OVER than one million people in Wales have received both doses of their covid vaccine, official data now shows.
Public Health Wales (PHW) has confirmed that 1,000,706 people have had the full dose of the coronavirus vaccine while 2,091,024 have had their first jab.
Two further Covid deaths were reported in Wales on Sunday, both in north Wales, while PHW also confirmed 46 new Covid cases.
Wales' weekly infection rate in stands at 9.7 cases for every 100,000 people.
The overall Covid death toll in Wales, according to PHW figures, is 5,566 people since the start of the pandemic.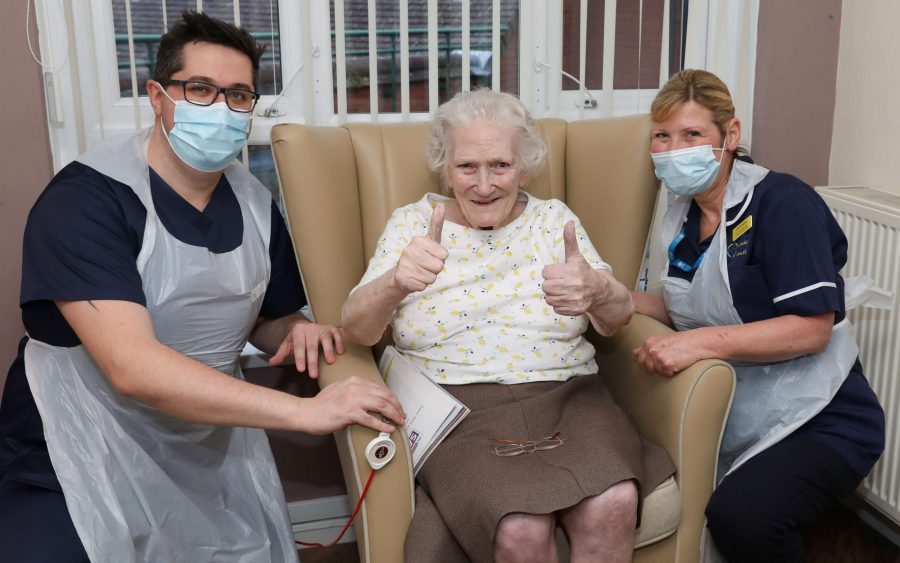 Figures released on Sunday cover 24 hours up to 09:00 on Friday as data is no longer published on Saturday.

Monday's data will cover 48 hours up to 09:00 on Sunday.
The local authority with the highest rolling case rate for the last seven days is Newport with a case rate of 33 per 100,000 people, followed by Cardiff and Wrexham.
There were seven counties with no new Covid cases while Gywnedd, Rhondda Cynon Taf and Denbighshire had the lowest infection rates.
A total of 2,043,254 people have been tested for the virus since the start of the pandemic, with 3,536,315 tests taken.
There have been 12,413 tests since the last report.