THE OUTSTANDING nurse training offered at Swansea University has once again been highlighted at this year's Student Nursing Times Awards.
Besides having two students in the running for prestigious titles, the shortlist also features the School of Health and Social Care's Student Leadership Academy and Leadership Programme which is up for Best Student Experience for a second successive year.
The Academy's director Beryl Mansel said she was delighted at the nomination: "This is the third year of the academy, and we are thrilled with the success it has had, so much so that the University of West England is now developing its own leadership programme based on ours.
"This nomination, which includes positive student feedback and evaluation of their leadership journey, is another welcome reflection of the success of the Academy and we are very grateful to be among the finalists."
The annual Student Nursing Times Awards – now in their 10 th year – aim to celebrate and support the achievements of the student nursing community across the UK. Praising the talented nurses, education providers and mentors who entered, the judges acknowledged the challenges the profession had faced over the past 18 months and congratulated all the finalists.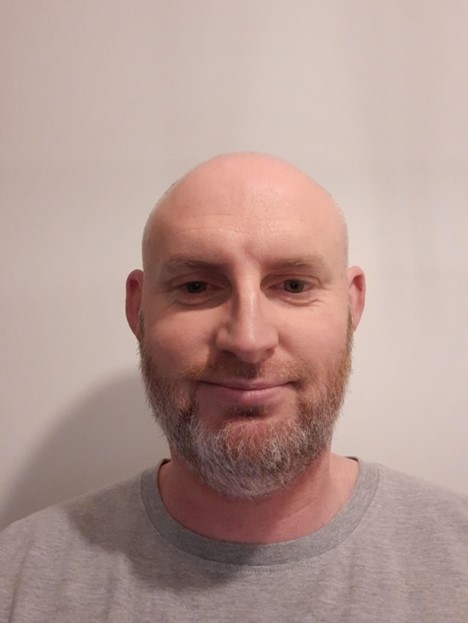 These included Swansea University's Simon James who is in the running for two honours – Student Nurse of the Year: Adult and Most Inspirational Student Nurse of the Year, a title scooped by Swansea's Matt Townsend last year.

Since winning a place in the Student Leadership Academy, Simon has developed the confidence to lead through inspiring, influencing and supporting others. Not only did he act as mentor to four first-year students but he was also chosen for the Council of Deans of Health, Student Leadership programme #150leaders.
During the height of the pandemic, he moved into university accommodation for 15 weeks to safeguard his family while working as student nurse HCSW on a stroke ward. He also coordinated a team of student nurses from around the UK to create a series of video top tips. Simon, who has just qualified and begun working in the community, said: "It is a tremendous honour to be shortlisted for both awards. The names on the list are truly inspirational human beings. With all that has happened during the degree I'm very proud to represent Swansea University and am over the moon to have a chance of winning."
Alongside him on the shortlist for Student Nurse award is Stuart Michael John Denman. He said: "It is such an honour to be shortlisted for this award. I have been blessed throughout my time as a student nurse at Swansea to have had so many opportunities, experiences and support from the university, their affiliations, the staff, my fellow students and patients of our NHS.
"This has all shaped me to be the newly qualified A&E nurse that I am today. Diolch."
The winners will be announced at an award ceremony to be held in London on Thursday, November 4.