UK first Rentals service allows customers to rent kayaks, paddleboards, bikes and much more at a fraction of their price. Rentals encourages people to take up sport without commitment after research finds costs stop one in four Brits from trying something new.
Decathlon is the first major retailer to launch sports rentals across all UK stores. The rental service will encourage more people to try out a new sport without the financial commitment of having to buy all the gear first.
Products from bikes and kayaks for weekend getaways to stand up paddle boards and tennis rackets for family playtime can all be rented via the new service. Paddleboards and kayaks can be hired for £30 a day whilst tennis rackets are £10, with all rentals being 50 percent off on the second day.
Decathlon Rentals aims to make the joy of sports more accessible to people by allowing them to pick up something new at a fraction of the retail price. For example, eBikes available in the service cost £899.99 to buy, but can be rented for just £45/day. Decathlon is committing over £1m of products to the scheme in 2023 alone.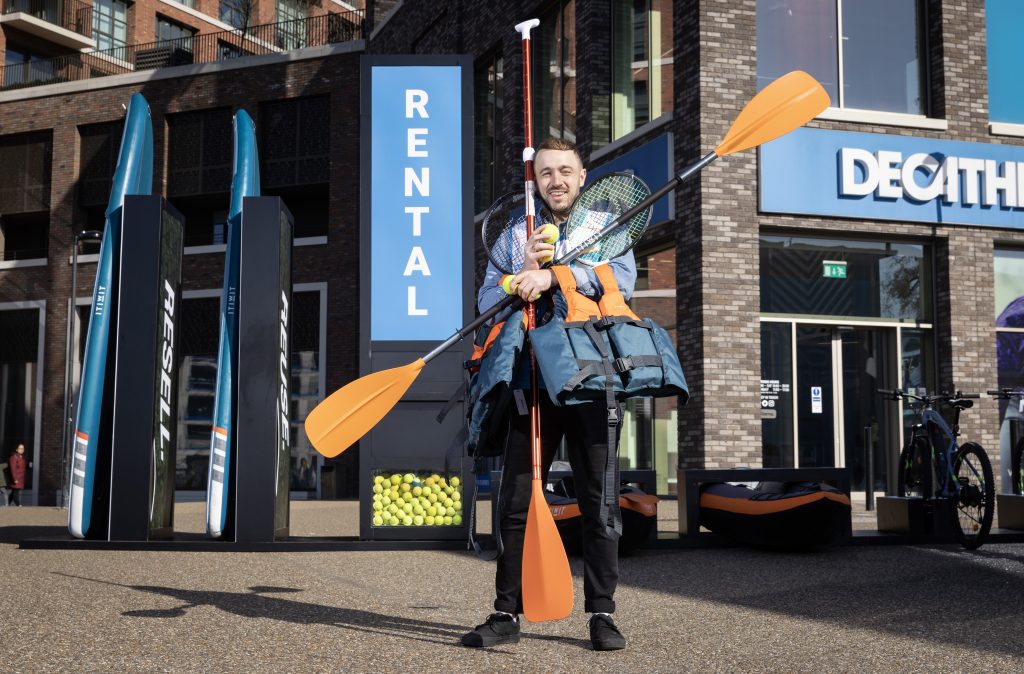 The cost of living continues to impact sport and fitness participation across the UK with new research from Decathlon finding that one in four (28 per cent) of Brits are keen to take up a new sport but the cost of doing so is holding them back.
Rentals can be ordered online and collected in store just an hour later – they can also be cancelled up to 24 hours in advance to allow for any weather changes. Making the service the perfect option for weekend getaways which continue to grow in popularity since the cost of living crisis. New research from Decathlon found that a third of Brits (33 per cent) are more likely to holiday in the UK this year to save money.

Decathlon's Rental platform is the latest development within their growing circular offering. Decathlon already offers repairs and maintenance on a range of products, refurbishment and resale of goods and product recycling, with more in the pipeline for later this year.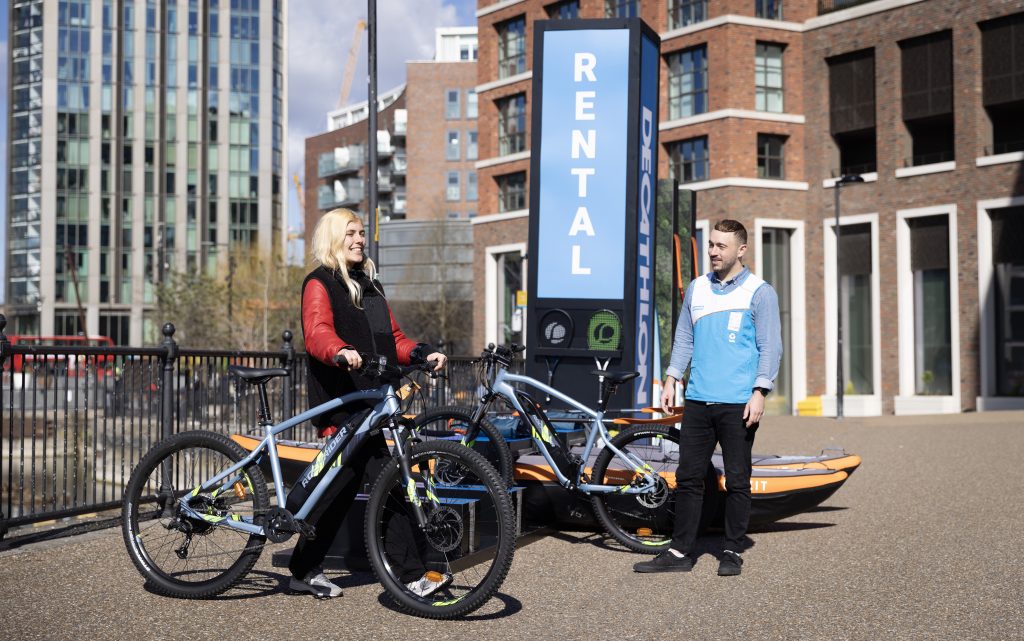 The rental service, which is powered by circular commerce platform Rentals, has been rolled out across all UK stores following a successful trial at four stores, where customers found that the offering allowed them to stay active without investing in new kit whilst overcoming common obstacles like a lack of storage at home.
Sharon Poulter, Rental Leader at Decathlon UK, comments: "Despite having the appetite to try sports, committing to the cost of buying gear is one of the biggest barriers to people taking up something new.
Rentals gives customers across the UK the opportunity to overcome this challenge by discovering the joy of different activities at an affordable price and in a sustainable way. We are proud to be the first business to offer nationwide rentals and this is a positive step forward for sustainable sports retail."
Decathlon Rentals are available online with collections at all stores nationwide from today. For more information, visit: www.decathlon.co.uk/rentals.