PEOPLE living in Wales are being asked to act now – because you could be a lifesaver. NHS Blood and Transplant, which oversees organ donation in the UK, is calling on everyone in the country to add their name and decision to the NHS Organ Donor Register. And to tell their family what they want.
Every organ donor can save up to nine lives after they die by giving their organs to patients waiting for a transplant.
Fifty-nine people in Wales became organ donors after their death in 2021/22. And 129 patients waiting for a transplant in Wales received a life changing gift last year.
One person who knows the comfort organ donation brings to donor families is Charlotte Beckett. Charlotte's Mum Heather Beckett, 60, from Wrexham died and donated her organs to save the lives of others. Charlotte received the Order of St John award for organ donation last year in recognition of her life-saving gift.
Charlotte said "At the age of 60 Mum was as fit as a fiddle, she would walk and cycle every day, she could even do the splits! She however started suffering from asthma in later life which came as a big surprise as Mum had never been a smoker or a big drinker. Sadly, in October 2019 Mum suffered a bad asthma attack. My Dad managed to get her in the car and rush her to A&E but unfortunately during the five-minute car ride Mum suffered a cardiac arrest. Dad still got her to hospital and after 13 minutes the amazing doctors and nurses got her back breathing and although she was critically ill we thought we had her back. However, after what I can only explain as the worst week of our life we were told Mum would not recover as the trauma of the lack of oxygen had caused irreparable brain damage.
"Mum was a carer and previously worked as an auxiliary nurse. She was always so giving and kind in life so when as a family we were approached about organ donation we knew this was something Mum would have loved to do. Mum was one of six girls and all her sisters agreed as well as me, my Dad and my brother. The specialist organ donation nurses helped us as a family to have that very precious and final hour with my Mum. 10 of us including my gran and my Mum's closest family sang her favourite songs and held her as she passed.
"A few weeks later on my brother's 30th birthday we received the most amazing news and what we take as a sign from above, that Mum helped to save the lives of at least three people. Mum donated her liver, kidneys and heart valves which may even be able to help new-born babies, Mum loved babies.
"Since my brother's 30th birthday we have also received letters from some of Mum's recipients. We received a letter on Mum's birthday and another on the day we were moving house. It was heart-warming to hear how they are doing. The letters helped give us confirmation that we did the right thing. We had never really spoken about organ donation with Mum, she hadn't opted out but it was still a tough decision to make at the hardest time of our life. Agreeing to organ donation has meant something good has come from the most horrific day and it has helped in our healing process.
"Mum would have been thrilled to have received an award on behalf of the Queen. She was a real royalist so receiving this felt like the icing on the cake. Mum was one of a kind, we were the best of friends and have taken great comfort as a family that just a little piece of such a special lady lives on and has helped give life to others."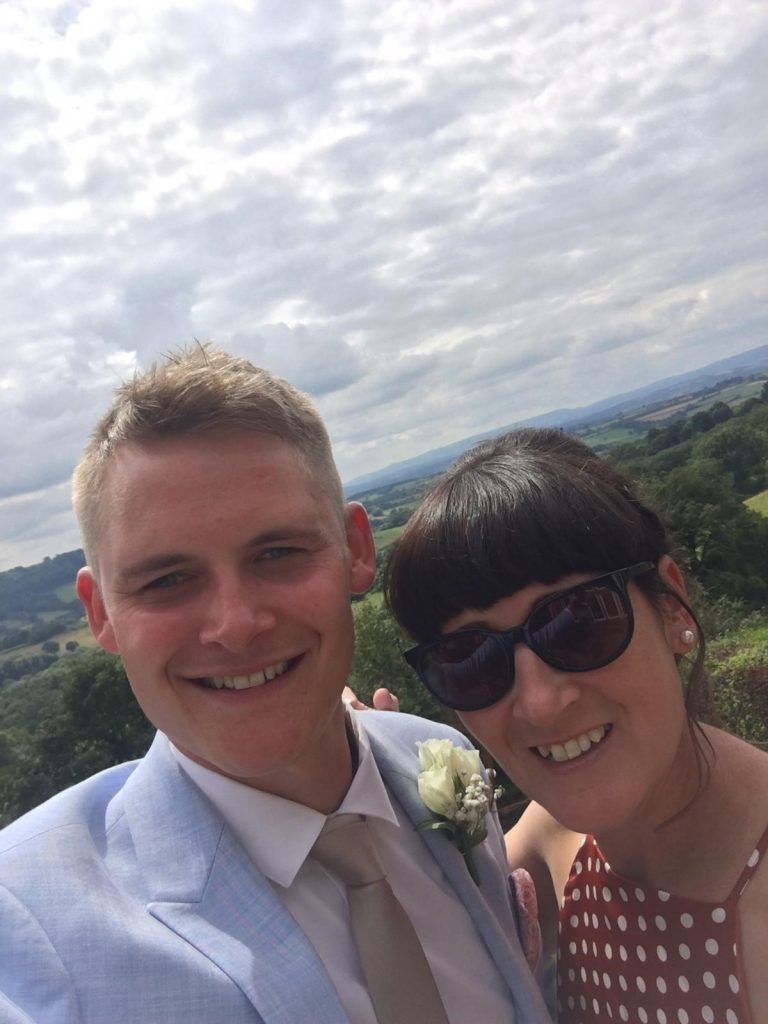 Mandi Orton's son Connor Hudson, 27, also died and donated to help others and received the Order of St John award recently. Mandi, aged 49, from Powys says: "As time passes it sometimes feels like Connor's donation was a lifetime ago and then at other times it feels like it was yesterday. When we were at the hospital with Connor during his last days with us, his organ donation was a lifeline.
"We knew that helping others to live would bring us deep comfort and some purpose and meaning to our loss. Connor lived his life to help others and this last gift he could give would bring life and hope to so many. It is a legacy that we are very proud of.
"It is almost three years since Connor died and our loss and grief are woven into our lives. His gift of organ donation has helped six families have more precious time with their loved ones, our boy is living on and and has a presence here.
"When we were told that Connor was not going to recover, and that organ donation was an option, myself, Connor's Dad and Stepdad were all in agreement that we would like to follow this path. Something positive to come out of a hopeless situation.
"When we found out that Connor was on the register it strengthened us and we knew that we had to carry out Connor's wishes. We had no doubts but I can understand how other families may have if they were in the same situation. You are in shock and you can't always make rational decisions. I do wish we had spoken about it before as we would have known his wishes straight away, it would not have affected our decision though.
"Have the conversation with you loved ones now, leave them in no doubt what your wishes are and register for organ donation today. Helping someone to live after your death is the most generous gift you can give, it will leave a meaningful legacy,"
Thanks to incredible organ donors and their families thousands of lives are saved each year however around 7,000 people are still waiting for their transplant, including 228 people in Wales.
Diana Isajeva Randhawa  is one of them, she has been in need of a kidney transplant for over three years. Some of her organs began to fail due to lupus and treatment to help the condition damaged her kidneys further leading to her needing a transplant. The 29-year-old, who lives in Cardiff, says: "To be seriously ill with a debilitating and potentially terminal condition is like being in jail, but its your own sick, frail body and you haven't done anything wrong to 'deserve' this. To be waiting for a lifesaving kidney transplant either from a deceased list or from a live donor is never knowing what to feel. Just one day at a time and hopefully you will make it.
"Constant anxiety and worry for the future. Despair and sadness for your loved ones and feeling guilty that they have to deal with it all too. Feeling like you are a burden on society, NHS and your loved ones. Feeling like you failed. Feeling betrayed by your body.

"Physically kidney failure feels like the worst never ending hangover you ever had, but without the fun part. Because I am on the transplant list and due to how poorly I am I can't travel. We were supposed to have our honeymoon but because of my health we had to cancel everything, and it made me extremely sad. I can't have children either because of kidney failure and it is a very painful subject for us. Also, I had to stop working and currently on long term sick, which was a very difficult decision to make but in the end my medical team advised that I should take this time to get better. It has a massive effect on us financially, especially during the cost of living crisis.
"Once I am well after I have my lifesaving kidney transplant, I plan to go back to university to finish my masters and finally qualify as a solicitor as it was my dream since I was a little girl. Then me and my husband are planning to start a family, which is impossible at the moment due to my poor health. Most importantly I wish to have a restful sleep and feel refreshed in the morning.
"A successful kidney transplant with no complications will give me my life back, which I couldn't enjoy since I got sick at the age of 18. It would be a second chance at life, a rebirth. Even thinking about the most precious selfless gift of life brings tears into my eyes.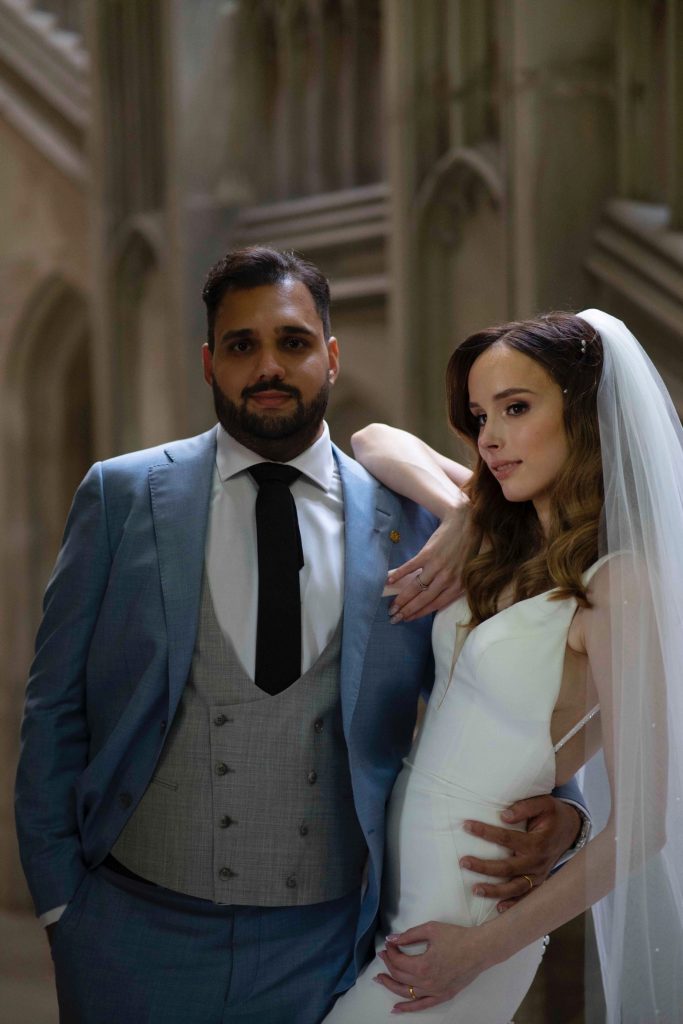 "The donor will be forever my personal hero and I would feel endless love and respect for such a pure and selfless soul! I could never find enough words of deep gratitude to thank such person, as they would have given me my life back, my dreams and my family's life would change. The kidney donor would not only save and change my life but the lives of all the people that I love.
"Regardless of the OPT OUT system, relatives and next of kin of the deceased will always have the final say and can say no to organ donation. Furthermore less than 1% of all deaths in UK end up in such circumstances that organs can be donated, therefore each and every donor is extremely precious and can save up to 9 lives! Therefore, sharing your wishes with the loved ones is a must if you want to become an organ donor and save a life like mine."
A family who know the difference organ donation and the transplants made possible make is the Jones family. Dad of five, Gareth Jones 40, from Felinheli. Gareth had his life turned upside down when he was taken ill very suddenly in June 2022.
Wife Toni explains "Gareth was working in his own business as a plumber when he started to feel really breathless, he struggled to carry his tools and generally had not been feeling right for a few weeks. He saw a GP who prescribed antibiotics for a chest infection however when Gareth was still not getting any better a few days later he visited another GP who prescribed Beta Blockers as they believed he may be having panic attacks.
"After taking one tablet Gareth however became very ill and was struggling to breath so his Mum took him to A&E; before Gareth could be seen he collapsed and was taken for urgent scans. These revealed Gareth's heart was massively enlarged and was crushing his lungs, Gareth's heart was only working at 10%. The beta blocker had slowed his heart down to a very dangerous level.
Toni adds "While Gareth was in hospital I stayed at home with the children, I made dinner and expected Gareth home soon after. I was not expecting his Stepdad to tell me I needed to get to the hospital. At first I thought he was joking, once I arrived the staff told me Gareth was going into heart failure, we had no clue Gareth was so ill – I thought maybe he had pneumonia and would need stronger medication, never did I think he was fighting for his life. Staff told me Gareth was the sickest person in the hospital. I had even made dinner for him."
Gareth was transferred to Wythenshawe hospital in Manchester where he was monitored for two weeks and medics discussed treatment options however Gareth's health continued to decline so it was recommended he be placed onto the transplant waiting list.
Toni continues "Amazingly a heart became available for Gareth the day after he was put on the list. I could not believe it. Gareth recovered well and was walking again after a few days then allowed home just four weeks later. Gareth is continuing to have regular check-ups at Wythenshawe hospital, he has had some rejection episodes but his last biopsy came back clear of rejection and he is doing well. He had to give up his business but the transplant has given us both a new outlook on life. We feel so lucky Gareth was given his gift so quickly.
"Organ donation is the greatest gift; we are so grateful to the family of the young man who agreed to organ donation and gave Gareth his heart."
Everyone has a choice about whether they want to donate. You can register your decision (opt in or opt out) on the NHS Organ Donor Register. If you do not register a decision, it will be considered you have no objections to becoming a donor and your consent will be deemed.
People in Wales are being urged to make sure their family, who will always be involved if organ donation is a possibility, know what they want so they can support their decision to save lives. By adding your name and decision to the register and telling your family, they will be in no doubt.
Anthony Clarkson, Director of Organ and Tissue Donation and Transplantation at NHS Blood and Transplant, said: "You could be a lifesaver, which is an amazing legacy to leave – organ donation saves lives.
"Families will always be consulted before organ donation goes ahead and are more likely to support your decision if they know it is what you wanted.
"Please add your name and decision to the NHS Organ Donor Register to help save more lives. It takes just two minutes to sign up to be a lifesaver online."
Search organ donation online, visit www.organdonation.nhs.uk.