3% pay rise not enough, say health professionals
BMA and RCN to consult with members over next steps
Welsh Government faced with making up shortfall
WALES's Health Minister Eluned Morgan has agreed to a 3% pay rise for all NHS staff, as she today accepted the recommendations of the pay review bodies in full.

The Royal College of Nursing and BMA Cymru criticised the award as 'disappointing'. Both bodies highlighted continuing pay restraint demoralised healthcare practitioners and left them short-changed compared to a decade ago.

The recommendations from the NHS Pay Review Body and the Doctors and Dentist Review Body apply to staff on Agenda for Change terms and conditions. Those include employed nurses, cleaners, porters, and health support workers.

It also applies to consultants, doctors in training, pre-2021 speciality and associate specialist (SAS) doctor contracts, salaried GPs, and dentists.

The pay rise will apply retrospectively from April 2021.
Eluned Morgan said: "I want to thank our Welsh NHS staff for their extraordinary efforts over the course of this pandemic.

"Many staff have worked extremely long hours under enormous pressure.

"This pay rise recognises the dedication and commitment of hardworking NHS staff and the enormous contribution they have made. It is also a recognition of how valued they are by Welsh communities.

"For our lowest paid staff, this means we have gone above the Living Wage recommendation of £9.50 an hour, demonstrating our commitment to NHS Wales being a Living Wage employer."

The UK Treasury has not yet provided any information about whether any additional funding will be provided to cover the cost of the recommended uplift above the 1% cap imposed by Westminster.

The cap means that two-thirds of the money to meet the pay increase will come out of the Welsh Government Budget, with inevitable consequences for other budgets already set.

The Health Minister said the Welsh Government would prioritise current budgets to enable the deal to be implemented.
CONSERVATIVE DELIGHT,
PLAID WANT MORE CASH
As the UK Government's own Health Minister rocked up in the Commons and had to be prompted to mention the NHS pay rise, the Welsh Conservative shadow health minister, Russell George MS said: "I'm delighted to see NHS staff in Wales will receive a 3% pay rise in recognition of their extraordinary efforts during the most challenging period in the history of our treasured national health service.

"Despite the economic challenges and wider public sector pay pause, the Welsh Conservatives were clear we should be rewarding our dedicated NHS workers and carers to the full value that we possibly can as a country.

"It's now vital Labour ministers in Cardiff Bay help the NHS get back on its feet as the focus turns to tackling record waiting lists and the backlog of other health problems that has built up during the pandemic."

Plaid Cymru's Deputy Leader, Sian Gwenllian MS, responded: "Our health service is already under pressure, under-resourced and understaffed. The least we can do is ensure our workers do not remain underpaid.

"There is a real risk that our hard-working NHS staff will be looking at the 4% offer in Scotland with a feeling of being let down by the Welsh Government.

While we acknowledge the restraints from Tory austerity, Welsh Government should continue to push Westminster to respect our front-line health and care staff with fair pay."
'INADEQUATE AND IRRESPONSIBLE'
A spokesperson for BMA Cymru said: "Throughout the COVID-19 pandemic, colleagues across the healthcare sector went above and beyond to care for patients, putting themselves and their families lives at risk in the process.

"After going through the most challenging times in their careers, we are extremely disappointed at the DDRB's recommendation of a 3% pay uplift and that the Minister has chosen not to go above and beyond this.

"Ultimately we will need to consult with our members to gauge their reaction and plan to discuss this with the Minister as soon as possible.

"However, as we begin to tackle the longest waiting lists on record, the Welsh Government and NHS employers must step up their efforts to support NHS staff; working with us to provide properly funded primary care services, improved recruitment and retention, rest facilities and wellbeing services to ensure we can deliver the vital care needed in Wales.

"If we fail to look after this invaluable workforce, we will fail to continue to provide the high standards of care to patients that we all want to deliver."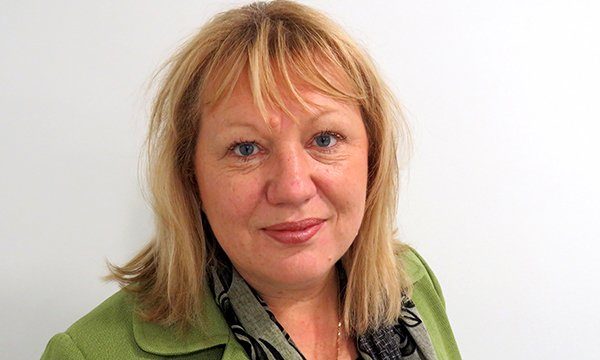 Helen Whyley, Director, RCN Wales, said: "The 3% award from the Welsh Government is bitterly disappointing.

"This does not reflect the 12.5% ask of the Royal College of Nursing, which would bring nurses in line with other professions and redress the fact that their wages have reduced over the last 10 years."

The Chair of the RCN Trade Union Committee, Graham Revie, said: "This pay award falls far short of the significant and urgent pay rise members deserve.

"It is inadequate and irresponsible, compromising the nursing profession and its patients.

"The next step in this process is critical.

"We'll be asking every member with an Agenda for Change contract if they think the award is acceptable.

"Members will decide the way forward, and I am determined that their collective voice is heard loud and clear.

"Now more than ever we must stand together as one professional union for fair pay."

Paul Summers, UNISON Cymru Wales lead officer for health, said: "It's incomprehensible why healthcare workers cannot get a decent pay award after the trauma they have faced during Covid, working hard to save lives and keep us safe.
"The public seems to hold NHS staff in higher esteem than our governments.
"3 percent isn't good enough. It is below the £2,000 pay claim submitted by UNISON for every member of staff and it is even below the 4 percent awarded by the Scottish government to their NHS staff.
"Welsh healthcare workers have every right to question why their government doesn't value their services as highly as the Scottish government.
"These workers' pay has been suppressed for ten years.
"They need a fair boost to their salaries and the NHS does too, to retain and recruit enough staff and deal with the next Covid wave and treatment backlog.
"We want to meet Eluned Morgan and examine how Welsh NHS staff can be better rewarded."
A consultation will be launched in the coming weeks, with the outcome directing potential further negotiations with the government