A PUBLIC services trade union has described a Supreme Court ruling that social care staff are not entitled to the national minimum wage for every hour they work, including sleep-in shifts,​ as a major blow and it has called for the Welsh government to step in and protect care workers.

UNISON Cymru Wales says thousands of mainly female, low-paid care workers here will be bitterly disappointed at the judgement and there is an onus on Welsh ministers to urgently guarantee all care workers will be paid the national minimum wage for sleep-in shifts.

UNISON says the Welsh Government should follow the example of the Scottish government, which has guaranteed the national minimum wage for sleep-in shifts since 2018.

The case before the Supreme Court concerned a claim by a former MENCAP employee, Clare Tomlinson-Blake, against her now former employer Mencap.

Ms Tomlinson-Blake – who provided 24-hour support to two men in their own home – argued that every hour of her night shifts should count as working time.

She was required to keep 'a listening ear out', provide support where needed and respond to emergencies.

An employment tribunal initially found in her favour, but the Court of Appeal overturned the decision in July 2018.

In February 2019, the Supreme Court granted Ms Tomlinson-Blake permission to appeal and UNISON continued to support this case.

In their ruling, the Supreme Court acknowledged that no-one would doubt the importance of care workers who look after those who cannot look after themselves and that sleep-in staff are among the low paid.

However, the justices said that workers must be paid the national minimum wage when they are awake and working, but they do not need to be paid this when they're asleep.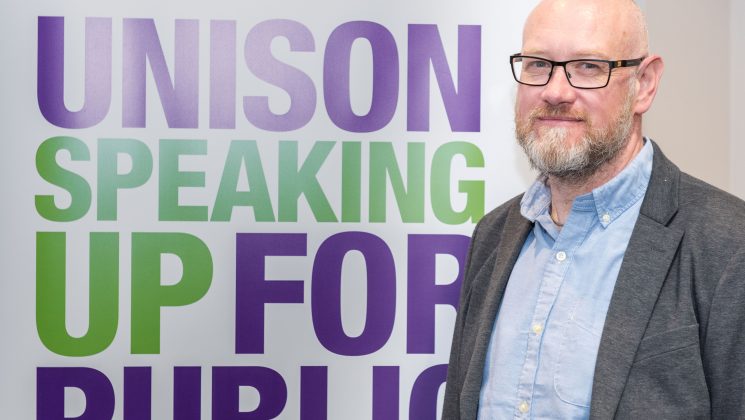 Mark Turner, UNISON lead officer for social care said: "Care workers are poorly paid and the Supreme Court's sleep-in judgement will be very difficult for them to take.

"People clapped for them during the pandemic, appreciating the value of their work but this ruling illustrates once again carers are paid as little as possible.

"Thousands of female carers in Wales could be helped if the Welsh government stepped in to ensure the national minimum wage will be paid for sleep-in shifts."

UNISON is campaigning for a National Care Service for Wales to lift care workers out of in-work poverty and boost the quality of care for patients and their families.

Mr Turner said: "There is a desperate need a National Care Service for Wales which would set fair wages and employment conditions for care workers across the country. Care workers need respect and just reward for their work."
Edel Harris, Chief Executive of the Royal Mencap Society, said: "Support workers within Mencap and across the sector do an exceptional job. They are dedicated to their care for people with a learning disability and should be paid more.

"They are care workers on the coronavirus front line and deserve better recognition in all forms. The Supreme Court in its judgment rightly recognises this. But we understand that many hard-working care workers will be disappointed by its ruling.

"Mencap contested this case because of the devastating unfunded back pay liabilities facing providers across the sector. This was estimated at £400 million.

"Sleep-ins are a statutory care service that should be funded by Local Authorities, and ultimately Government. It is no exaggeration to say that if the ruling had been different, it would have severely impacted a sector that is already underfunded and stretched to breaking point. Some providers would have gone bust and, ultimately, the people who rely on care would have suffered.

"We believe that the legislation covering sleep-in payments is out of date and unfair and we call on Government to reform it. More widely, they should do a thorough and meaningful review of the social care workforce and put more money into the system so that we can pay our hardworking colleagues better. It is disappointing that there is still no plan for social care reform."