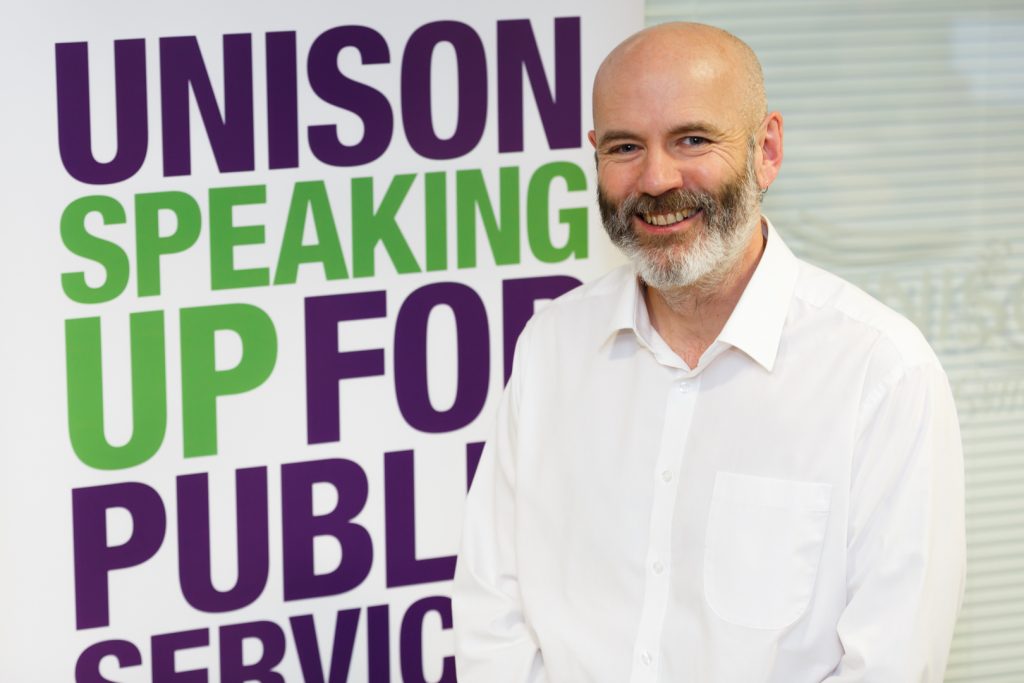 THE CHAIR of Care Forum Wales has slated trade union calls for the public ownership of social care in Wales.
On Wednesday (Nov 16), UNISON published a hard-hitting review of care provision in Wales and repeated its call for the establishment of a National Care Service for Wales as a priority for the Welsh Government,
The report finds users and care workers are being "dreadfully let down by the current commissioning system, outsourcing, the need to turn a profit, and years of underfunding".
In the report's foreword, Dominic MacAskill, UNISON Cymru Wales Regional Secretary, says: "In-work poverty is commonplace, staff turnover is high and vacancies, huge.
"The requirement to create a profit or, for the third sector, to compete with for-profit providers means corners are cut, so care workers are allocated too many service users and are not paid travel time, which impacts service user care.
"The system is the barrier preventing care workers from delivering the level of care they wish for each of their service users. Care workers and service users should not be placed in this appalling situation."
CARE FORUM CHAIR SAYS
UNISON PLAN "UNWORKABLE"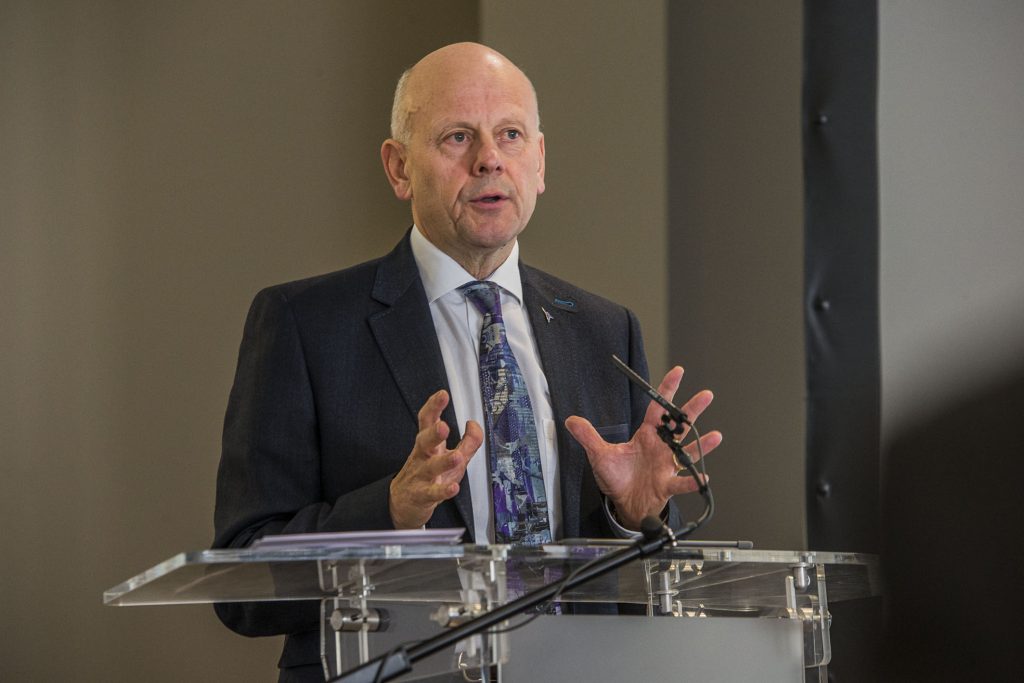 Mario Kreft MBE rejected Mr MacAskill's words: "The vast majority of care homes in Wales are family-run concerns with an average of 40 beds, faithfully serving the local communities where they are located.
"They have been identified by the Welsh Government as an integral part of the Foundation Economy here in Wales.
"As the First Minister pointed out, the sector was fragile before the pandemic and is much more precarious now.
"The fault lies with commissioning arrangements which have led to this worrying situation and the people responsible for this are the local authorities and health boards across Wales."
He continued: "What UNISON suggests is taking services back into the public sector, which outsourced them because they could no longer provide them. To suggest that we go back to a system that didn't work is ridiculous.
"In purely practical terms, this is a non-starter because of the massive cost involved.
"Replacing the 25,000 beds required would cost the Welsh Government at least £5 billion so it is also ludicrous as a practical proposition."
A DYSFUNCTIONAL SYSTEM
IN NEED OF RADICAL REFORM
However, the report from the Association for Public Service Excellence (APSE), commissioned by UNISON Cymru Wales, concludes the current system isn't working and needs radical reform. Its authors say private companies dominate the £1.2 billion care market in Wales, and no one knows how much money is disappearing from the sector in profit or is wasted in the commissioning process.

The ASPE report observes that while there are many small private care providers, a handful of multinationals occupy a powerful position. Ultimately owned by private equity firms, they target around 12 per cent profit return for investors, with a further 20 per cent or more of earnings going to fund interest, tax, depreciation, amortisation, rent and management costs.
The presence of speculators in the care home market was recently illustrated by events in Pembrokeshire and elsewhere in Wales. The Jac o' the North blog exposed the web of company structures used by two individuals, Raqia Bibi and Mohanananthan Kuhananthan, to control and cash in on care homes across Wales, including the Ridgeway Care Home in Llawhaden.
In October, Pembrokeshire County Council ended its contract with the home due to financial concerns involving its ownership and management. As Jac o' the North reported the previous month, the home's ownership appeared in the hands of a dormant company linked to other companies either wound up or insolvent. Properties used as care homes were all mortgaged to the hilt, with Ridgeway valued at £2m.
EVERY POUND SPENT ON CARE
MUST GO ON PROVIDING IT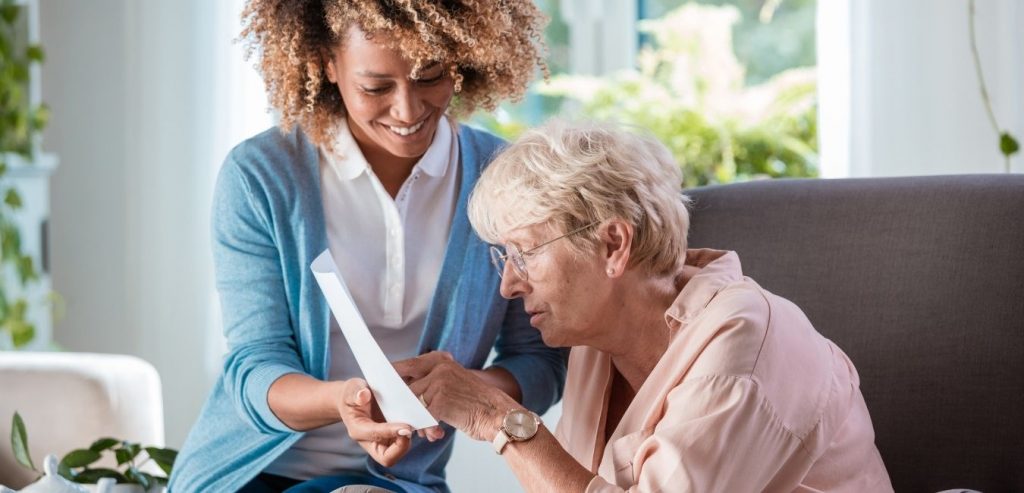 To tackle that speculation, UNISON argues that every pound of public money spent on social care should go towards providing that care. It has called on the Welsh government to examine if the Welsh taxpayer is getting value for money.
Dominic MacAskill said: "We can't afford to lose this opportunity to get a National Care Service right at its inception and transform care forever. That means putting an end to a sizable chunk of the taxpayer money that funds social care going to private investors in tax havens.
"The private sector always has one eye on delivering a dividend for investors, not what is best for our Welsh communities and that's why care services should be directly and democratically provided by local authorities and be properly funded."
Denise Thomas, a support worker in south Wales, said: "We provide a vital service to our clients and their families. Yet carers like me receive such low wages many of us struggle under in-work poverty.
"It is essential that we have a National Care Service for Wales that puts the welfare of carers and their clients at its heart and not the profits of private companies and their shareholders."
TEN YEARS IS TOO LONG TO WAIT
An Expert Panel appointed by the Welsh Government delivered its recommendations for the next steps in establishing a National Care Service last week.
Despite the urgency of UNISON's demand, the Panel concludes that establishing a National Care Service will take at least ten years.
We asked UNISON to respond to the ten-year timeframe envisaged by the expert panel's report.
UNISON was not unsympathetic to the Welsh Government's position.
Mark Turner, head of care for UNISON Cymru/Wales, said: "Radical change is necessary immediately if the resources were available.
"Although we acknowledge that Welsh Government has limited room for manoeuvre – and there may need to be a gradual move towards a national care service – ten years is too long."