A TRADITIONAL Anglesey beachside café kiosk looks set to expand if plans are approved.
Caffi Bach is located at the car park for Traeth Mawr in Cemaes Bay.
The seaside venue serves locals and tourists with everything from ice creams and lollies, teas and coffees, to light snacks and pizzas.

Located at the entrance of the Traeth Mawr main car park on Bridge Street, the building is also currently responsible for taking the car parking fees.

Anglesey County Council's planning department has now received a full application for a proposed new building extension to the existing café.
The plans describe an extension to the existing stone and slate roofed beachside building.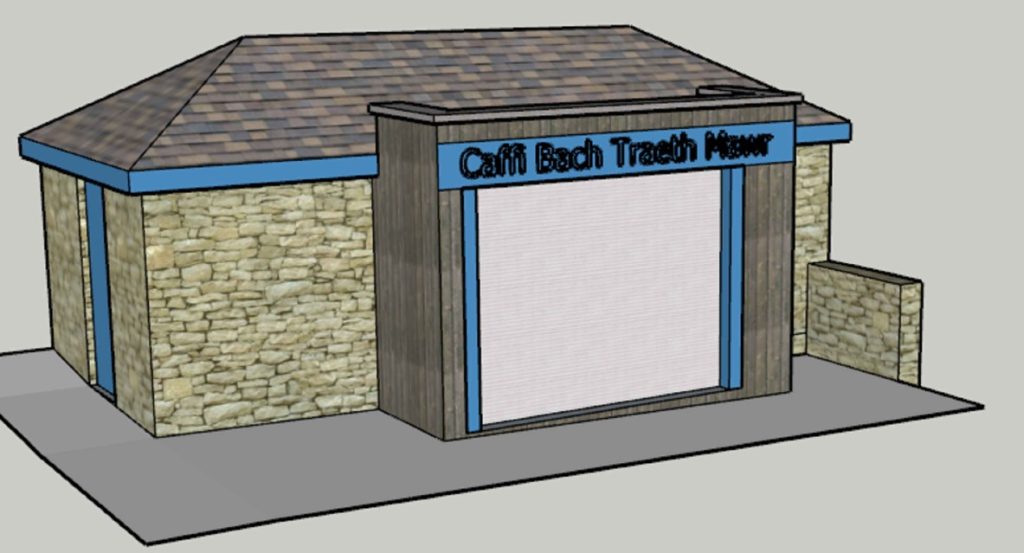 The application concerns a 3.3 metre site, and would see a window/hatch development built at the front of the old building.
The proposals also describe building work including use of cladding.

Existing stonework may also be clad, the plans note, and a rubber flat roof development would be hidden behind a parapet wall.
Currently employing two full-time and two-part time staff members, the proposal describes how the extension could lead to another part-time employee being taken on.
Comments on the planning application can be made until September 20, 2023, the council's planning page states.