A NEW specialist dementia care facility with 75 beds will be built in Wrexham despite the council leader expressing objections to the loss of green space.
The new facility, Pen Y Don, will be built at the grounds of Wrexham's Pendine Park Nursing Home in Summerhill, creating jobs for 15 to 20 additional staff, along with 17 additional parking spaces, with space available for a further six.
Outline planning permission was granted in June 2019 for a similar development with this application differing only in floor area; increasing the number of beds from 50 to 76.
A planning statement included with the application said: "Approval of the Pen Y Don proposal at full planning stage will be wholly appropriate and supportive of the needs of the community for the future, especially in the light of pressures on the NHS, and demonstrates Pendine Park's commitment to invest in the future of Wrexham, in its community, employment and care of the elderly and frail."

Outlining the application, council planning officer Matthew Phillips mentioned recent care home closures locally and a growing elderly population as considerations that could outweigh regulations about the loss of green space.
The plans were welcomed by members of the council's planning committee.
Pant Cllr Stella Matthews (Lab) said: "Several places have closed in the area. I think it's much-needed."
Chirk North Cllr Frank Hemmings (Lab) added: "As an ambassador for the Alzheimer's Society I think any facility that is going to support people living with dementia is going to be much-welcomed."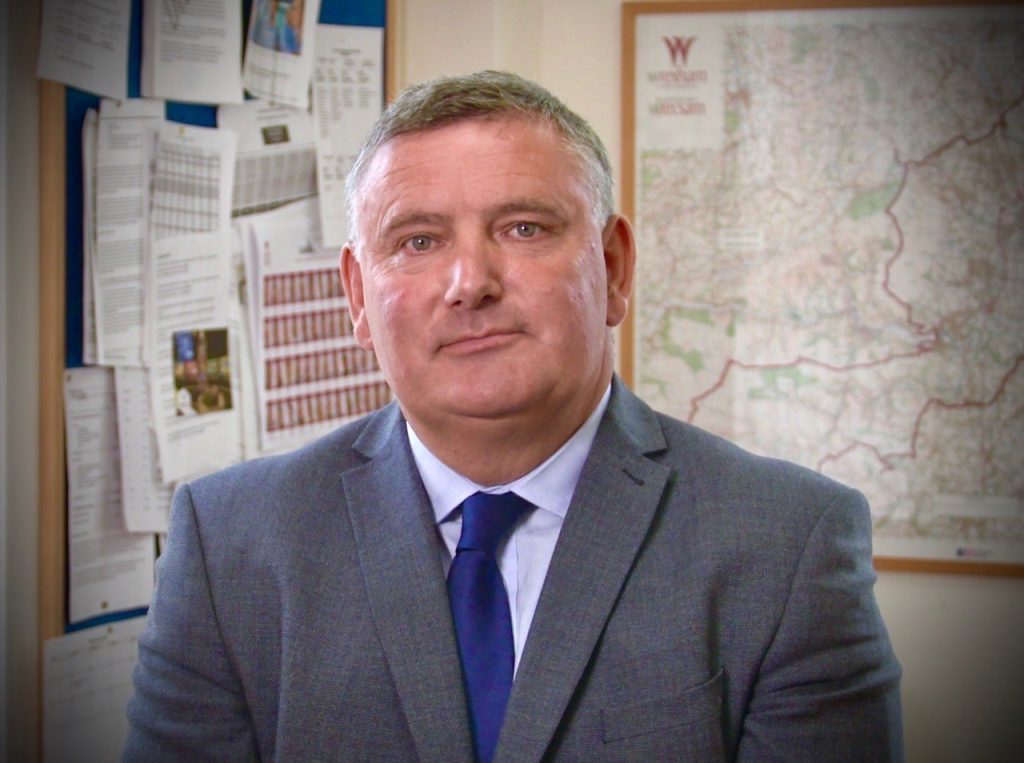 But the leader of the council, Esclusham Cllr Mark Pritchard (Ind) opted to launch stinging criticism of the planning committee and officers for enabling further development on 'green wedge' land.
He said: "I am consistent on this. This is outside the settlement area. I have serious concerns about it.
"There is a need and requirement for this (the development) and I have no problem with that. I've had some personal experience with dementia and it's very difficult.
"But it doesn't give a green light to build outside settlement limits, it just doesn't.

"It's a green wedge. Where are we going with this? We're just slowly eating away at pieces over and over again.
"What I take issue with this evening is that the officer says it meets exceptional circumstances. In my humble opinion, I don't believe it does. I think it's time that we challenge that."
Cllr Pritchard added that the council should take legal advice on whether the application did meet exceptional circumstances.
He then made reference to the council's chief planning officer, David Fitzsimon, who mentioned earlier in the meeting that he had 25 years' experience in planning.
Cllr Pritchard said: "Well I've been here for 20 years and I've never seen anything like it.
"For the last six to eight years we've eroded, we've taken away (green space). We're building on green wedges, on mineral areas."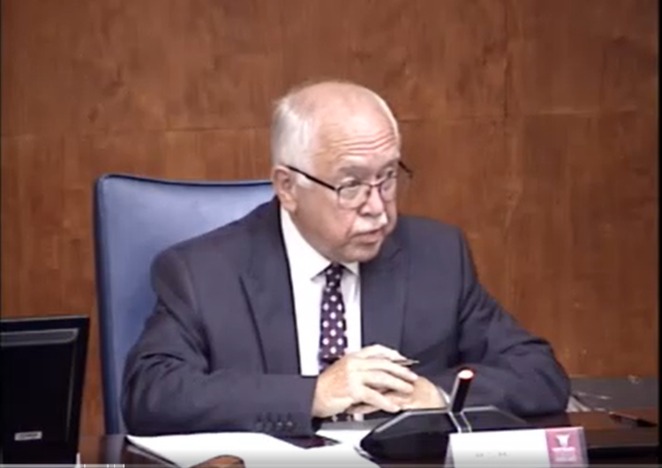 Chairing the committee, Holt Cllr Mike Morris (Con) reminded members about the valid consent for the original application in 2019.
Addressing Cllr Pritchard's interruptions when trying to move the meeting on, Cllr Morris became increasingly frustrated with the council leader.
"You're pushing it now, you're pushing the limits", he told Cllr Pritchard.
"It's a pity that some people didn't remember the fact they wanted to build outside settlement when they were talking about building 15 houses at Legacy which the Welsh Government called-in and turned down."
Cllr Morris was recalling the decision of the planning committee to approve a development at a former scrap yard near Rhos which was backed by Cllr Pritchard – but called-in and overturned by the Welsh Government in 2021 on the grounds that it conflicted with policy.
Chief planning officer Mr Fitzsimon said the Pendine Park decision was a matter for the judgement of the planning committee.
Ruabon Cllr Dana Davies (Lab) reminded members that the council is seeing growing demand for the specialist provision this development would provide, and there is growing pressure on the authority's own services and budget that Pendine Park could help alleviate.
The planning committee unanimously voted in favour of the development.