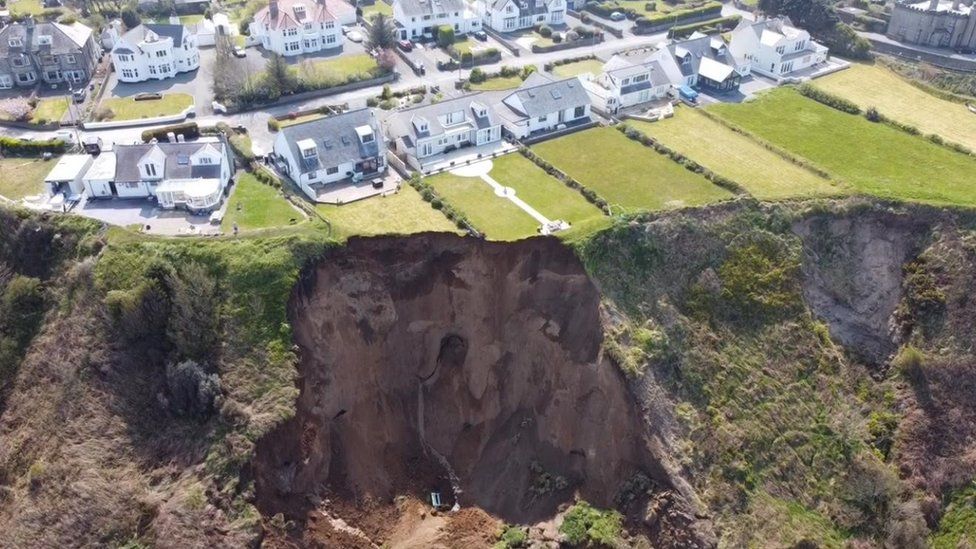 A LARGE landslide has collapsed on to a Welsh beach.
Aerial photos show a huge chunk of mountainside collapsed below onto Nefyn beach today (April 19).
In images shown, the huge landslide includes what appears to be parts of nearby residents gardens.
Emergency services and utility companies are currently on the scene to make the area safe.
Police have urged members of the public to avoid the area whilst they deal with the incident.
A North Wales Police spokesperson said: "The public are advised to avoid the area until further notice, whilst emergency services and utility companies make the area safe."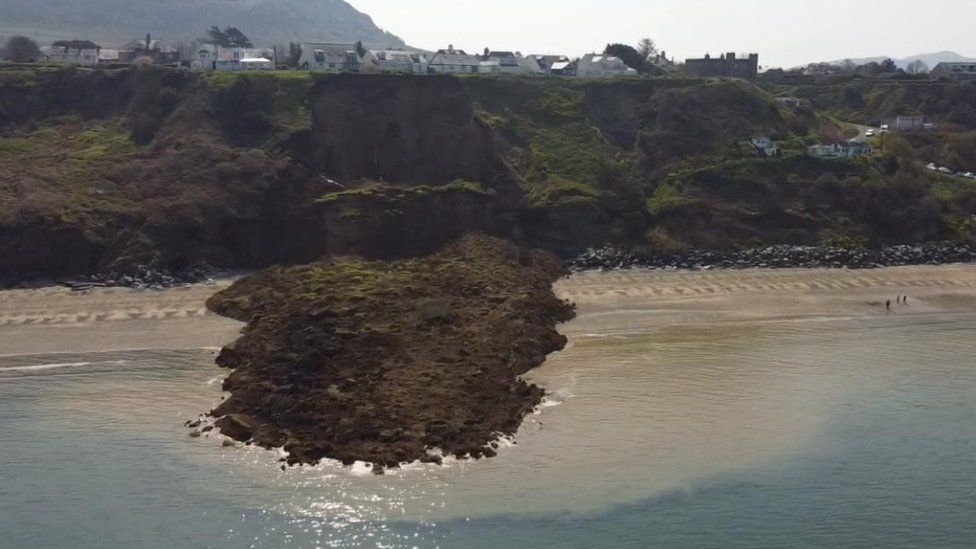 The long sandy coast which is sheltered by Headland, is known as a hidden beauty spot in the small village of Nefyn.
A number of properties sit on the headland, with gardens that stretch out towards the edge.
Aerial photographs that have been shared on the social media site Facebook, shows what appears to be some gardens collapsing onto the beach below with the landslide.
The images show a large chunk of countryside laying across the sandy bay and into the coastline.
One eyewitness said he first saw the incident around 11am this morning and estimates that the landslide to be around 40-metres wide.
No injuries have been reported.
Related posts