RESIDENTS at a retirement home in Bridgend have reacted to the news that it will close its doors for good in the coming months, following an announcement from the local housing association, Valleys to Coast.
Dinam Close in Nantymoel is understood to be home to a number of elderly residents in one-bedroom flats, though the housing association says it will now be closing the site for re-development.
A statement released by Valleys to Coast said they would be shutting the site to "explore options" for redevelopment and providing new social housing, which they say is more in line with local demand.
However, it has left many residents who currently live at the home in a state of disbelief as they face being moved to new accommodation away from their homes and away from their communities.

The announcement also comes just a month after Bridgend Council discussed the need for more one-bedroom accommodation in the borough as part of their Housing Support Programme Strategy, which revealed 59% of households on the common housing register are waiting for the allocation of a one-bedroom property.
Lionel Williams of Nantymoel says his elderly brother is a resident living in Dinam Close, and described the news of the closure that could force him relocate to another part of the borough as nothing short of devastating.
He said: "This has been a very upsetting time for the residents and their families at Dinam Close, and to hear that it will be closing down has been very hard for everyone.
"Not only will they be losing their homes, but they will be removed from their friends and communities and spread across the borough, which we think is very unfair.

"There have been no answers around why this has happened, and why they would want to move these people on, especially when there is such a demand for this type of accommodation, and no plans for what they will do with it when it's closed.
"There have been some talks about moving my brother to Sarn which would be devastating for him, given that me and my sister Tracy live only two minutes up the road, and are able to visit to help with things like cooking his food. As his brother I feel awful and I just hope an alternative solution can be found."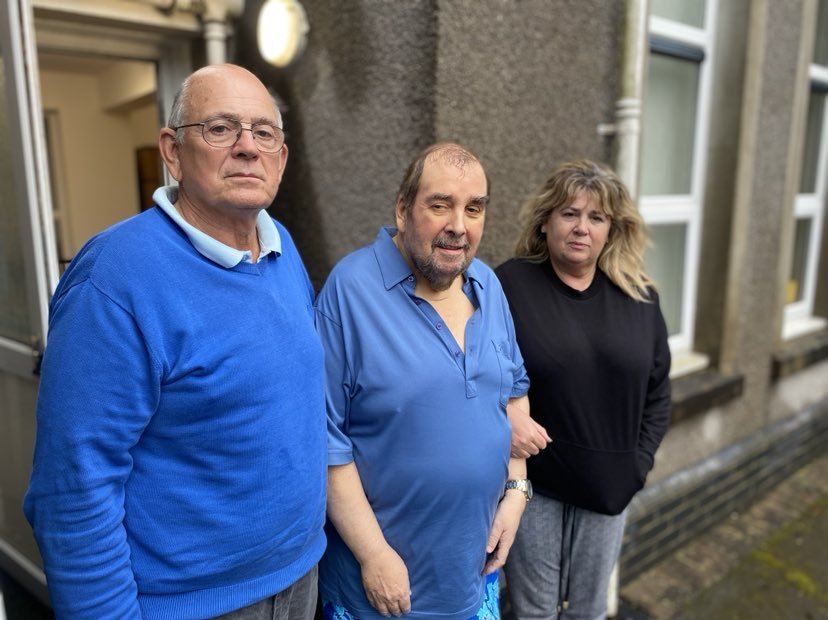 Joan Hockenhull is a former warden at the property, and says she also fears the impact the closure could  have on the elderly members of the community that live there.
She said: "I was a warden here for 11 years, and I think Dinam Close is ideal for these type of residents. You've got a bus stop right outside as well as a shop across the road, and you're in close proximity to a doctor's surgery and chemist.

"It's not only the location, but for these people their support is all in this valley with their family and friends nearby, so it really feels like a desperate situation for some of them if they've got to move further afield.  In many cases  it could have a big impact and potentially even lead to the need for a care package, which does make me feel sad."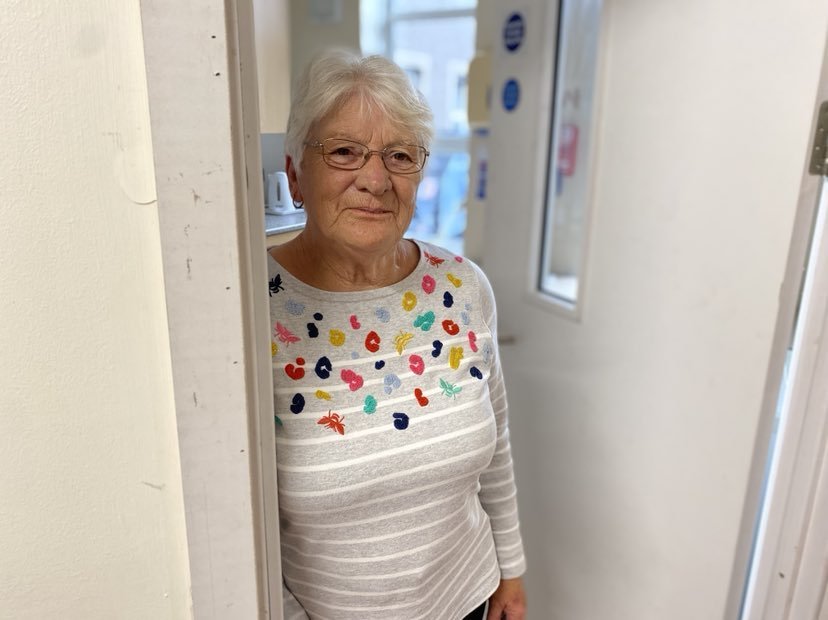 Ewan Richards, 77, has lived at the property for four years and said it was something that he had never expected to happen. He said: "It's terrible news and I never thought this would have happened, otherwise I probably wouldn't have moved in. It was just never in my mind that they would do this and it doesn't make any sense.
"This is my home and its a big step for us all to have to move out of it. For me I'd like to see them reconsider the plans, maybe even offer it out to another association, and keep it going instead of knocking it down."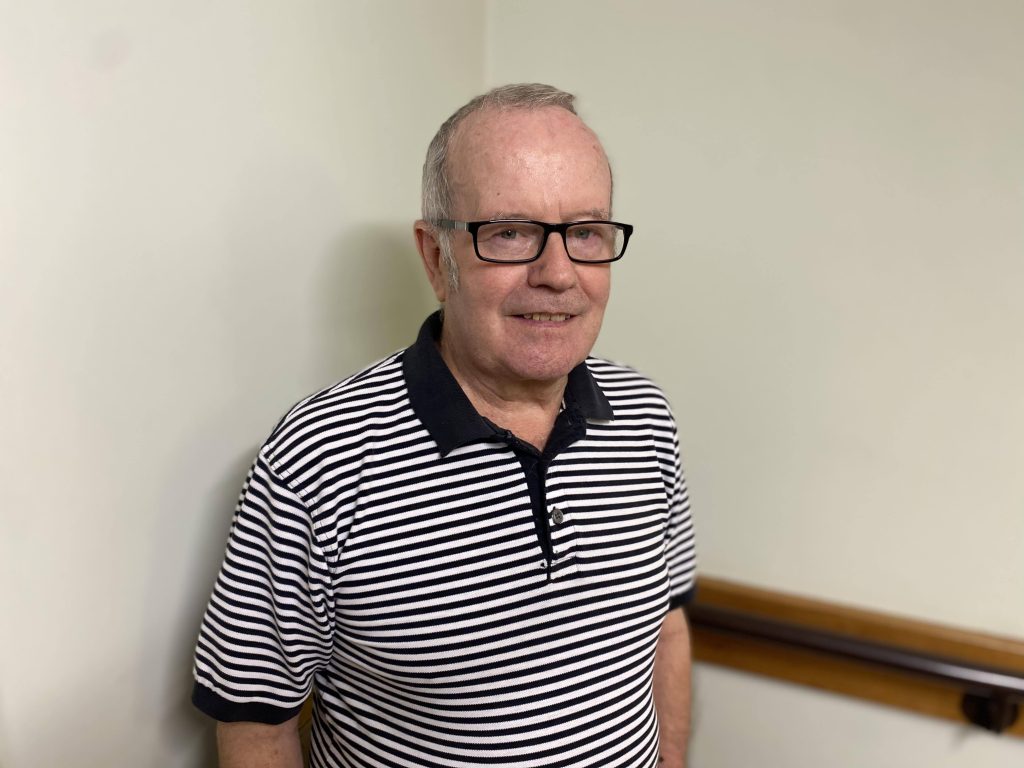 Marilyn Clemet 82, added: "This will have a massive impact on me and my family, and I've lost a lot of sleep over it in the past few weeks. To move or have to go to another place is a big deal for anyone, especially when you're my age.
"If you look around the building it is in relatively good condition, and there will always be the need for these places as people get older, so I think the decision to close it is very short sighted."
Councillor Rhys Goode, county borough councillor for Nantymoel said: "I share residents' anger and sympathise deeply with them at the prospect of being moved away from their community, away from their valley, away from their family and friends. V2C need to urgently review their priorities.
"It blows my mind that rather than having a plan to redevelop Dinam Close to house these residents they are falling on the already stretched Bridgend County Borough Council housing team to save their bacon. I'll continue to do all I can as the local councillor to support the residents and to push V2C to find a better, more compassionate way of doing things."
In a previous statement Valleys to Coast said: "Following a period of consultation and engagement with tenants, the board of Valleys to Coast has made a decision to begin the process of closing Dinam Close, Nantymoel, as a provision of older person accommodation.
"Discussions will now take place with Bridgend County Borough Council and other partners, including Welsh Government, to explore options for redeveloping the site to provide new social housing in line with local demand. Any redevelopment would be subject to funding, site investigations and planning, as well as engagement with the local community.
"Current tenants of Dinam Close will be fully supported to find suitable alternative accommodation – we will explore all options including conversations with other housing associations to support those who wish to continue to live in, or close to Nantymoel.
"We will take the time necessary to ensure everyone is well supported throughout the process, and tenants have been reassured that nothing will happen overnight. Tenants will also be supported financially to compensate for the loss of their current home, and to support them to move and settle into another home.  Further detailed information is being shared individually with tenants."