MORE people have expressed shock and confusion over the decision to withdraw a bus service to a popular Cardiff museum.
Cardiff Bus announced in August that it was getting rid of and making changes to a number of its services, including the number 32 service which ran between St Fagans and Cardiff city centre, from this month.
The cutting of the bus route, which also took passengers to St Fagans National Museum of History, is having a major impact on services which operate from the site.
A project run by Innovate Trust called The Secret Garden has been providing gardening opportunities for adults with learning disabilities at St Fagans Museum for years.

Project officer at The Secret Garden, Peter Bradley, said he has seen the project's groups halve in numbers since September.
He said: "For example, on Mondays we would get 10 to 11 volunteers and we have only had five this Monday.
"Basically, 50% of our volunteers who attend the groups can't make it because they use public transport.
"We have had [one volunteer], who has used his own money to pay for a taxi, which I think he said is £14 each way. It is not sustainable to do that each week."

There is another bus service which operates in St Fagans. This is the Adventure Travel number 320 service.
However, as some residents who started a petition in opposition to the cutting of the number 32 pointed out, this service runs every two hours.
Petitioners also claim the number 320 is unreliable, and Peter at The Secret Garden said the project is less accessible for volunteers using this service as they would be dropped off outside the village of St Fagans instead of at the museum itself.
Peter said: "There would be at least a 20-minute walk for someone to get over to the garden and we have a lot of people with mobility issues.

"It is not fair on people who are the most disadvantaged in society. It has had a massive impact on them and us as a project."
Volunteers who benefit from The Secret Garden spoke about the difficulties that they and some of their fellow gardeners are facing.
One volunteer – David – said he was the person who had paid £14 each way for a taxi to St Fagans due to the axing of the 32.
The 63-year-old, who lives in Whitchurch, said he is unable to use the number 320 service as he has problems with his knees and it would be too far for him to walk.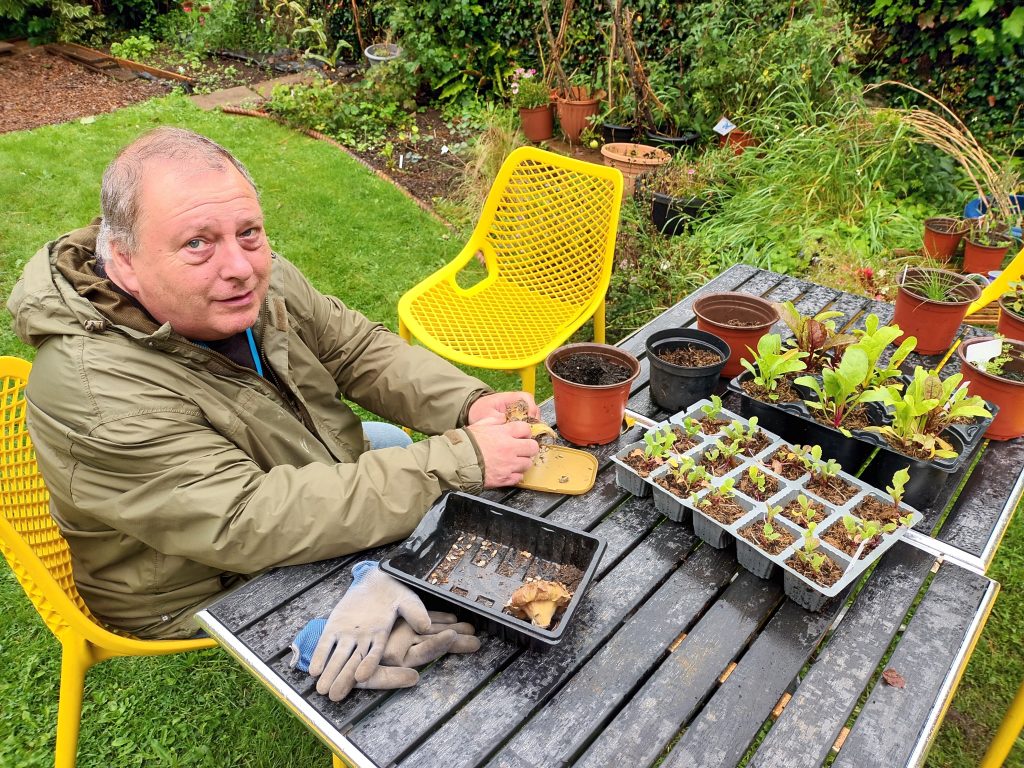 Asked if he has noticed fewer people turning up to the project, he said: "Yes, I have. Especially since the bus service stopped. There are only four of us who come normally in recent [sessions]. A lot more come on the Monday morning."
When asked for her thoughts on the bus cancellations this month, another volunteer, Cath, said: "I think it is diabolical because people rely on it. Some might need to get to work, some people might need to get to projects like us.
"They can't fork out for taxis forever can they? Because it is just going to cost a fortune in the end."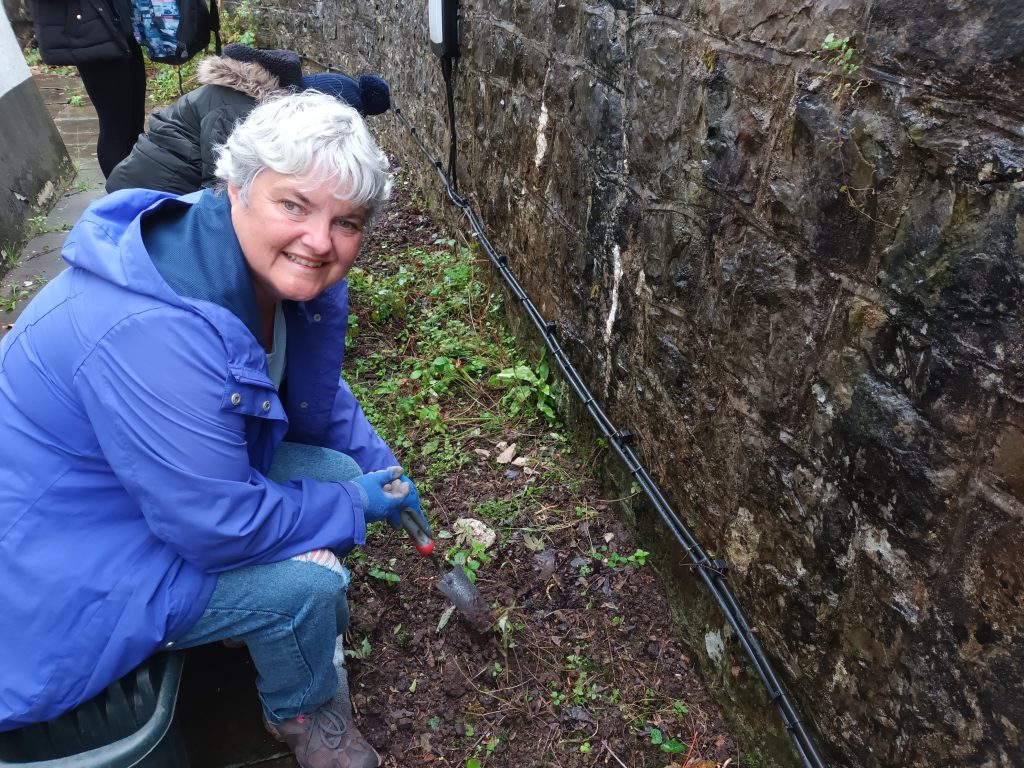 Cath, 50, said she usually gets a lift into St Fagans, but one of her friends at the project can no longer attend due to the scrapping of the 32.
Peter said The Secret Garden is a great project which gives adults with learning disabilities the opportunity to learn new skills, and he sees the impact it has on people weekly.
When Cath was asked about what she enjoys most about the project, she said: "The company, the gardening and growing the veg. Just watching the sunflowers grow. And it is outdoors. I love being outdoors."
Louis, 27, highlighted how important the project is to him, saying: "We get to plant our own vegetables and grow anything we like. Also meeting other people and different groups, it is nice."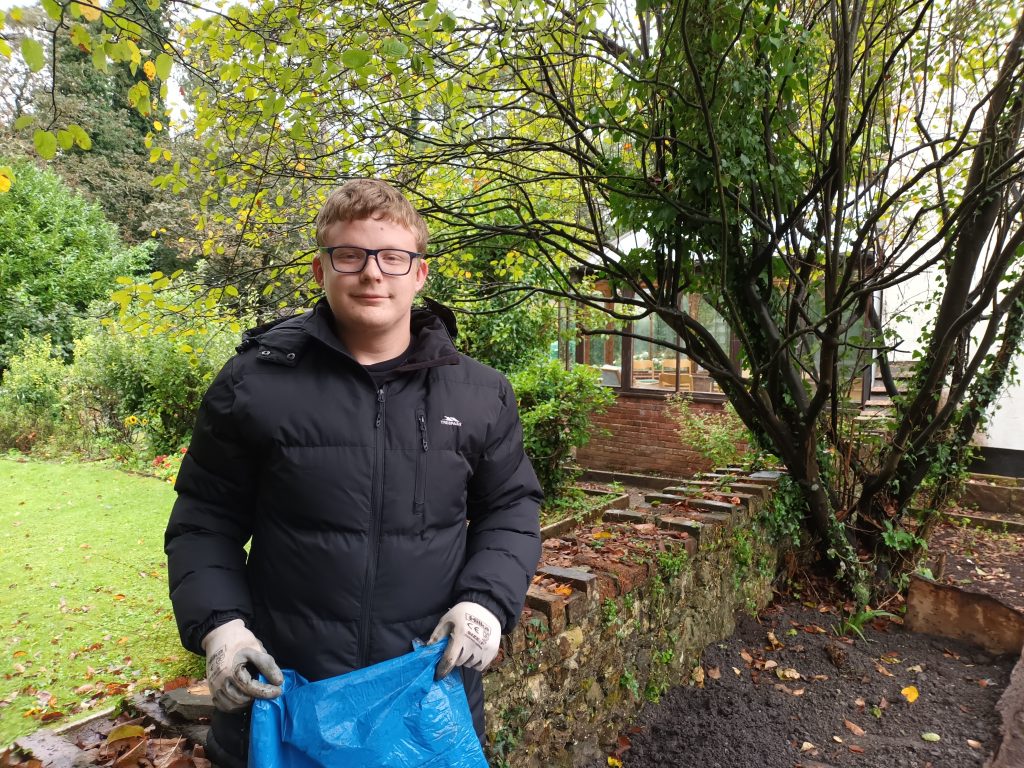 Peter said The Secret Garden is trying to secure some emergency funding for taxis so they can transport volunteers to and from the site.
He added: "The museum is trying to work with us as well on that, but like I said before it is not sustainable [to use] taxis, really.
"People are encouraged to use public transport and when there isn't a bus to one of the main attractions in Wales, it is a little bit confusing for people."
On the future of the project, Peter said: "We will be here until September 2024 because we have got the funding for that, but we are here for the volunteers and if the volunteers can't get to the project then there is no point having a project."
Museum Wales, of which St Fagans National Museum of History is a part of, said it is disappointed with Cardiff Bus' decision to withdraw the number 32 bus.
The body is in discussion with Cardiff Council and other partners about the issue.
Peter said: "We do talk to people in the museum and there are volunteers in the museum who rely on the 32 and I am sure it has had an impact on people visiting. I know it was busier in the summer holidays.
"The bus was packed when it was on. The 32 was packed with people coming during the holidays. It has just finished now, so it is really quite weird not seeing it anymore."
In a statement, Museum Wales said: "We encourage active and sustainable travel to the museum and the cancellation of the bus route has a direct negative impact on staff, volunteers and visitors.
"As one of the most visited heritage attractions in Wales, welcoming over 600,000 visitors every year, it is important that there is a regular and accessible bus service that connects Cardiff city centre with the museum.
"Amgueddfa Cymru belongs to everyone and should be accessible to all. Access to public transport enables people of all ages and abilities to support, experience, enjoy our museum, without being limited to transport by car.
"As a cultural institution, it is not our responsibility to fund and provide public transport services.
"However, we are in discussion with Cardiff County Council and other partners in the hope that we find a suitable and sustainable solution to this matter."
Ward councillor for Pentyrch and St Fagans, Councillor Rhys Livesy, presented a petition opposing the withdrawal of the bus service  at a full council meeting on Thursday, September 21.
A separate change.org petition set up by St Fagans resident Louise Van Laere has gained more than 900 signatures.
Talking about the petition last week, Ms Van Laere said: "The comments that have been received on the petition are worldwide and that was a really shocking thing for me.
"Why are we not [capitalising] on what Wales has to offer? Why are we cutting services and why are we not making it more accessible to people?
"St Fagans Museum got museum of the year in 2019 and that is a world-recognised accolade. To then not make it accessible to people just seems barmy."
A Cardiff Bus spokesperson said: "As in the rationale we gave at the outset, these changes are borne by the fact we have been asked to work within the fixed funding allocation for the remainder of this financial year that now supports the agreed Bus Transitional Fund  network. This is a Wales-wide issue.
"We went through all our routes and those that saw very little or no regular usage were unfortunately withdrawn, and the 32 falls into this category.
"We only started running the 32 from late in 2021 after the previous operator withdrew the service. We stepped in to see if we could make it work, rather than the service be lost at that time.
"The service just does not generate enough demand on a regular, sustained basis."
You can find out more information about the work The Secret Garden and Innovate Trust does at innovate-trust.org.uk/services/the-secret-garden/