REMEMBRANCE Sunday services were held across Wales on November 14, as Queen Elizabeth missed the service in London.
Numbers were limited in 2020 due to the pandemic, and as Remembrance Sunday was held on the final day of Wales' firebreak lockdown.
Services were held across the country, including a national memorial service in Cathay's Park in Cardiff.
Additional services were held in Pembrokeshire, Carmarthen, Swansea, and many other places. 
First Minister Mark Drakeford, who attended the service in Cathays Park, said: "On Armistice Day and Remembrance Sunday, we pause and reflect on all those who lost their lives and who have sacrificed so much in defence of our values and freedoms."
Unfortunately, Queen Elizabeth II was unable to attend the Remembrance Sunday Service at the cenotaph in London.
She has only missed six other Cenotaph ceremonies during her reign – on four occasions when she was on overseas visits, and in 1959 and 1963, when she was pregnant with her two youngest children.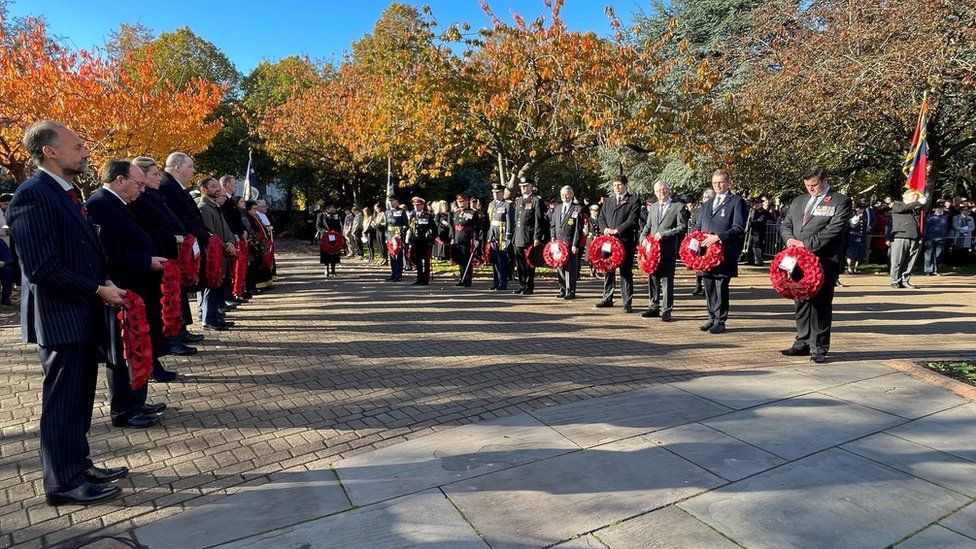 The Queen decided to miss the event after she sprained her back. Buckingham Palace said in a statement: "The Queen, having sprained her back, has decided this morning with great regret that she will not be able to attend today's Remembrance Sunday service at the Cenotaph.
"Her Majesty is disappointed that she will miss the service."
However, she did undertake some light duties during that time, including meeting ambassadors via video link from Windsor Castle.
The injury is unrelated to the recent advice she received from doctors, suggesting she rest, after spending a night in hospital on October 20 following some checks. This was her first overnight stay in eight years.