WALES-based apprentice, Jack Allward, has been named as a regional award winner in the JTL Regional Awards.
JTL, one of the leading apprenticeship providers in the building services engineering sector in England and Wales, runs the JTL Regional and National Awards on an annual basis to award learners who have demonstrated outstanding levels of achievement and commitment to learning throughout their apprenticeships.
Jack, who completed his apprenticeship with Tilbury Douglas, was presented with a glass trophy and £100 in prize money while working onsite at Prince Charles Hospital in Merthyr Tydfil, by JTL Learner Assessment Manager (Western Region), Ian Hapgood.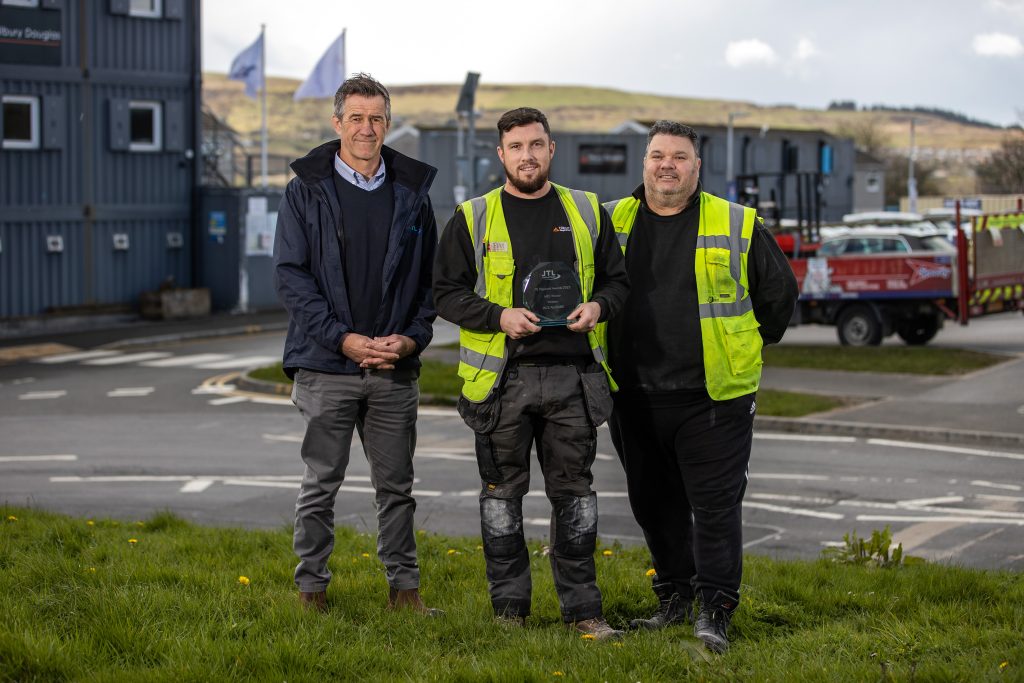 Jack was nominated for the award by his Training Officer, Paul Walton, in recognition of his exceptional commitment and progress with his apprenticeship in MES (Mechanical Engineering Services).
Jack now joins 11 other regional winners, who will all come together on June 28 in the hope of being named JTL National Apprentice of the Year at the National Awards, which take place in London.

JTL Training Officer, Paul Walton, commented: "Jack is a mature apprentice with a young family. Despite Covid hitting whilst Jack was an apprentice, he kept in contact with me to complete as much of his apprentice as he could. He's always looking at what he needs to do to ensure he gives 100% to his apprenticeship and qualification.
"Jack is calm under pressure, inquisitive, considerate, helpful, driven to succeed, understanding when things don't go to plan and trustworthy. All the qualities and more that are needed in a plumber – and a good person generally."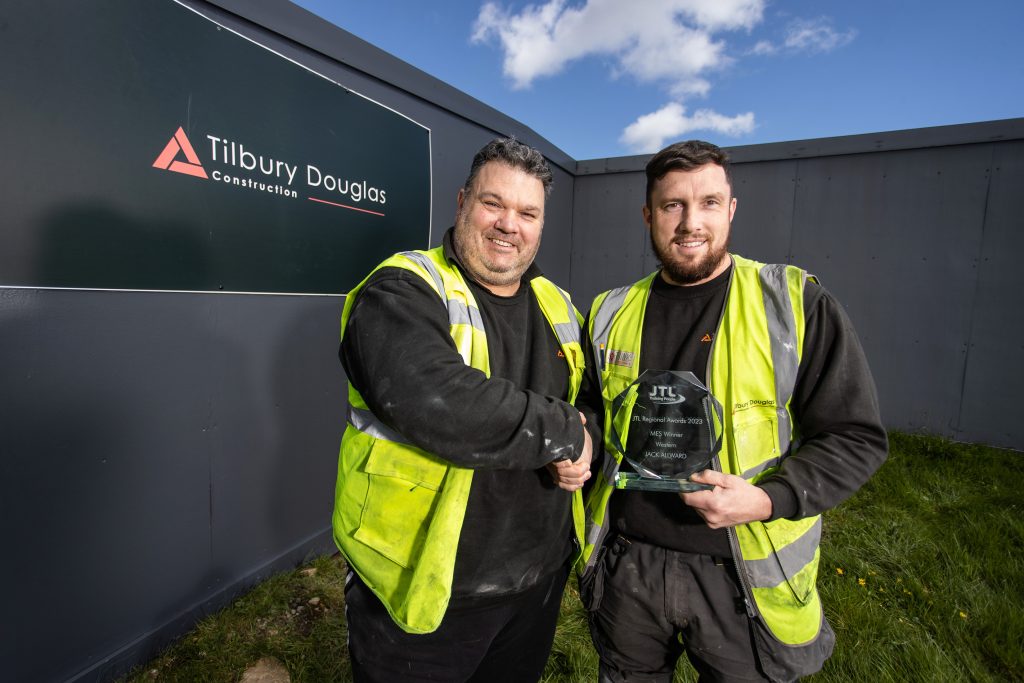 A delighted Jack added: "I was very proud to hear that I'd been chosen as a JTL Regional Award winner, and I'm incredibly excited to now move forward as a finalist in the upcoming National Awards. This award reflects the hard work that I have put into my apprenticeship, and I'd like to express how grateful I am to Paul who nominated me."
The award scheme assesses each nominee against four key elements which make up the apprenticeship framework – their practical work onsite, theoretical knowledge, key skills, and industrial test scores.
For more information about JTL, visit www.jtltraining.com