PLANS for a new skate park in Merthyr Tydfil town centre have been unveiled.
The council has revealed plans to develop a new, family-friendly skate park which is set to replace the existing facility at Merthyr Tydfil Leisure Village.
The new skate park will be located next to Merthyr Tydfil Leisure Centre — which is currently being refurbished with the aim of opening the pools in autumn 2023.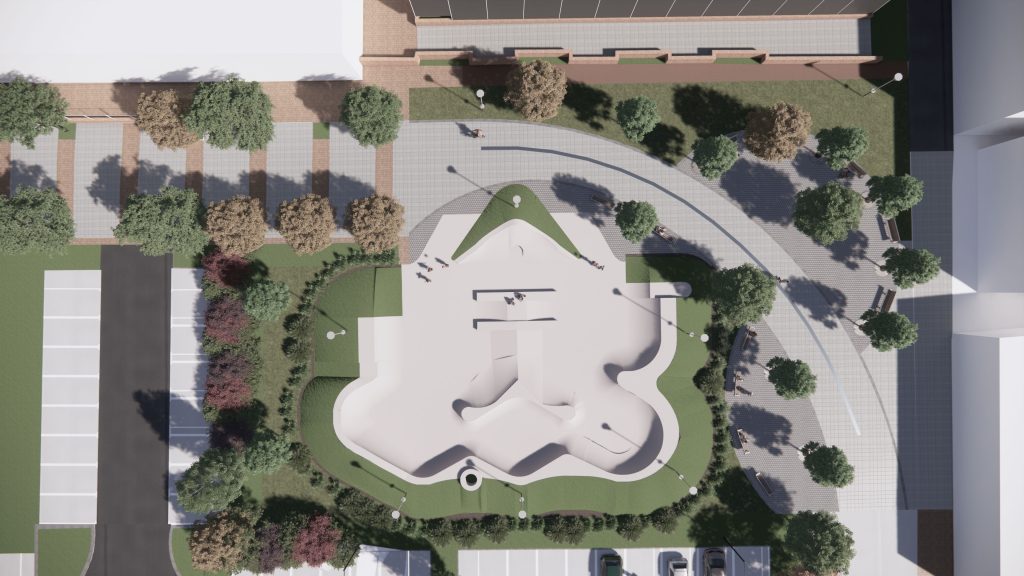 Expected to open in 2024, the skate park development is a joint initiative led by Merthyr Tydfil Council and Wellbeing Merthyr (Merthyr Tydfil Leisure Trust) with funding coming from the council and the Welsh Government's Transforming Towns initiative. 

Artists' impressions show the proposed location of the new skate park, which also includes public space improvements planned for the wider development including adding park benches, flower beds and other greenery.  
The aim is that the facility will embrace the existing pedestrian thoroughfare which connects the leisure village to Merthyr Tydfil town centre.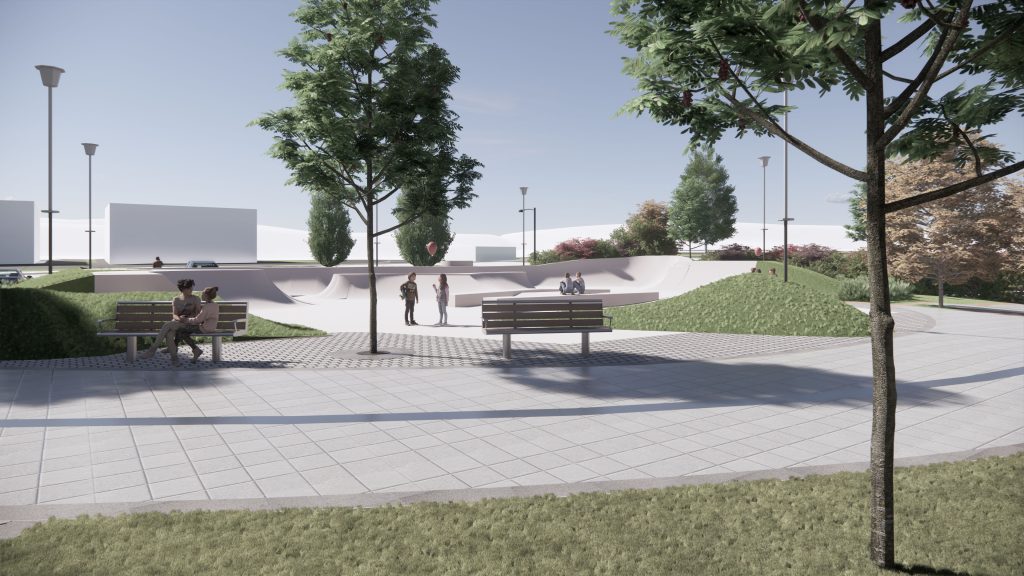 The aim is that bringing the skate park closer to the leisure centre will make it a safer space for all users — while aligning it directly to existing leisure facilities, from the bowls club to the Gol centre.  
The idea is that the concrete skate park is a hub for budding skateboarders, BMX riders, and scooter enthusiasts alike with cutting-edge facilities way exceeding the size and scope of the existing park.  

The proposed development is a key part of the council's town centre masterplan — which was designed to transform Merthyr Tydfil into the tourism capital of the Valleys by 2035, while offering facilities which will drive positive change and enrich the daily lives of residents.  
As part of the project's consultation phase, Merthyr Tydfil County Borough Council is inviting residents to provide feedback on the proposed development, via a short digital survey here https://www.smartsurvey.co.uk/s/SkatePark/ or by emailing: [email protected].  
Leader of the council, Councillor Geraint Thomas, said: "We are thrilled to unveil our ambitious plans for the new skate park. With a focus on creating a vibrant and inclusive space, we hope that the new park will help to foster a sense of community pride while nurturing young talent and promoting an active lifestyle for families.  
"However, we would love to hear from Merthyr Tydfil residents as we shape the final plans. By sharing your thoughts and ideas, together we will ensure that the skate park becomes a beloved landmark for generations to come."