TWO of Wales' stars from last summer's Commonwealth Games have visited a Neath secondary school to share lessons on how young people's lives can be enriched by them trying out different sports.
Llanelli rhythmic gymnast Gemma Frizelle and Mumbles-born para thrower Harrison Walsh, who won gold and bronze medals respectively at the Birmingham 2022 Games, visited students at Cefn Saeson Comprehensive School before Christmas.
Despite their subsequent success, as young teenagers neither Gemma nor Harrison thought they'd be on a Commonwealth Games podium one day. Harrison dreamed of being a rugby player while Gemma was a late-comer to her sport.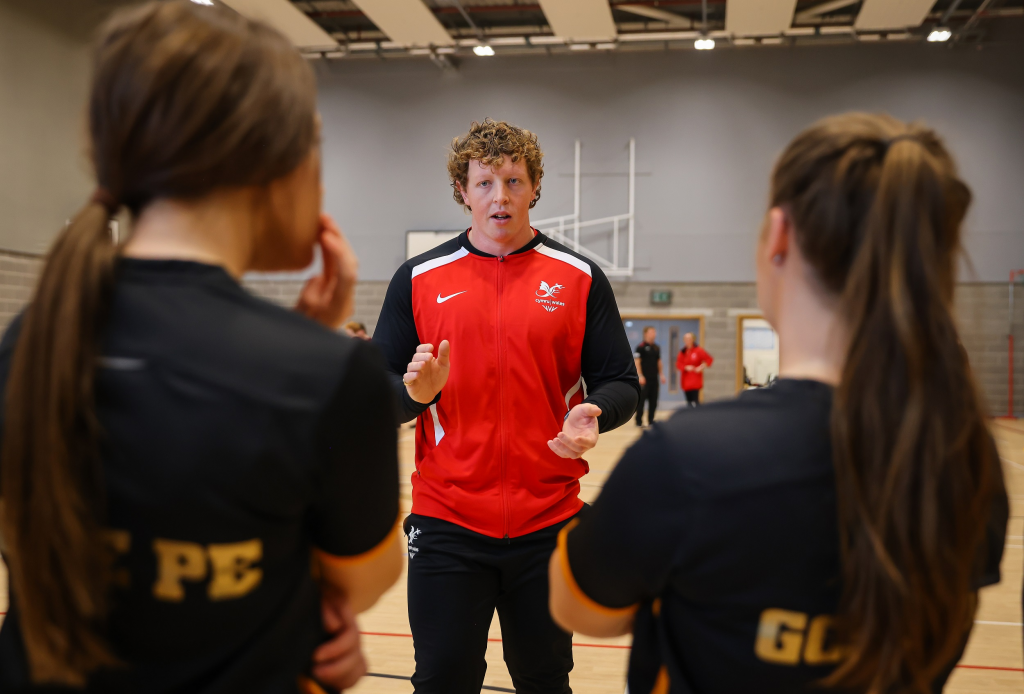 For Harrison, a serious injury stopped his rugby career at the age of just 19, but the fact he had interests outside of rugby and a general enjoyment of being active meant that he sought out other opportunities for taking part in competitive sport. Ultimately, this led to him discovering a love for athletics – specifically, shotput and discus throwing.
Harrison said: "My sporting career didn't end when I couldn't play rugby anymore. It has made me into the person I am today, and I know my younger self would be very proud."

Harrison and Gemma's visit came about after Cefn Saeson Comprehensive School were one of the lucky winners of a raffle held by Sport Wales. Each school that completed this year's School Sport Survey was entered into a draw, with three schools receiving visits from Team Wales athletes who competed at the Birmingham Commonwealth Games.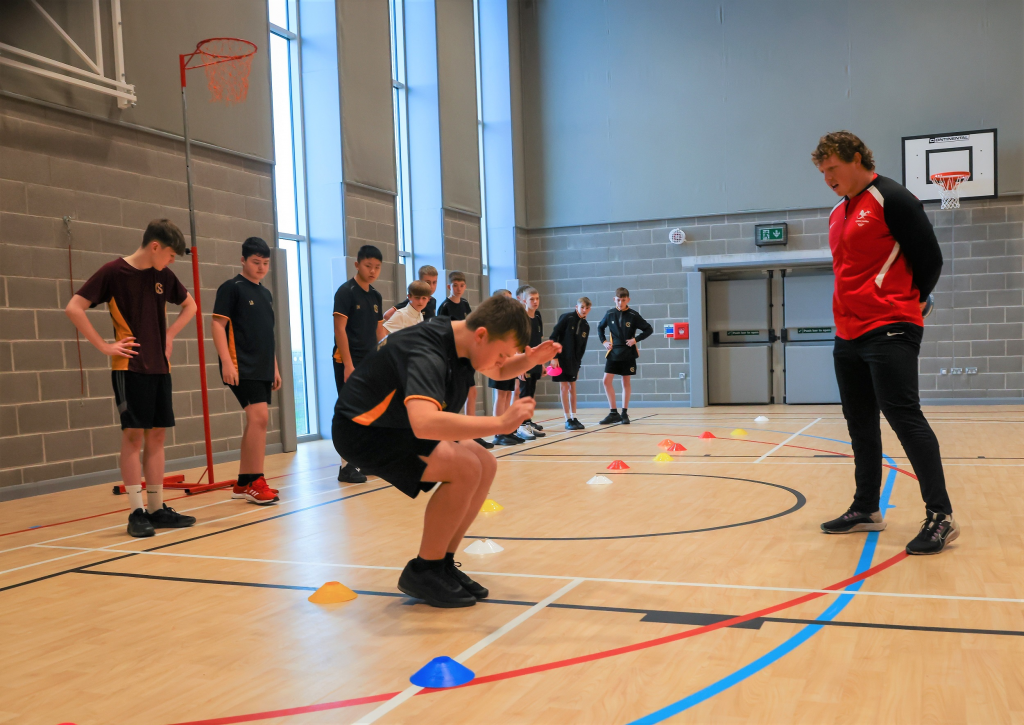 Through their involvement in the School Sport Survey, Cefn Saeson Comprehensive School's teachers learned that 90% of their pupils are keen to participate in more sports and that the most popular activity among pupils was swimming, in terms of both enjoyment and the desire to participate more.
The school has already acted on the survey's findings by providing additional weekly PE sessions for their pupils, while they are exploring connections within their local community for facilitating more of the sporting opportunities that the children fed back that they would like to participate in.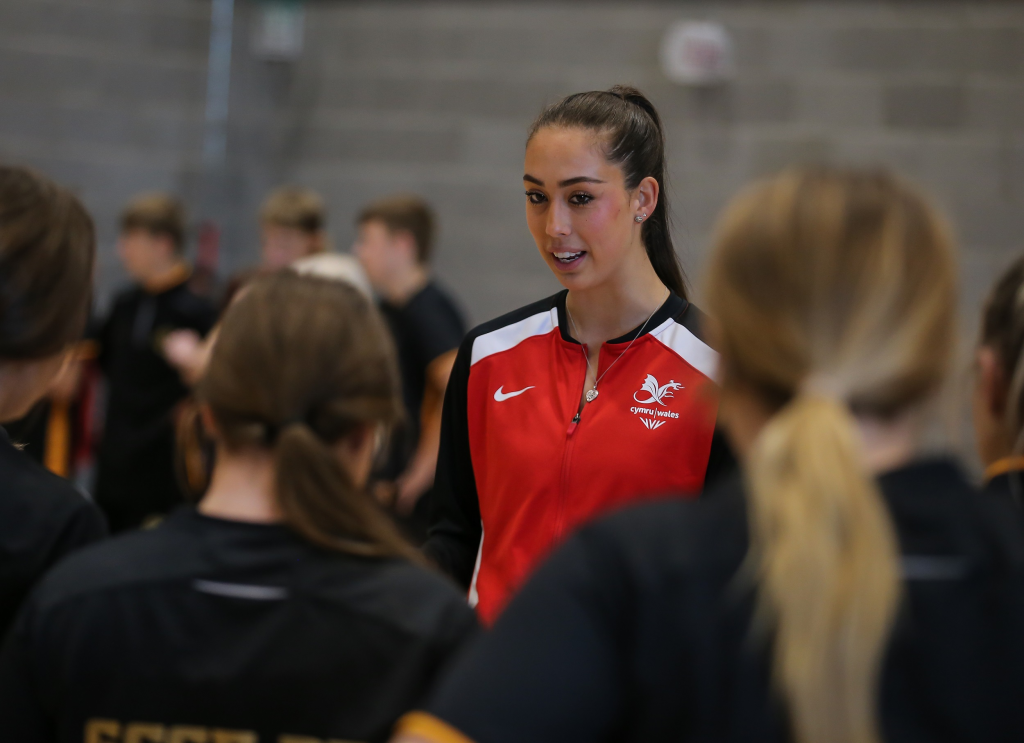 Run by Sport Wales, the 2022 School Sport Survey captured the voices of more than 116,000 pupils aged 7 to 16 from around 1,000 schools in Wales. The survey gathered valuable insight into young people's confidence, behaviours and attitudes around sporting activities.
For further information about the School Sport Survey, please visit www.sport.wales