RESIDENTS in Neath Port Talbot have spoken out against proposals for an energy farm that is expected to be submitted for land near the villages of Seven Sisters and Crynant this year.
The plans, which could see a huge site consisting of wind turbines and solar energy panels, have been brought forward by the energy company EDF in recent months, before they look to gain planning permission from the Welsh Government at the end of 2023.
The site, which would be named Hirfynydd Renewable Energy Park, would consist of a mix of technologies, including a wind farm with up to seven turbines, as well as a solar farm and battery storage facility near the Dulais valley communities.
Developers say the site would produce enough green energy to power more than 40,000 homes if given the go ahead by Welsh Ministers, though many residents nearby say they have a number of concerns about the impact such a project could have.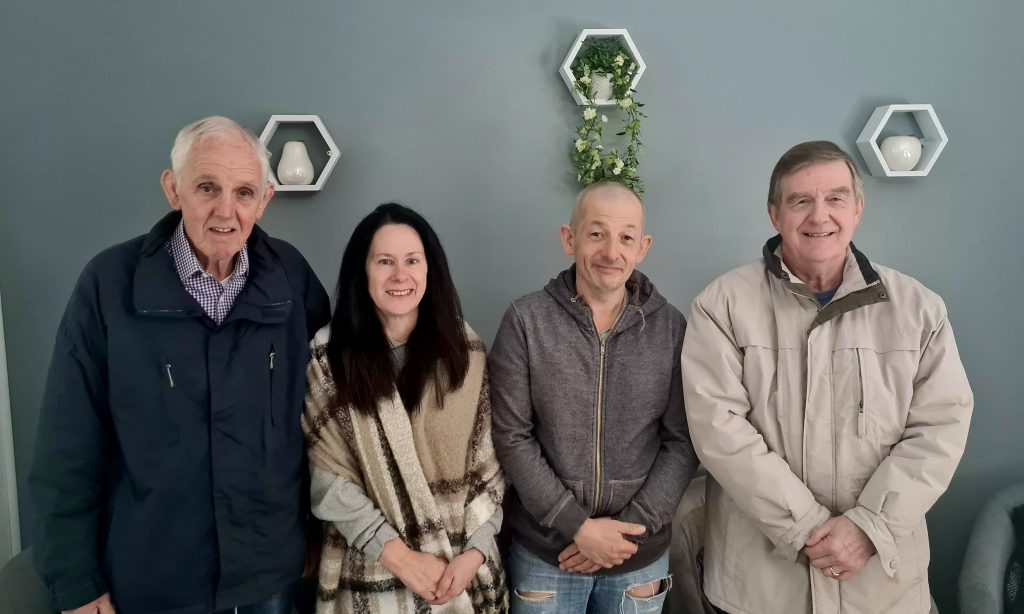 Gwyn Thomas has lived in the village of Crynant his whole life and says he believes there will be a number of detrimental effects to the community if the energy park is built.
He said: "As far as we are concerned this would be a massive development for the area, which would take up a huge amount of land potentially even as much as 750 acres. It would be visible all over Seven Sisters and Crynant and would really change the landscape of our valley, having a massive visual impact.
"The other issue is that there's already a site in the Neath Valley so if we have them here in the Dulais Valley as well, the people will be surrounded by turbines on both sides.
"There's going to be an additional solar panel site and battery storage, and we honestly think it will be overpowering for people in Crynant and Seven Sisters, so we want everyone to know what they're facing.
"We're also worried about the delivery of these items up to the valley, in particular with the amount of concrete that's going to have to go in to each of the turbines on the mountain, and the disruptions it will cause for travellers on the small valley roads.
"Of course we are all for green energy but there's too much emphasis on developing it in this part of the south Wales valleys at the moment, and for us to have so many around us we feel as though we're getting a raw deal."
Mike Evans also lives in Crynant where he says he would have a grand-stand view of the land where the turbines could be placed.
He said: "The turbines are planned for the wrong place in my opinion, as based on top of the mountain they would be visible for miles around and would look absolutely horrendous.
"I've lived in the area since 1966, and I really do worry that a development like this could completely spoil the natural beauty that's around us and even potentially downgrade the value of our homes."
Kerry Jones, 50, comes from Seven Sisters and added his opposition to the plans brought forward by EDF.
He claimed: "It will be a huge visual impact on the valley, with turbines flanking us on both sides. These could be among some of the biggest turbines built on shore and we have seen lots of evidence of impacts on bio-diversity and wildlife such as birds and bats.
"We also have to consider our own health with infra-sound and light flicker coming from the turbines, which would be impactful because they would be standing between us and the rising sun on top of the mountain.
"We have a long history in this valley with industrial projects that have left a lot of mess, that we don't benefit from, and so far I haven't spoken to anyone who is happy about these latest proposals."
Allison Price also lives in Seven Sisters, and says her and other members of the community will fight to save the natural beauty of their towns and villages if they have to.
She said: "That mountain has recovered from a lot throughout the years with mining and open cast, and Hirfynydd is the last bit of untouched mountain that they now want to destroy and turn in to an industrial site.
"If they go ahead with it you will see nothing but solar panels and turbines when you go up there, and that is something we won't allow. It will also be only one fence away from the Sarn Helen Roman Road, a part of our history which is currently open to the public, though with cranes, diggers and explosives all needed to build they will have to close it off.
"It's really not fair and we won't stand for it. There would be a lot of destruction to create more energy than we could ever need here in the Dulais Valley, and we want to save our countryside and local heritage for people to enjoy."
Simon Morgan is the principal development manager at EDF Renewables, and says the company will soon launch a second public consultation for feedback on the proposals.
He said: "Climate change is the greatest challenge that we have ever faced. Projects like Hirfynydd have a crucial role to play in safeguarding Wales' low carbon supply of electricity and meeting Welsh Government's renewable energy targets.
"Our overall objective is to design a project that has the least impact on the people living near the site whilst optimising the renewable energy generation of the energy park as well as creating environmental and economic benefits for local people.
"We held informal consultation events last year at Crynant and Seven Sisters Community Centres and have taken feedback on board to progress our plans. A second round of informal consultation events will take place in May and formal consultation is planned for later this year.
"We are aware of the area's rich history and are designing our plans sensitively, in consultation with the Local Authority, NRW, Cadw and local communities. There will be absolutely no impact on the Sarn Helen Roman Road, and turbines are proposed to the east of the site, furthest away from communities to reduce the visual impact and to comply with strict noise guidance. The solar array is also being designed sensitively to minimise impacts."