Young military recruit awarded British Empire Medal
Carli Newell, 11 months ago
3 min

read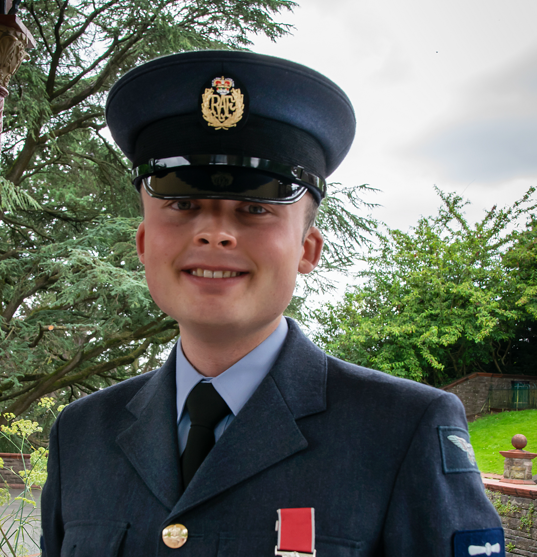 A YOUNG military recruit with Asperger's syndrome has been granted a top honour by HM The Queen.
Alex Anderson, from Caerleon, Newport, has been awarded the prestigious British Empire Medal for charitable services to people with Autism Spectrum Disorder (ASD) in Newport.
And his medal was presented to him on behalf of Her Majesty by the Lord Lieutenant of Gwent at a special ceremony at the city's Belle Vue Park, also attended by the City of Newport Mayor and Mayoress David and Ruth Williams and Alex's family.
Alex, 20, who was diagnosed at the age of nine, has carried out extensive charity work in the Newport area and has dedicated his time to raising awareness of "invisible conditions" like Asperger's among young people.
He now hopes his own achievements will show that autism and Asperger's Syndrome need not be a barrier to success – with the right support.
Determined since childhood to join the RAF, in 2016 Alex enrolled at the Newport Military Preparation College (MPC) whose ex-British Armed Forces instructors lead free courses in everything from English and Mathematics to physical fitness, problem solving, public speaking, leadership and communication.
However, Alex's Asperger's syndrome initially prevented him from joining the RAF, so, with MPC's help and support, he embarked on his Plan B; gaining a Public Services Level 3 qualification.
When, in 2019, the RAF changed its stance on Asperger's by judging it on a case-by-case basis, Alex decided to reapply and asked if MPCT would let him volunteer as a supporting staff member while working his way through the application and improving his personal fitness levels.
Finally accepted by the RAF, Alex passed out in December 2020 and is now currently undertaking phase two training to become a supplier.
He said he was "just blown away" and "humbled" to receive the BEM, which follows previous recognition for his voluntary work, including a Diana Award and a South Wales Argus Pride of Gwent Award.
"Initially I was apprehensive about joining MPCT Newport as I lacked confidence and didn't know if it would be right for me," he said. "However, the staff and students create an inclusive and supportive environment which enables so many young people to achieve their ambitions.
"I am so grateful for all that MPCT Newport has done for me as they have helped enable me to reach my goals and to explore my options and tackle medical referrals.
They truly make a real positive difference to the lives of young people."
Former centre manager at MPC Newport, Matthew Thacker, who nominated Alex for the medal, said: "From his very first day he was career driven. He not only wanted to achieve his own potential but he wanted to inspire others to achieve theirs.
"We are very proud of him and pleased that he has been presented with the British Empire Medal – it is thoroughly deserved."
To find out more about the Military Preparation Colleges, prospective learners and parents and guardians can visit www.mpct.co.uk or call 0330 111 3939.
Related posts