COUNCILLORS in Newport have backed two measures to stop crime and anti-social behaviour.
They have supported the renewal of two Public Space Protection Orders (PSPOs), covering the recently renovated Market Arcade in the city centre, and an area of Maesglas.
The council was told the initial PSPO for the arcade had been effective in preventing drug taking and vandalism since it was imposed in 2020.
And the lapse of the old PSPO for the area known commonly as 'Maesglas shops', and its surroundings, had been followed by a "continuation of anti-social behaviour as a significant problem in the area".

In fact, local support for the renewal of that order was so great that "a large percentage" of residents wanted it extended to cover the whole of Maesglas, Gaer ward representative Bev Perkins told council colleagues at a meeting on Tuesday.
A report noted the council had recorded 135 calls about anti-social behaviour in Maesglas in the past 12 months.
PSPOs give "authorised officers" powers to punish people with fines if they are behaving antisocially in a restricted area.
In Maesglas, the renewed order means people will not be allowed to drink alcohol in public and must hand over any booze to an officer if they are caught.

The lane behind 'Maesglas shops' is also off-limits to the public, under the terms of the PSPO.
Anyone who breaches the order faces a £100 fixed penalty notice, or if they are prosecuted the punishment could be a fine of up to £1,000.
James Clarke, the council's cabinet member for regeneration, acknowledged anti-social behaviour "remains… a problem in the area" and said the PSPO renewal "will help tackle" the issue.
Cllr Perkins said the move would be "for the benefit of residents" of Maesglas, and Lliswerry councillor Mark Howells said he was "delighted to see the council take proactive steps to tackle anti-social behaviour".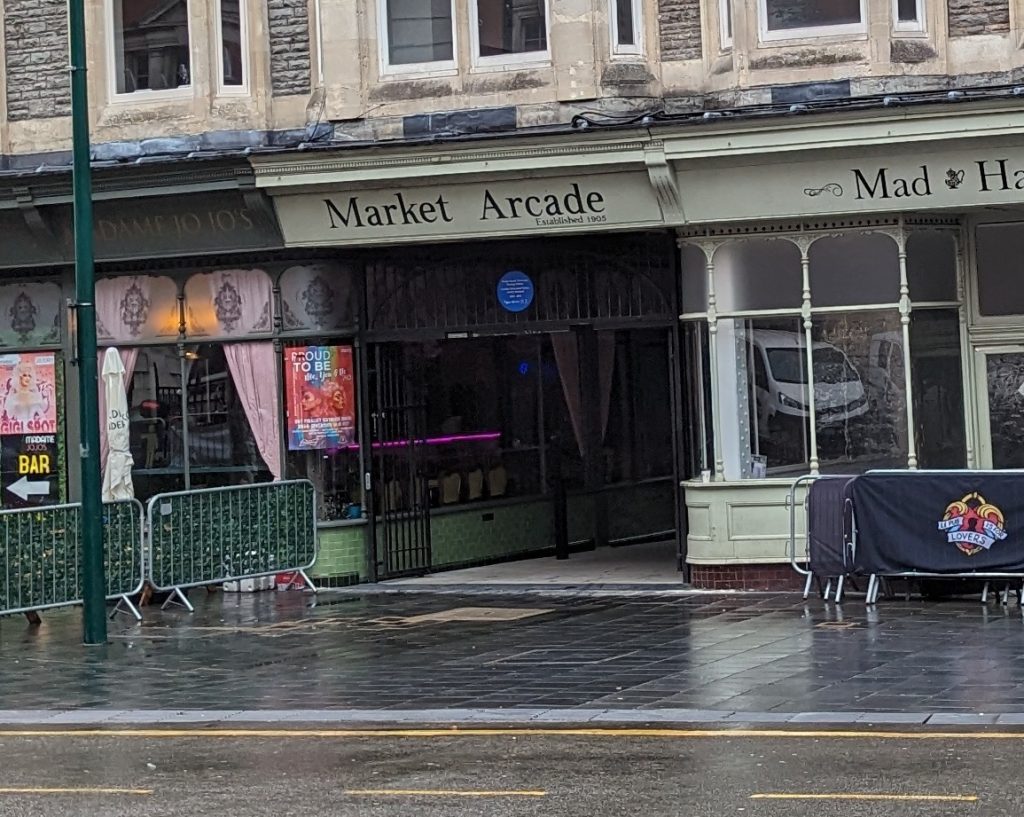 There was similar levels of support for the renewal of the PSPO for the Market Arcade, which recently underwent a major refurbishment.
Council leader Jane Mudd said the local authority had only been able to carry out that work "because of the PSPO", adding that she was "happy to support" its renewal.
Stow Hill councillor Kate Thomas said it was "sad" PSPOs were deemed necessary but "it is a mark of the times".
Cllr Clarke said the renewed PSPO would help protect an "important part of the city centre" from crime and anti-social behaviour.