In the ongoing trial concerning the murder of Carl Ball, a convicted paedophile and rapist, the defendant, Andrew Southwood, took the stand and denied any involvement in Ball's death. Southwood asserted that he witnessed two masked individuals assaulting Ball just moments before his demise outside his flat on Heron Way in the Duffryn area of Newport. Southwood, 39 years old, testified in his own defense at the city's crown court, where he faced charges of murder and manslaughter.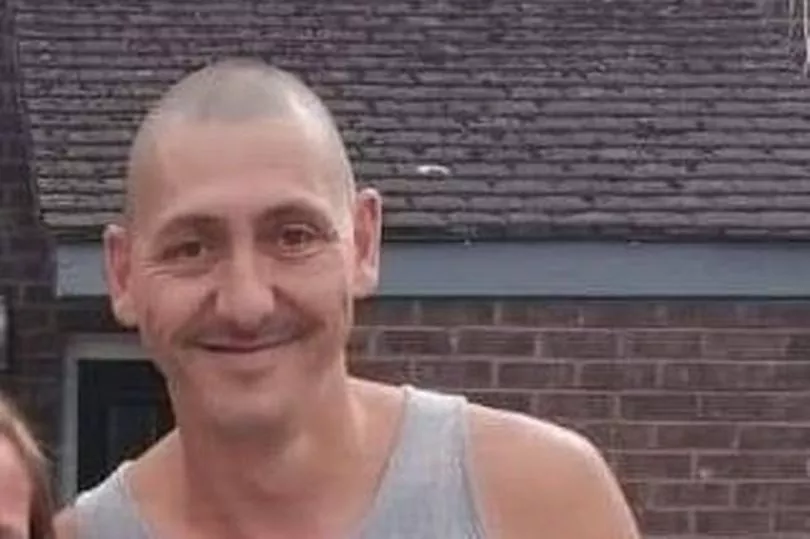 Andrew Southwood
During his testimony, Southwood revealed that he is the boyfriend of Katy Ball, one of Carl Ball's sisters. Furthermore, he clarified that he and his current partner, Miss Ball, have three children together. As a resident of Chaffinch Way on the Duffryn housing estate, Southwood lived in close proximity to the deceased. He also mentioned working as a landscape gardener and fence contractor, primarily in the Newport areas of Pill, Gaer, and Maesglas. The day of the incident, Southwood recounted spending the early part of August 19, 2022, with his family at Cwmbran Boating Lake before stopping at a McDonald's restaurant.
Southwood's defense centered on his claim that he observed the alleged victim being attacked by two masked men. In contrast, the prosecution asserted that Southwood himself had beaten Ball to death using a wooden plank after a violent altercation. During his examination-in-chief, Southwood recounted that he was cycling in the vicinity of Heron Way, accompanied by his unleashed dog when he witnessed the assault. According to Southwood's account, one of the attackers wielded a plank of wood while Ball defiantly responded with phrases like "Come on then" or "go on then." Recounting the harrowing scene, Southwood stated, "They both charged. One of them was swinging the piece of wood and the other his fist." When Southwood was asked by his defense barrister, Jonathan Elystan Rees KC, if he saw the wooden plank being used, Southwood confirmed, "I saw him being struck once or twice with it. One was throwing punches, and I saw him being struck with the wood – it all happened so fast."

Additionally, Southwood claimed that the two masked assailants had approached him prior to attacking Ball, seeking information about the victim. According to Southwood, they asked if he knew a person named Bally who resided in the area. Southwood responded by inquiring, "What's he done now?" The attackers allegedly indicated that their inquiry was related to one of their sisters or a friend of their sister.
Moreover, Southwood revealed that he had been a victim of an assault by members of Ball's family during the funeral of Ball's brother, Gareth Ball, three weeks before the alleged murder. The incident occurred at Pill Harriers Social Club during the wake. Southwood stated that the deceased, Carl Ball, was not involved in that particular assault. He sought medical treatment at Newport's Royal Gwent Hospital for his injuries, which included a swollen left eye and a cut above the eye.
In cross-examination, the prosecutor, Mark Cotter KC, challenged Southwood's account, accusing him of fabricating the story of the masked men attacking Ball. Cotter argued that it was Southwood's voice captured in a 999 emergency call made by Ball during the assault, as he was allegedly being beaten with a wooden plank. Cotter claimed that the recording of the call included Southwood saying, "Not so bad now, are you mate?" when speaking to Ball. However, Southwood vehemently denied that the voice belonged to him.
The trial is ongoing as further evidence is presented in court.