Plans to repair damaged homes in Caerau, Bridgend are still causing frustration, almost 10 years after work from an insulation scheme wrecked homes in one of Wales' poorest communities.
While work to repair damage to properties affected by the scheme seem to have moved a step closer, following plans announced by Bridgend Council to begin technical surveys this month, many are still questioning why it is only now beginning- as well as how long it will take to complete.
The homes in Caerau were subject to the Arbed energy saving scheme in 2012 and 2013, where Bridgend Council paid more than £300,000 to insulate a number of homes under a grant known as Arbed.
Many others had work carried out through a UK Government scheme known as Community Energy Saving Programme, though after poor workmanship and faulty insulation was installed, houses were left with severe issues including damp and crumbing walls.
A fund of £2.65 million was announced by the Welsh Government in 2022, to help the properties blighted by the extreme damp, however it is understood that Bridgend Council has yet to receive any of the funds set aside for the three-year project.
Rhiannon Goodall, 38, lives in Caerau in one of the damaged properties, and says after years of waiting for a solution, she currently feels a mixture of hope and frustration.
She said: "We are hopeful that there is finally a light at the end of the tunnel with this latest announcement to get the homes repaired, but we've been living with the issues for so long you never really know how to feel.
"We had a letter through the door which described how the council would be appointing a project manager and liason officer, as well as carrying out technical surveys to start the work for repairs.
"It is positive of course, but we are also very frustrated, wondering why it has taken so long just to get to this early stage, after everything that happened.
"There's a lot of questions that need to be asked, as we've had years of hell with our homes being completely ruined by this scheme – and to think of potentially having to wait another three years for it to be completed is a bit of a slap in the face."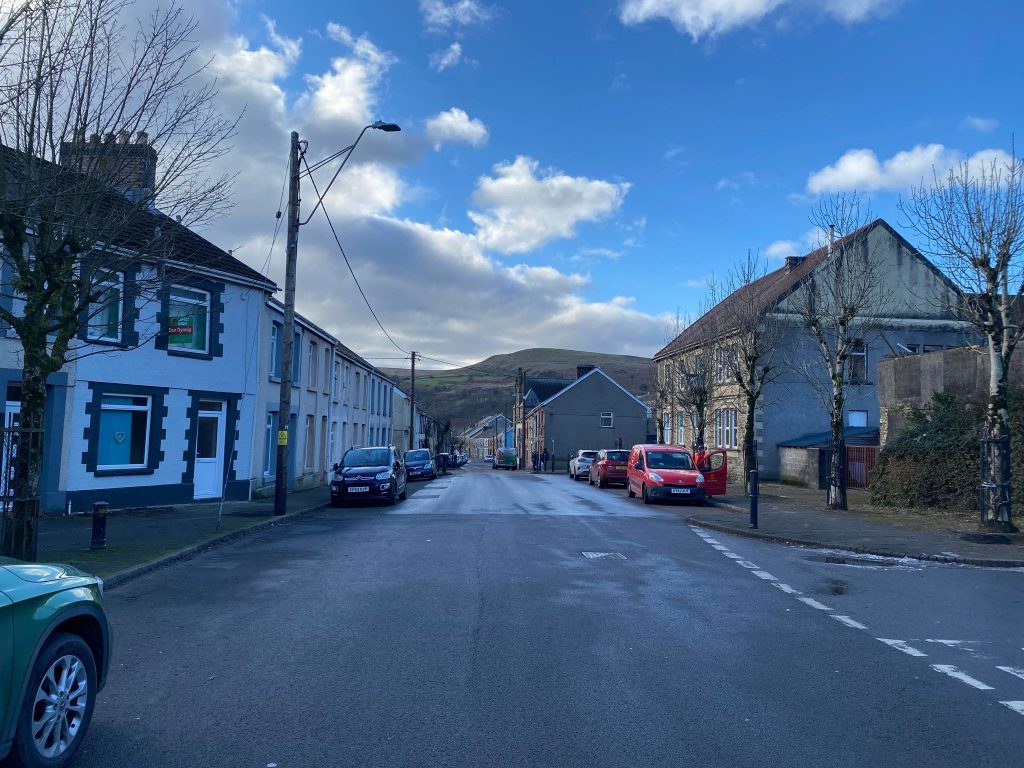 Bridgend Council say they have now contacted residents after appointing a project manager and liason officer, to begin the technical surveys needed to appoint a contractor.
A council spokesperson said: "Bridgend County Borough Council recently wrote to Caerau householders with an update on how work to replace the internal and external wall insulation is progressing.
"A programme manager and a technical expert have been appointed to oversee the scheme, and community liaison support is being put in place to interact with householders and keep them updated.
"Once homeowner consent has been obtained, we will be carrying out a series of essential technical surveys which will enable us to appoint specialist contractors who will remove the inadequate internal and external wall insulation from affected properties.
"The wall space will be dried out, and new high-quality insulation will be installed to restore the energy efficient benefits that householders were originally offered. We will be contacting residents in early spring to provide further details of the scheme and to make arrangements for carrying out the technical surveys.
"While most affected properties had work carried out under the Community Energy Saving Programme rather than Arbed, we have reassured residents that the remedial works will target all affected properties, irrespective of how they were originally funded."
The Welsh Gvernment grant of £2.65m was awarded to Bridgend County Borough Council in January 2022 to carry out the required work following advice from the Minister for Climate Change.
Welsh Government officials say they are now finalising details of the grant and continue to engage with council officers. A Welsh Government spokesperson said: "We are dealing with the legacy of a previous UK Government scheme that has badly let down households here in Wales.
"We are providing £2.65m over the next three years to Bridgend County Borough Council which will be used to repair more than 100 homes in the Caerau area. Officers and officials continue to work together to finalise the details of the grant award which will make a positive and lasting difference."