TO RECOGNISE and celebrate real-life examples of its values, Gloucestershire based global engineering technologies company, Renishaw, hosted an internal competition where teams from around the world provided examples of the values in action.
One winning team was selected for each of the four values – innovation, inspiration, integrity, involvement – with each team's nominated charity receiving a donation of £5,000 (or local currency equivalent).
The manufacturing apprentice development programme, run by the Manufacturing Services Division based in Miskin, South Wales, won the prize for inspiration and chose to donate to the Velindre Cancer Centre in Cardiff UK.
As part of the competition, different Renishaw teams demonstrated how a project they had worked on reflected one of the company's core values.
34 entries were submitted, from across the world, with judging carried out by the Executive Committee, including Sir David McMurtry, Executive Chairman, and Will Lee, Chief Executive.
The inspiration category was won by a team of apprentices based at Renishaw's manufacturing sites in Gloucestershire and South Wales, who, as part of the Company's manufacturing apprentice development programme, delivered nine continuous improvement projects utilising lean manufacturing principles.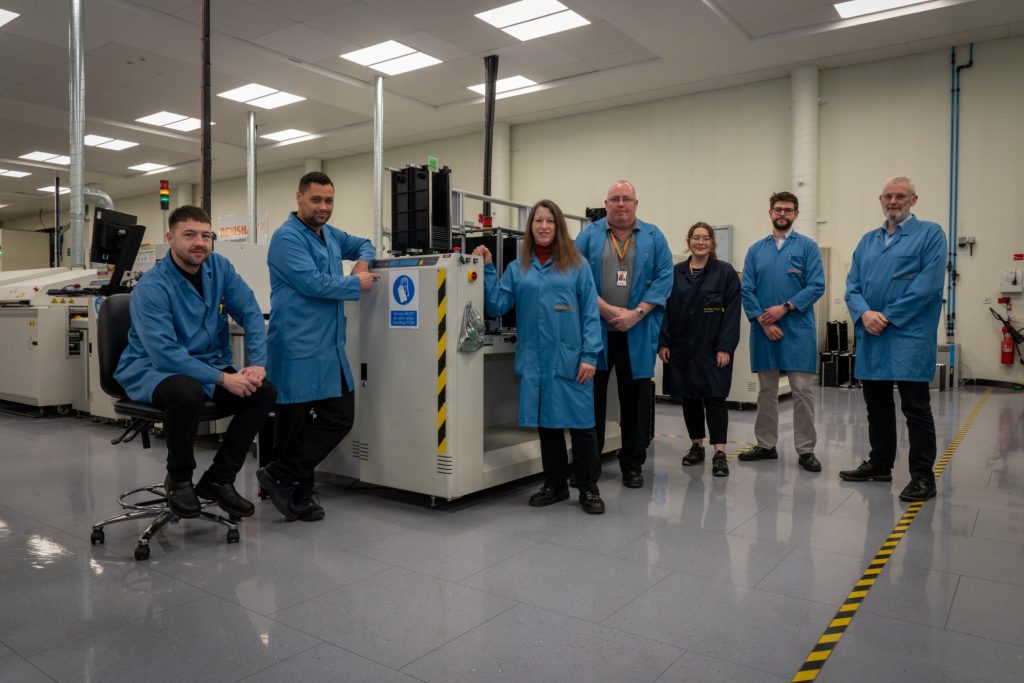 All the apprentices' projects delivered benefits to the company, either by reducing waste or increasing productivity across Renishaw's UK manufacturing sites.
During the projects, apprentices had the opportunity to coordinate projects, interact with different project divisions and develop presentation skills, building their confidence.
In winning the prize, the team chose for their donation to go to Velindre Cancer Centre in Cardiff. Velindre is Wales: premier cancer centre providing treatment, care and support to patients and their families.
Money raised allows them to support projects over and above those provided by the NHS including ground-breaking research, specialist equipment, nurses and staff training.
"Velindre is recognised as The Hospital of Hope, and this is made possible because of the fantastic and committed support of our donors and fundraisers.

"The donation from Renishaw will help us continue to be the leading provider of radiotherapy and other specialised anti-cancer treatments in Wales.
"It also allows us to fund projects which improve the experience and outcomes of patients receiving care and support here." commented Amy Penketh.
Fundraising Officer at Velindre Cancer Centre. Other winners included a software team based in India, winning the prize for innovation for its development of off-surface and on-surface planners for Renishaw measuring systems used to inspect complex components.
The Quality Assurance and Assembly team at its Woodchester, UK, manufacturing site, conducted essential work during a period of high demand for electronic components.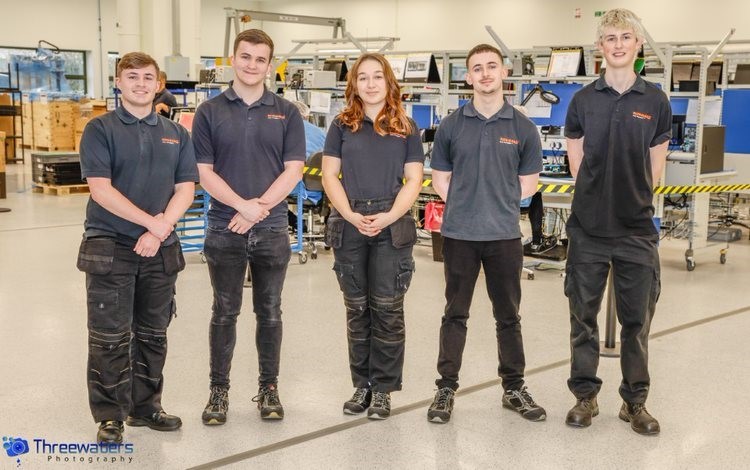 This means they were able to manage risk and ensure that product quality maintained Renishaw's high standards, winning them the award for integrity.
Finally, the winner of the involvement category was Renishaw's COVID Committee for its work developing global guidance and taking action to prevent the spread of COVID-19 within the company's global sites.
Other chosen charities that received donations as part of the prize included the Smt. Patashibai Lunkad Blind School in Pune India, the James Hopkins Trust in Gloucester UK and the Stroke Association based in London.
"Our values guide the way we do business, as well as how we act as individuals," explained Will Lee, Renishaw's Chief Executive.
"This new competition has been a great way to celebrate the people around the world that demonstrate our values in their daily lives and share their success.
"We look forward to running this on an annual basis to recognise the excellent work our teams continue to do across the world to innovate, inspire, show integrity and get involved."
For further information on Renishaw, visit www.renishaw.com.