THE DAYS of a Gwent authority setting the UK's lowest council tax increase could be over as it stares at an expected £4 million funding gap.
Council tax bills in Torfaen increased by 1.95 per cent in March this year – but a report on its initial revenue estimates for the 2024/25 financial year has said that could have to more than double to 4.95 per cent from April.
A councillor also said she understood redundancies are being considered when a council scrutiny committee considered the report.
Predicted cost pressures facing the borough council mean it anticipates it will be £4.2 million short of what it needs to continue to provide services, and meet cost increases, in the coming financial year based on an anticipated three per cent increase in basic funding from the Welsh Government and an extra £2.5 million from the council tax.

There is uncertainty whether the Welsh Government, which has had to slash spending this year, will be able to fund the anticipated three per cent rise for local government, but Torfaen council number crunchers have worked on the basis it will receive a total of £177.578 million from Cardiff Bay next year and take £53.102 million in council tax.
Though that would give it a total budget of £230.68 millon – which is above the £223 million it had this year – it estimates its costs will be £234.921 million – leaving it with a £4.241 million shortfall on the basis it continues to provide services as it has done this year.
The council's anticipated costs include a four per cent increase for schools as the authority is prepared to fully meet pay rises for teachers, and the extra money for schools is above the 3.2 per cent increase planned for other services. But that will still leave schools having to find around £1.4 million in savings.
To meet that shortfall the report states the council is keeping all the figures under review, continuing with the savings it has already identified and looking for further savings.

Finance chief Nigel Aurelius said the council is also helped by it being on course for a £977,000 underspend this year and it is due to save £2.75 million this year through cuts and savings it identified in this year's budget process when it also began addressing the predicted shortfall from next year which has led to it identifying £5.2 million in savings, or how it can bring in extra revenue from new or increased charges.
That figure includes £1 million in savings to be made from the reablement service that supports adults who've been injured such as by falling at home, as well as smaller savings such as reducing the number of the council's top directors, by one, to save £145,000 a year.
Cllr Sue Morgan, the Labour cabinet member responsible for finance, said international pressures and inflation and "years of underfunding of public services" had piled pressure on councils across the UK and she said some, including in Wales, are now having to consider "swingeing cuts".
She said Torfaen is in a "favourable position" which provides a "helpful buffer" but it still has to prepare for a tighter financial situation due to the funding gap she said would have to be met through savings and increased revenue.

She said: "We've been able to hold council tax increases to the lowest in Wales for a number of years but we can't do so indefinitely this report is modelled on revenue raising assumptions that would narrow but not entirely close the gap at this stage.
"If we are to continue to offer the continuity and exceptional services, that we have always done, especially to our most vulnerable residents we have to make difficult decisions we have to ensure the resources needed to do the job are available."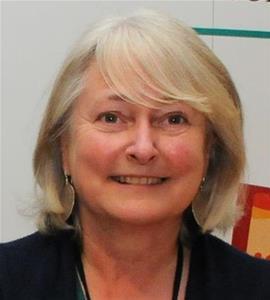 The report stated the Labour cabinet is "keen to keep council tax levels as low as possible" and said it had set the two of the lowest rises in the UK over the past two years.
When the cross party committee considered its recommendations, after Cllr Morgan and senior officers had left the chamber, independent member for Cwmbran St Dials Elizabeth Haynes said she wasn't prepared to endorse the full report.
She said: "I'm concerned the level of projected council tax is significantly higher than last year and I also understand there's some raft of redundancies, that also concerns me. Maybe a recommendation could be to look at some alternatives."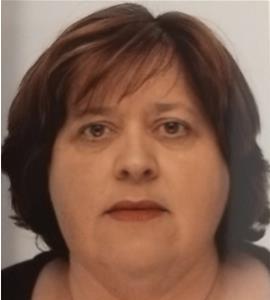 The committee clerk said it would be "difficult" to make a recommendation as the issues hadn't been raised with the cabinet member or officers so they hadn't had a chance to respond.
The UK Government is due to announce a spending review this month, the Welsh Government will set it intial budget in December and tell councils how much money they are likely to receive next year on December 20. Torfaen's cabinet will consider a budget report, with proposed savings, on January 16.