FA charge Cardiff City and Barnsley over post-match conflict
Owen Harries, 5 months ago
1 min

read
The Football Association (FA) have penalised both Cardiff City and Barnsley after players and coaches clashed after their Championship match on 2nd February.
The FA statement "alleged that both clubs failed to ensure their players and/or club officials conducted themselves in an orderly fashion and/or refrained from provocative behaviour".
After the final whistle, players and coaching staff from both sides conflicted.
Barnsley manager Poya Asbaghi was seen tugging on Bluebirds boss Steve Morrisons' jacket as they walked off the pitch.
This aggravated staff from both teams, which ended up causing a huddle of pushing, pulling and shoving.
Stewards tried to split up the struggle, which eventually led to more people getting involved.
Players then began to defend their managers, with Tommy Doyle amongst others getting stuck in.
In regards to the tunnel scrap, Cardiff boss Steve Morrison said:
"The assistant manager didn't like the fact that they lost.
"He didn't handle it very well.
"It was fine, he just picked the wrong person."
The match itself ended 1-0 to Cardiff, with a 71st minute goal from Uche Ikpeazu.
The striker replaced Max Watters, and ended up being the impact substitute they needed.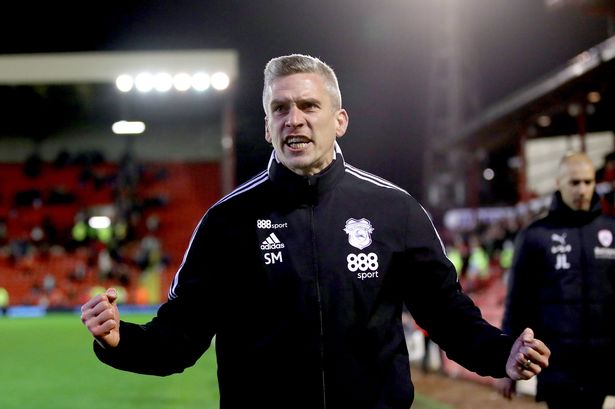 The Bluebirds now host Coventry on Wedneday, 9th February – having lost to Liverpool in the FA cup 4th round on Sunday.
They currently sit 20th in the Championship, 9 points from the relegation zone.
Related posts