Solskjaer Departs Manchester United – but his legacy remains
Owen Harries, 9 months ago
3 min

read
MANCHESTER UNITED have announced that club legend Ole Gunnar Solskjaer has left his role as manager after nearly three years at the club.
The decision comes after a disappointing 4-1 loss at Vicarage Road to Claudio Ranieri's Watford, a defeat that left the United side embarrassed at full time, with Solskjaer and his side approaching the away crowd with their hands in the air.
Solskjaer's job at United has been under intense scrutiny and pressure over the past few weeks, with a 5-0 loss to Liverpool at Old Trafford as well as a 2-0 defeat to Manchester City creating an increasing amount of doubt in Ole's long term potential, from both fans and pundits alike.
Ole took over at United as caretaker manager in December 2018, and saw his side beat Cardiff 5-1 at his first game at the helm. The following few months were special, with a standout night in Paris being a highlight of Solskjaer's managerial run at United – where they beat PSG 3-1.
Solskjaer then got the permanent role at United having earned the board's trust, and began his journey as Manchester United manager. In his two full seasons in charge, Ole's army finished the league in a respective third (2019/20) and second place (2020/21). Despite no trophies, he also led them to a Europa League final as well as four semi finals.
Despite a discouraging few weeks that led to his sacking, the work that Ole has done to rebuild the squad, construct new foundations and repair the souls of United fans through some incredible results and emotional games isn't to be forgotten, and the club insists that the last few weeks should not "obscure all the work he has done over the past three years to rebuild the foundations for long-term success."
In a very emotional interview held before he left Carrington for the last time, Ole runs through some of his highlights as United manager, rebuilding the squad, developing the academy and where the club must go from here – insisting that the "platform is there" for success.
The fanbase came together across social media on Sunday to celebrate Solskjaer and what he has done for the club, despite a rough few weeks. One fan even got the opportunity to give Solskjaer one last hug before he left for good.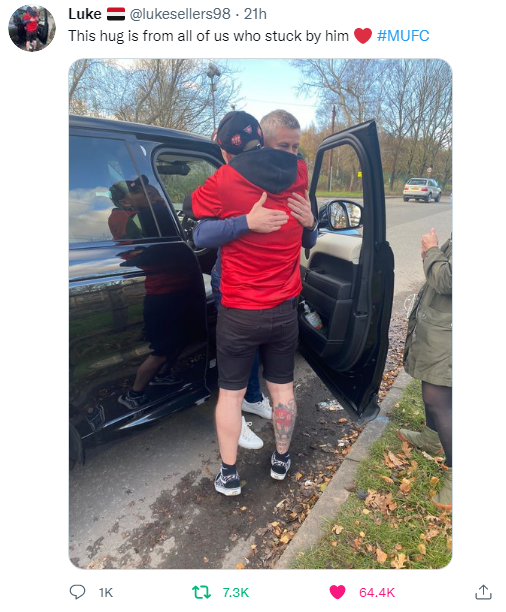 Michael Carrick, an assistant under Solskjaer as well as a former United player, will take the reins as interim manager until the Red Devils can find a permanent replacement.
Zinedine Zidane, Mauricio Pochettino, Erik ten Hag and Louis Enrique are all big names linked to the managerial role at Old Trafford – but it is unlikely to see one of these take charge until the summer at the minimum, due to their current jobs at their respective clubs.
Zidane is currently out of work, but struggles with the language barrier as well as reports that his wife does not want to live in Manchester. However, fans see him as the perfect replacement – having worked with United players Cristiano Ronaldo and Raphael Varane previously at Real Madrid where he won 3 Champions League and 2 La Liga titles amongst other trophies.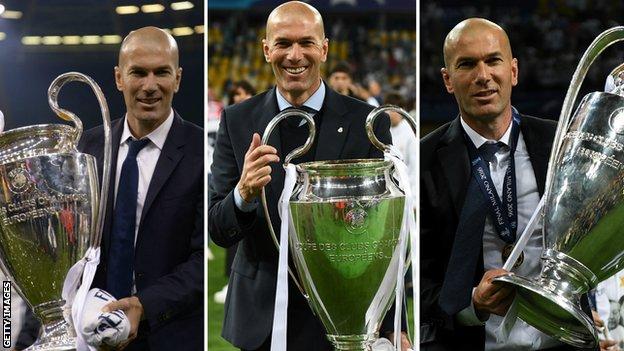 The Solskjaer Era is over at Manchester United, and we won't be hearing "And Solskjaer has won it!" – the future of the club is a job for another man.
Related posts