IN WHAT is a seminal moment for the British beer and pub industry, one of the world's biggest brewers, Heineken, has announced the launch of the nation's favourite alcohol free beer, Heineken 0.0, on draught, which will be rolled out to hundreds of pubs next year.
It will be the first alcohol free draught beer to sit alongside regular beer taps in any pub – allowing millions of Brits to enjoy a freshly poured pint of alcohol free beer.
The introduction of Heineken 0.0 Draught will give people even more choice and be crucial to normalising and accelerating the uptake of No and Low alcohol beer in the UK – something increasing numbers of people are exploring as drinking habits and attitudes toward drinking change.
It is expected that the launch will help to make ordering alcohol free beer more acceptable, accessible and even a 'cool' choice for consumers.
Getting up for the gym the morning after the night before will be easier than ever. No longer do consumers have to choose between a pint with mates or a much needed workout. With Heineken 0.0 Draught pub goers now have the choice to stay out late and get up fresh.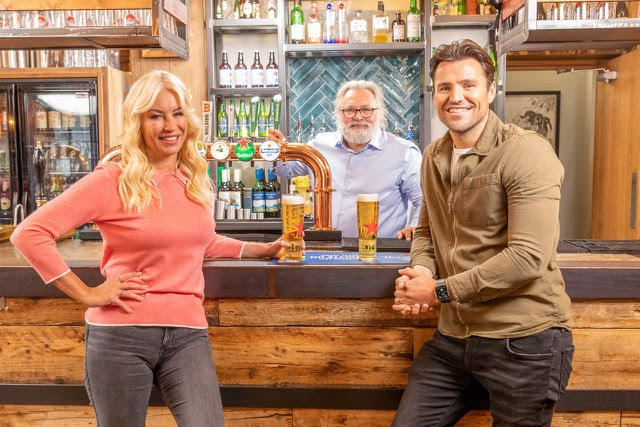 Heineken 0.0 Draught will be available in pubs in 2022 following a successful 12-week summer trial in a cohort of pubs across the Midlands and the North of England. Next year, Heineken 0.0 Draught will be rolled out across hundreds of pubs in the UK, and the company are determined that by 2025 there will be as many Heineken 0.0 Draught taps in British pubs and bars as there are Heineken Original taps.
A dazzling list of drinks industry experts, celebrity ambassadors and social commenters has been assembled to support the initial launch period, including 90s socialite turned 'dry curious' drinker Denise Van Outen and ex-Towie star turned TV presenter and fitness influencer Mark Wright.
Mark Wright came to our screens as the lads' lad. Since then we've followed him on his return to professional football and his ascendancy as a fitness influencer. For Mark, the introduction of Heineken 0.0 Draught makes balancing the pub and his fitness easier than ever as he doesn't have to compromise his morning workout with an evening pint.

Mark Wright commented: "Fair play to HEINEKEN. For me, the launch of Heineken 0.0 Draught is a game-changer because it gets rid of this outdated idea that to keep up with the lads on a night out you have to drink alcoholic beer. It's nonsense. It's cool to have a non-alcoholic beer. The fact that Heineken 0.0 Draught will be on the bar where everyone can see it means ordering it is no different to ordering anything else."
Denise Van Outen is the best landlady there never was. The much beloved presenter and former ladette has seen an absolute transformation of drinking culture in the UK since she grabbed the nation's attention in the '90s. Now a sober-curious mum, Denise is delighted to have the option of sipping a pint at the pub with pals without worrying about being tired for a jam packed tomorrow.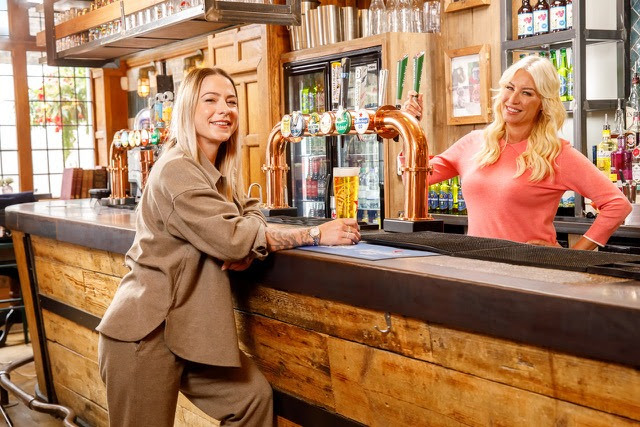 Denise Van Outen said: "I drink No and Low alcohol beer from time to time, as and when it suits. I know there are millions of other people out there just like me, people who lead busy lives, who have commitments and responsibilities, and it's great for us to have the choice. Even though we've come a long way over the past 30 years in terms of attitudes to alcohol, you still get the sense sometimes that when you order alcohol free you're going off menu that you're ordering something unusual. We need to get over that. Me and Eddie love going to the pub to meet our mates, and now we can still have a pint with or without the alcohol."
The development of the product has been a labour of love for the brewer. Since 2017 scores of beer experts from HEINEKEN innovation breweries in four countries have worked collaboratively under the stewardship of HEINEKEN Global Master Brewer Willem Van Waesberghe, to bring Heineken 0.0 Draught to market. To date, millions of pounds has been spent on the project with further investment set to be injected into the roll-out.
Willem Van Waesberghe, HEINEKEN Global Master Brewer commented: "Draught is the best way for me to enjoy a beer that I've brewed, you have the ritual of the pint being poured, the delicious anticipation of watching the bubbles rise and the inviting foam on top, all of this feeds into the taste. I'm incredibly proud of what we've achieved here. Once again we're leading the way when it comes to innovating and moving the beer category forward. Heineken 0.0 draught is going to play a big part in changing the way people drink.
"For me and my team, one of the primary areas of focus, as always, is taste. The draught beer tastes great, just like an original pint of Heineken – and it has all the sensory aspects beer drinkers look for – a bright white head, lively carbonation and the distinctive famous Heineken taste."
James Crampton, Corporate Affairs Director for Heineken UK, concludes: "Back in July at one of our five trial pubs, a barperson pulled the first ever pint of Heineken 0.0 Draught and handed it to a customer. The significance of that moment may or may not have dawned on them, but makes no bones about it – it was one small pull for a bartender, but a giant leap for pub-kind."