Our campaign for a Trade Union Recognition Agreement (TURA) with Cwm Environmental continues after the summer break. On Thursday 9th September Unison and GMB members supported by Socialist Party and Swansea Trades Council (to which our branch is affiliated) protested outside County Hall (see photos) calling on the council that wholly owns Cwm Environmental to give us a TURA. 
During the protest we didn't see a Plaid councillor but that is no surprise because they clearly think they can hide behind senior management and put their heads in the sand hoping the campaign fritters out and doesn't have political ramifications for them and the council they lead.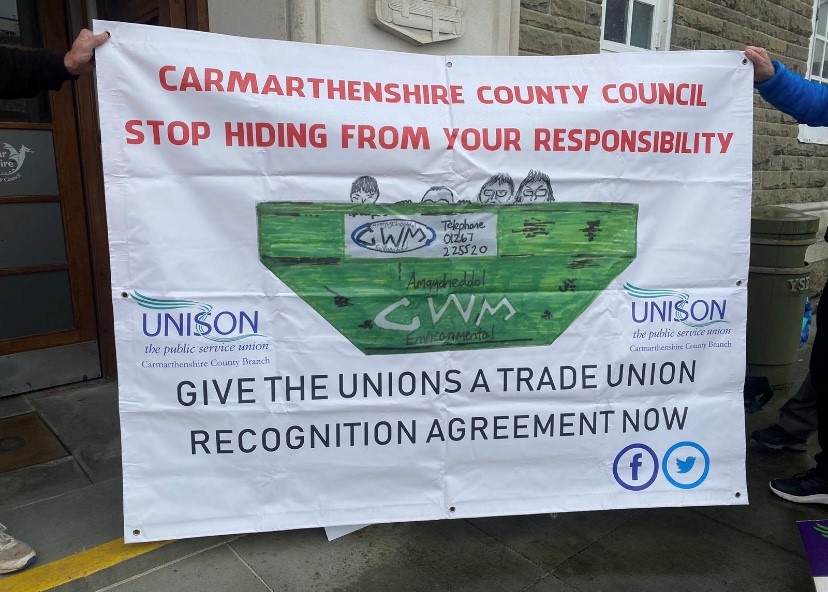 We have news for them the campaign will continue until we get a TURA and if we have anything to do with it there will be political consequences if they maintain what in effect is an anti-trade union stance. We have lobbied the council on many occasions campaigning against the council making cuts etc and often Plaid councillors sidle up to us making various commitments they don't keep and claiming to be left wing or that they don't want to make cuts but have no alternative.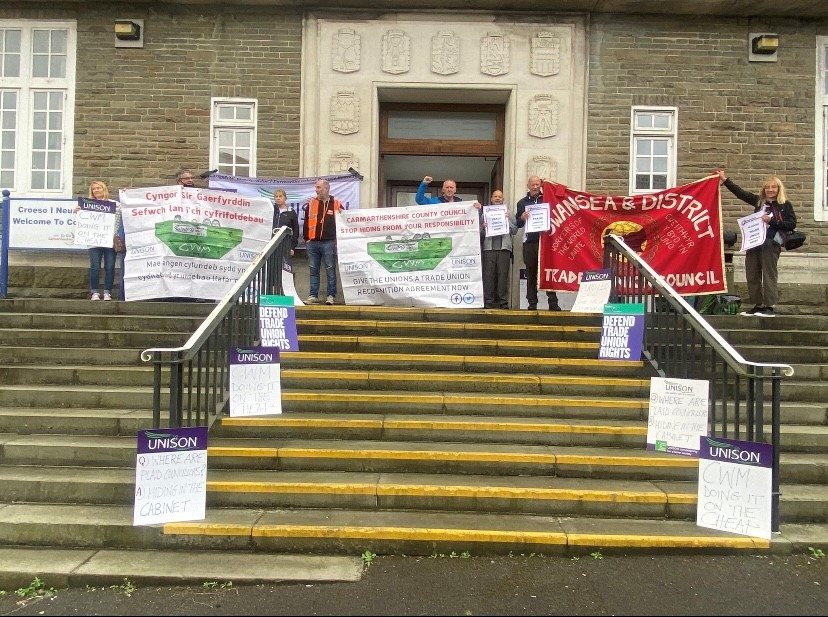 While we don't accept this position, they now have had the chance to demonstrate their credentials and reclaim some of their credibility by calling on their leaders to give us a TURA. We won't hold our breath, we will rely on our own strength and continue with our campaign that we know is putting pressure on the council and their company. We are not going away until they sign on the dotted line.
Mark Evans
Branch Secretary
Carmarthenshire County Council