CONTROVERSIAL plans to mine 95,000 tonnes of coal near Ammanford have been turned down by Carmarthenshire councillors.
The council's planning committee voted unanimously in support of a recommendation of refusal by officers, prompting applause from people in the gallery at County Hall, Carmarthen.
The committee heard there were 826 objections to the proposal and a small number of letters of support, including from clients of Bryn Bach Coal, whose application to extend its Glan Lash operation was submitted nearly four years ago.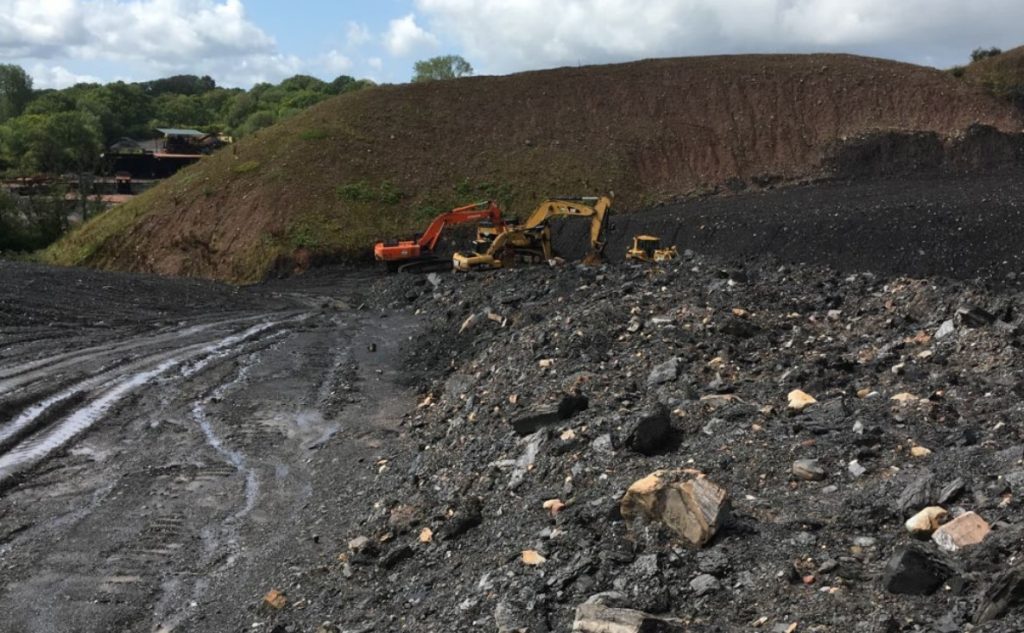 The proposed 10-hectare extension would have resulted in the loss of fields, hedgerows and a "wet woodland". However, a planning officer said only 6.5 hectares would actually be excavated – less than originally proposed – to a maximum depth of 52m.

According to the applicant, the excavated anthracite would be for industrial uses – mainly water filtration, plus brick colouring, and brushes for electric cars – but it wouldn't be burnt for energy. However, some of the coal would also be for companies involved in the steel industry, which could involve burning.
If approved, the 95,038 tonnes of coal would have been dug out over a period of just over six years, providing seven additional jobs to the four existing ones at the site's washery. A restoration plan was submitted featuring streams and a mix of habitats, and marshy grasslands and broad leaf trees – subject to an after care period of up to 10 years. Further areas of tree planting were also proposed.
Council planning officer Tom Boothroyd summarised a lengthy report which assessed the scheme against a Welsh Government coal policy statement and the country's overarching planning policy, among other things.
He said the refusal recommendation was due to insufficient information that the restoration would protect or enhance priority habitats – namely purple moor grassland and the wet woodland – which the council had a duty to protect.

Planning consultant Rob Chichester, speaking on behalf of Bryn Bach Coal, said his client had been extremely patient given that the application had been submitted in December 2019, and that it was "surprised and disappointed" to find out that the application was being brought before the committee on September 14. This, he said, was because Bryn Bach Coal's team was preparing a detailed response to the ecological and habitat concerns raised by the council, which would be ready in early October. Mr Chichester said the council was aware of this and claimed it had, in this way, reneged on an agreement. He urged the committee to defer a decision, adding that there would be an appeal should councillors turn the application down.
Planning specialist Magnus Gallie, of Friends of the Earth, spoke against the proposal, arguing that excavating the coal would cause carbon dioxide and methane emissions into the atmosphere. He said that alternative materials for the water filtration industry, such as sand and gravel, were less harmful. Mr Gallie also said there was nothing to stop Bryn Bach Coal selling its product to whoever it wanted, with little prospect of any legal agreement to prevent this.
Cllr Peter Cooper said people living in the area had endured opencast operations for too long. "I don't think it's right to take a step backwards," he said. "I don't think people should have to put up with this again. We have moved on."
Cllr Gareth Thomas said the planning report was very balanced and that he had come to the meeting with an open mind. His concern was that, in his view, "nothing grows" on restored mine sites. "History shows that the land never comes back to what it was, unfortunately."