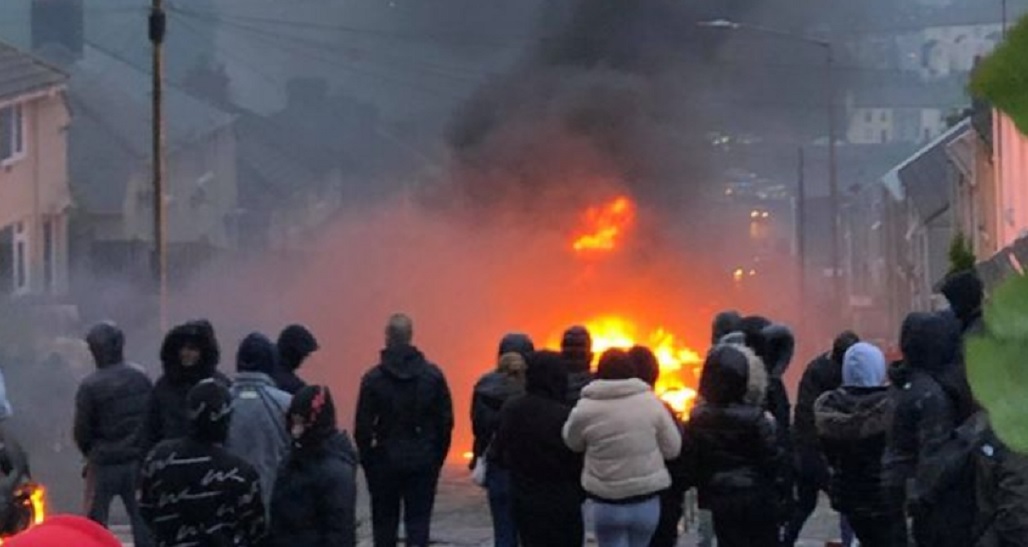 THERE have been 'disturbing scenes' from Mayhill, Swansea tonight, with cars being set alight and police being chased off by crowds of 'yobs' hurling bricks and stones.
Houses have been damaged, and some people injured, following what is being described as a 'riot on the streets of Swansea'
Tom Giffard MS has called the scenes "disturbing" as officers said the public are "requested to disperse and leave the area".
Swansea's leader called it "absolutely disgusting behaviour by yobs".
"This is completely unacceptable and inexcusable behaviour," he said on Twitter.
"Our thoughts are with the residents who have had to put up with this utterly despicable behaviour in our community."
One local resident, who did not want to be named, told the BBC the disturbance "all started with some fireworks at around 7.30pm".
"Police initially turned up and got out of the van to try to stop what was happening," he said.
"But they got pelted with rocks and then they got back in the van and left.
"We were trapped in the house with two young kids. They were really scared so I put them at the back of the house.
Photos from the scene show a wreckage of a burnt out car on Waun Wen Road.
Facebook footage seen by Herald.Wales shows the dramatic scenes when a car is started up and left to freewheel down the hill with its doors and boot open as a driver jumps out of the moving vehicle. The car then gathers momentum as people film before hitting a row of bollards.
South Wales Police have just issued a statement. It says: "A number of our officers are at the scene of large-scale disorder in the Mayhill area of Swansea.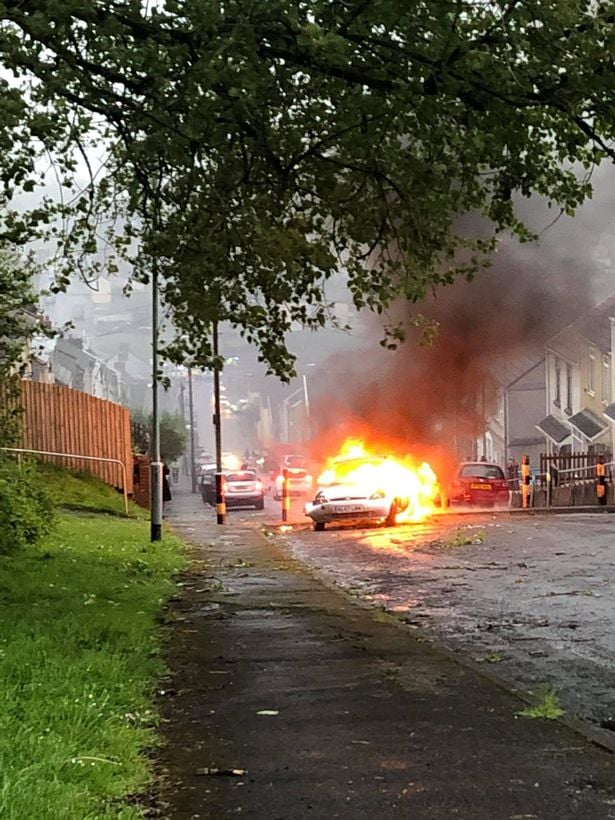 "Residents are urged to stay indoors while the matter is brought to a safe conclusion."
Superintendent Tim Morgan said: "What is believed to have started as a vigil to a recently-deceased local resident has escalated into violence, criminal damage, and a wanton disregard for public safety.
"We have a number of officers at the scene working to de-escalate the situation as quickly as possible and allow other emergency service colleagues to attend to calls in the area.
"The incident is still ongoing, and we urge anyone involved to leave the scene immediately.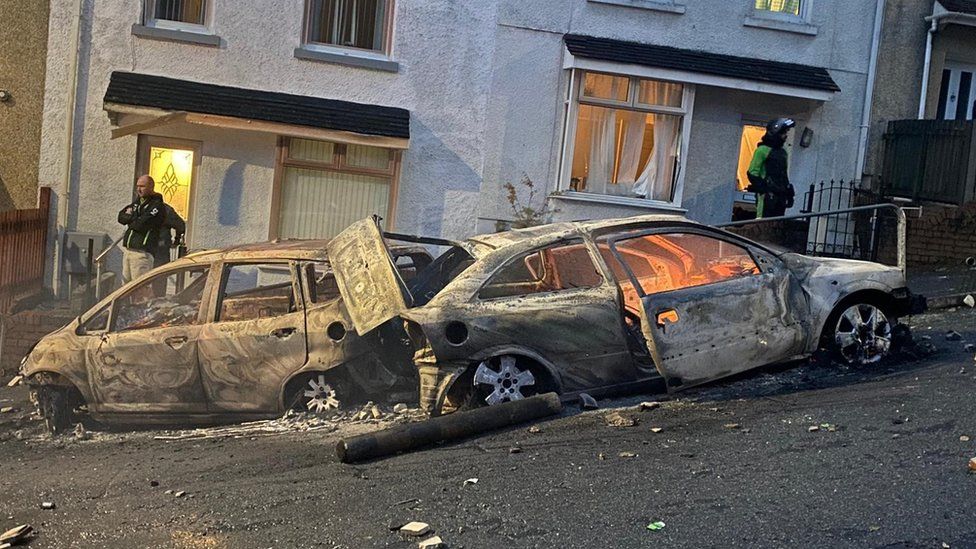 "Those involved can expect to face robust action. Post-incident investigations will also aim to identify all those concerned.
"In the meantime, we urge local residents to stay indoors while the matter is brought to a safe conclusion."
The force statement adds: "Anyone with any information, photographs or video footage is asked to contact us via the following channels:
Online at: https://bit.ly/SWPProvideInfo
Send us a private message on Facebook/Twitter
Via email: PublicServiceCentre@south-wales.police.uk
Phone: 101
"Please quote incident 992 of May 20."
Related posts