Award-winning artist Roger O'Reilly has spent five years illustrating 350 lighthouses from across the UK and Ireland.
Lighthouses capture the imagination in a way that few other structures do. These iconic buildings evoke a keen sense of the romance and adventure of life at sea and a reassuringly benevolent presence when illuminated at night.
For sailors, they are a welcome first sight of safe harbour, while during daylight hours, they act as markers, beacons, and in the case of yacht races, destinations in themselves.
Beyond sailing, lighthouses have reportedly won a royal seal of approval – HRH Princess Anne is said to be fascinated by them and has visited almost every example on the British coast.
She is the patron of the Northern Lighthouse Board, the General Lighthouse Authority for Scotland and the Isle of Man and explained on the BBC's One Show "A lot of people think Bell Rock (Arbroath) is the best, I think Skerryvore (Isle of Tiree) is the most beautiful lighthouse."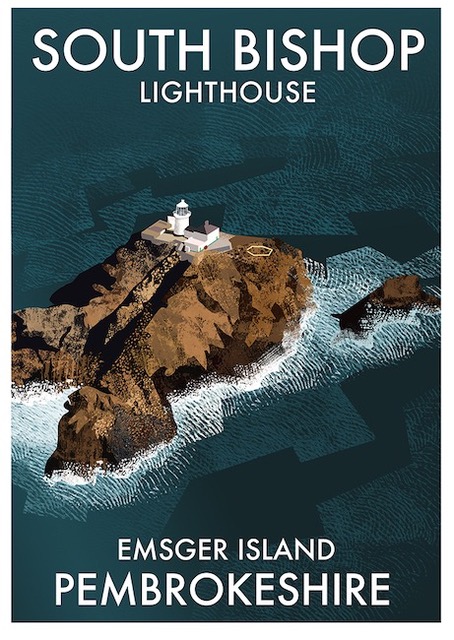 Now artist and author Roger O'Reilly has created a unique set of illustrated prints of the Lighthouses of Britain. Each artwork is a unique composition based on the artist's own drawings and sketches, lovingly created after travelling from county to county.
All the Scottish lighthouses are included, including Bell Rock and Eilean Mór, both recognised as some of the most important lighthouses in the UK.
The illustrations are now available to buy from Lighthouse Editions (LighthouseEditions.com) and will be the subject of a beautiful book of prints and stories which will go on sale in 2024.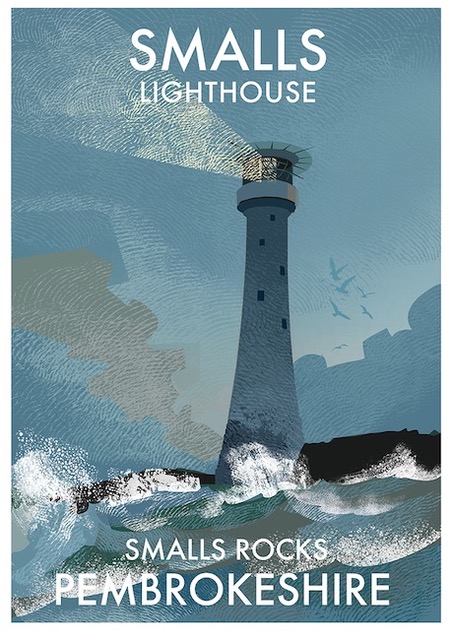 Inspired by the travel posters of the 30s and 40s, the collection includes iconic and historical lighthouses from across Britain, from those we are familiar with from the Shipping Forecast to the more obscure structures that dot myriad harbours and estuaries.
There are lighthouses with historical significance and amazing design, those that tell stories of pirates and wreckers, ones you can stay in and ones with unexplained ghost stories.
Roger explains how his love of the lighthouse began, "I grew up near the mouth of the River Boyne, on Ireland's East Coast. A few minutes from my door were three unusual estuarine lighthouses perched among the sand dunes.
"Drogheda North, East and West lights were truncated structures that stood like daleks on stilts, gazing forlornly out to sea and only coming to life as the dusk crept in. I didn't realise it at the time, but they imprinted in me a deep-seated love of lighthouses and all that they represent."
In 2017 Roger began illustrating the lighthouses around Ireland's South Coast. This quickly grew into a collection that culminated in an award-winning book, Lighthouses of Ireland, (Irish Book of the Year, 2018, now in its fifth print run).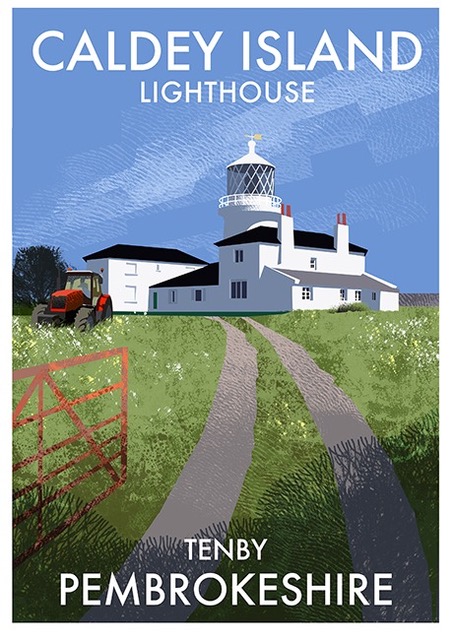 The Lighthouses of Britain project started with a holiday in Cornwall, not too far from Lizard Point Lighthouse and as his sketchbook filled with studies of harbours and lights on the Cornish and Devon coasts a new idea emerged.
Before long he was pouring over maps of Somerset and South Wales. His collection of illustrations now runs to over 350 lighthouses and is still a work in progress.

There are also over 100 smaller lights which provide navigation to our estuaries, harbour approaches and rivers, while a selection of best loved decommissioned lighthouses are also included.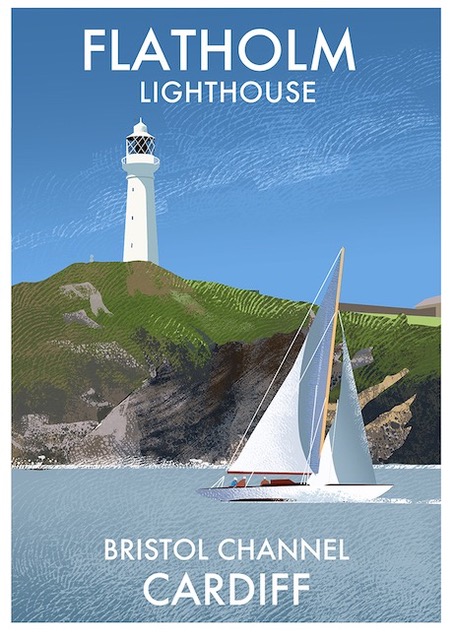 Did you know?
· There are over 300 lighthouses around Britain's shores from rock stations to harbour and breakwater lights.
· The tallest lighthouse is Skerryvore off Scotland's west coast which soars to a height of over 40 metres.
· The smallest is Berry Head in Devon which stands at a mere 5 meters tall.
· The most southerly lighthouse on mainland Britain is Lizard Point in Cornwall.
· The world's oldest existing lighthouse is considered to be the Tower of Hercules, a UNESCO World Heritage Site that marks the entrance of Spain's La Coruña harbour. The lighthouse, which was erected in the first century, is still operational.
· The oldest operating lighthouse in the UK and Ireland is Hook Head Lighthouse on Ireland's Wexford coast. The lighthouse has been in continuous use since the 13th century.
· Bell Rock off the coast of Arbroath in Scotland is the oldest sea washed lighthouse in the world and the oldest operating lighthouse in Britain.
· At almost two thousand years old, Pharos Dover in the grounds of Dover castle is the British isle's oldest lighthouse building, dating back to 45AD.
· Fascinating Fact: There is a lighthouse right in the centre of London! Located at Trinity Buoy Wharf where the River Thames and the River Lee meet, the lighthouse, built in 1864, was originally used as a testing venue for new types of lamps and lighthouse technology. The lighthouse is now home to Longplayer, a continuous 1,000-year long piece of music. Initially switched on for the millennium celebrations, the music will run uninterrupted until midnight on the 31st December, 2999.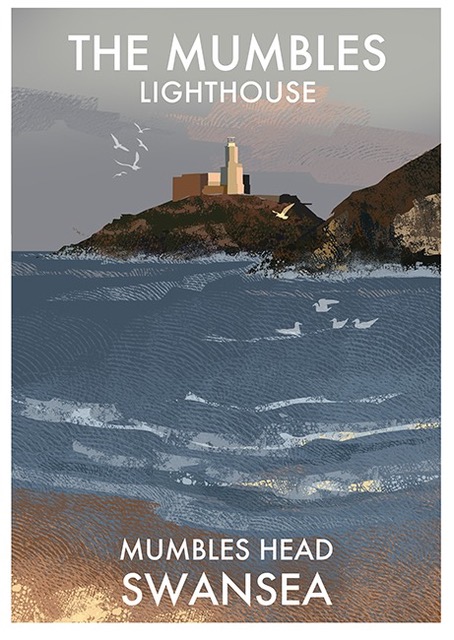 Lighthouse Edition prints are available in four formats; unframed in A4 and A3 and framed in A4 and A3. The artwork is printed on 250gsm stock with archival inks which produces a beautiful colour saturated imprint. All the prints are signed by the artist.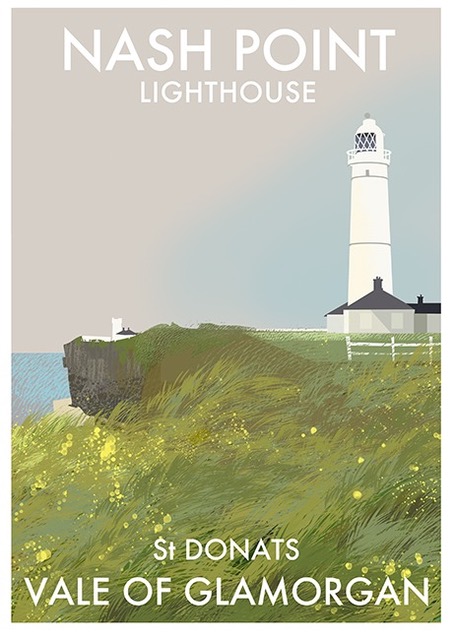 Prices: £30 for an unframed A4 print, £40 for an unframed A3 print, £55 for a framed A4 and £75 for a framed A3 print.
For further information or orders contact browse the collection at lighthouseeditions.com or email [email protected]
For further press enquiries, images or interview requests please contact Pandora George [email protected] or 07729469220