He's been hailed as one of the most visionary young designers who is currently taking the international fashion world by storm.
And this Spring, Paolo Carzana turned to Fishguard's Melin Tregwynt for his latest inspiration.
The designer used their vintage rose fabrics for his debut catwalk show at London Fashion Show which was staged at Old Selfridges Hotel last month.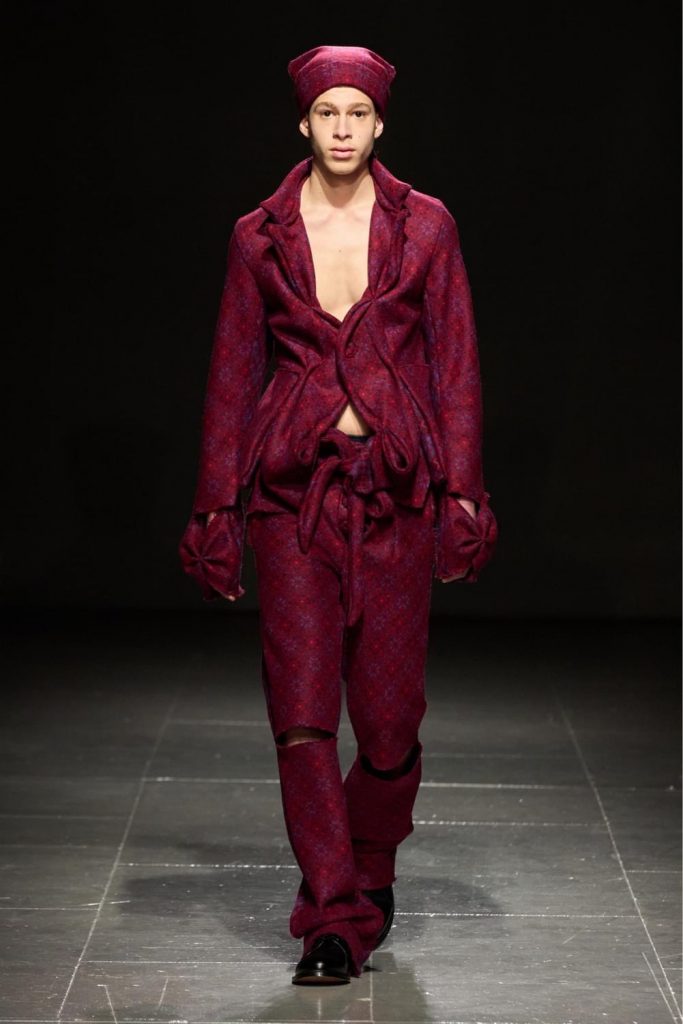 "We were absolutely thrilled to see Paolo using our fabrics as he's continued using them throughout his career since graduating from university," commented a Melin Tregwynt spokesperson.
"And now we can't wait to see more of his creations strutting down the catwalk."
When Carzana launched his first designs from his studio in Cardiff, the fashion world began taking note of the young visionary and his highly original take on high fashion.

"I wanted to do things that have a delicate and fragile relation to the body," he told Vogue following his graduation in 2020.
"It's the idea that there's an alternative way to do things, and an alternative world to exist in against the rise of fake, false, curated online reality and purposeless actions. Even though the country and the world is divided, I wanted to show that we, who share the same beliefs, can be the antidote."
Carzana's garments are hand-sewn exclusively with materials which he has carefully sourced and dyed with natural pigments.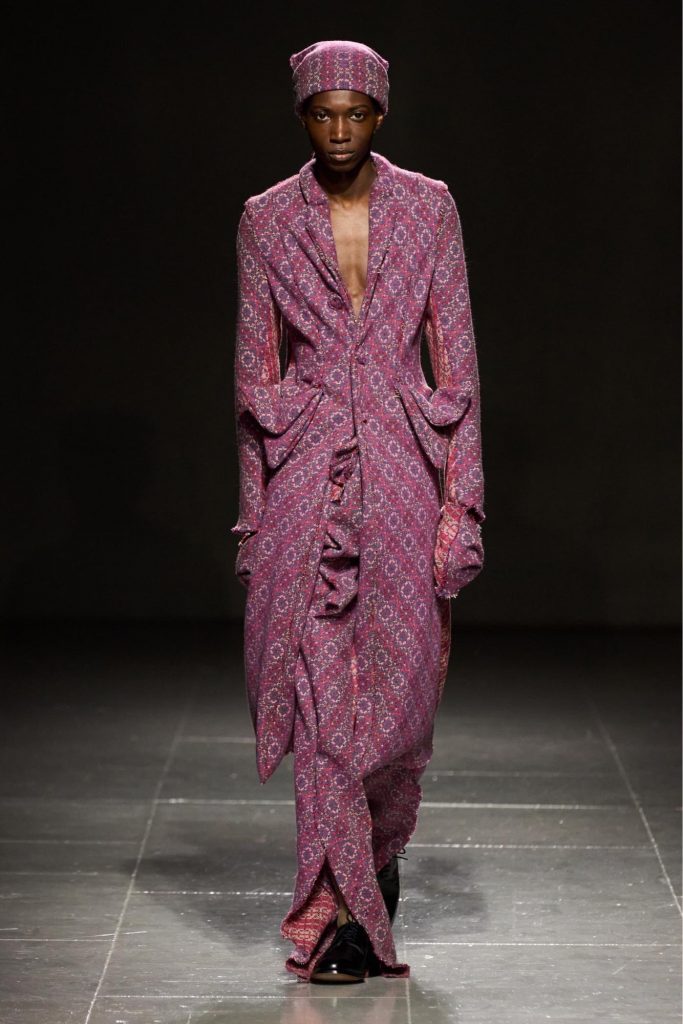 His works have already drawn comparison to fashion design gurus including Alexander McQueen and John Galliano.
Paolo graduated from Westminster University with a BA in 2018 and, after winning an MA scholarship to Central Saint Martins from Kering and the BFC on the strength of his 'quietly messianic dedication to inventing sustainable practices', he graduated in 2020.
This is the second time that Melin Tregwynt has made top designer headlines in 2023. Last month the historic woolen mill was used as the backdrop for Audi's latest fashion shoot for the new Audi Q3 S line 35 TSFI.