THE best Christmas party is about to hit Pembrokeshire! Prepare to rock to the tunes of "This Is Queen," the renowned UK Queen tribute act, as they take over the Hangar, the newest pop-up industrial event space in Pembrokeshire. It's time to dust off those party clothes and gather your crew for an unforgettable festive kickoff.
Since 2011, "This Is Queen" has been setting stages ablaze with their authentic and electrifying Queen tribute performances at festivals, functions, and shows. Their dedication to detail is unmatched, with genuine costumes, equipment, and captivating 3-part harmonies. From Brian's guitar solos to Freddie's iconic interactions with the crowd, this promises to be a night that'll leave you awestruck.
The Hangar's doors will open at 7pm to a tantalising array of on-site street food that'll keep your taste buds dancing alongside your feet. The fully stocked bar ensures you'll be sipping on your favourite drinks while grooving to the music.
So mark your calendars for a night of pure Queen magic. Tickets are available for £15.00, and group seating can be arranged upon request. Secure your spot now by visiting this link and make sure you don't miss out on what's sure to be the most talked-about Christmas party of the year. Let's rock!
Christmas party group seatting available upon request!
TICKETS: https://tinyurl.com/5n68nz45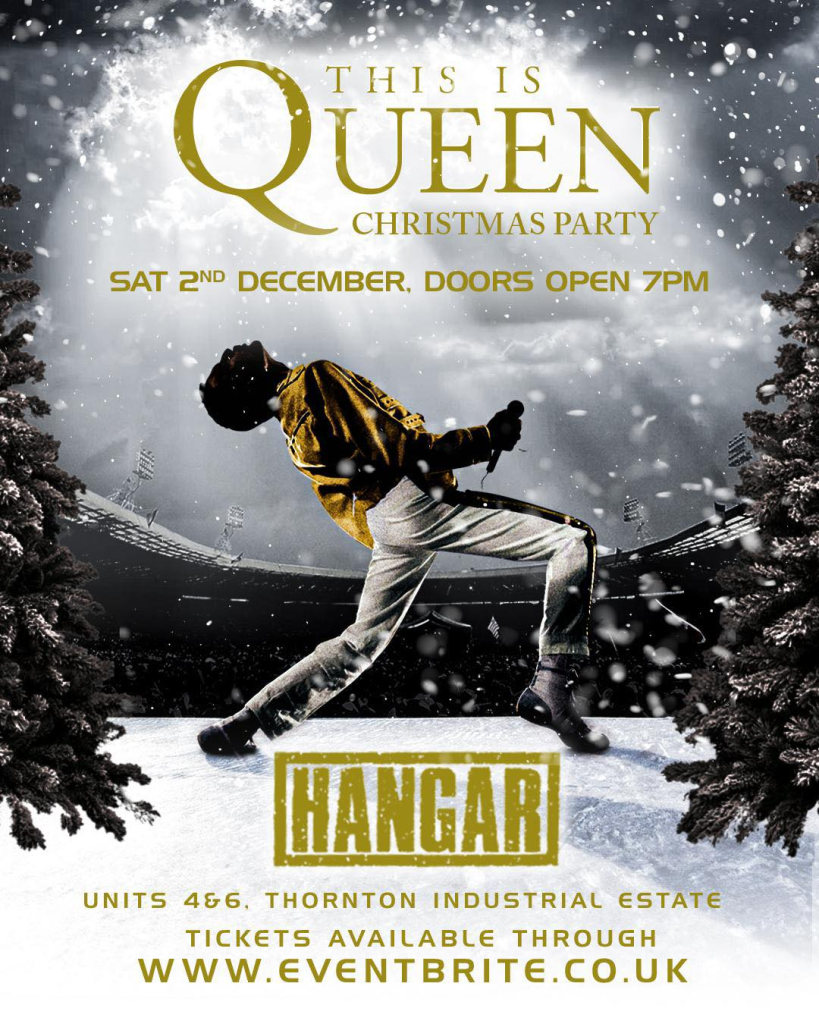 To find out more about Milford Haven's news event space click this link: https://www.herald.wales/uncategorised/exclusive-video-milford-hhhavens-ultimate-new-event-space-hangar-is-launching-this-september/