PERFORMING a Shakespeare play in Stratford-Upon-Avon, for the Royal Shakespeare Company has to be top of most actor's bucket lists.
And now a group of performers from Vision Theatre Company, based in Haverfordwest, can cross that off their list – because last weekend they did exactly that.
The cast of Vision Theatre Company's acclaimed production of Much Ado About Nothing last year applied to take the show to the RSC's summer festival this year – and their application was accepted.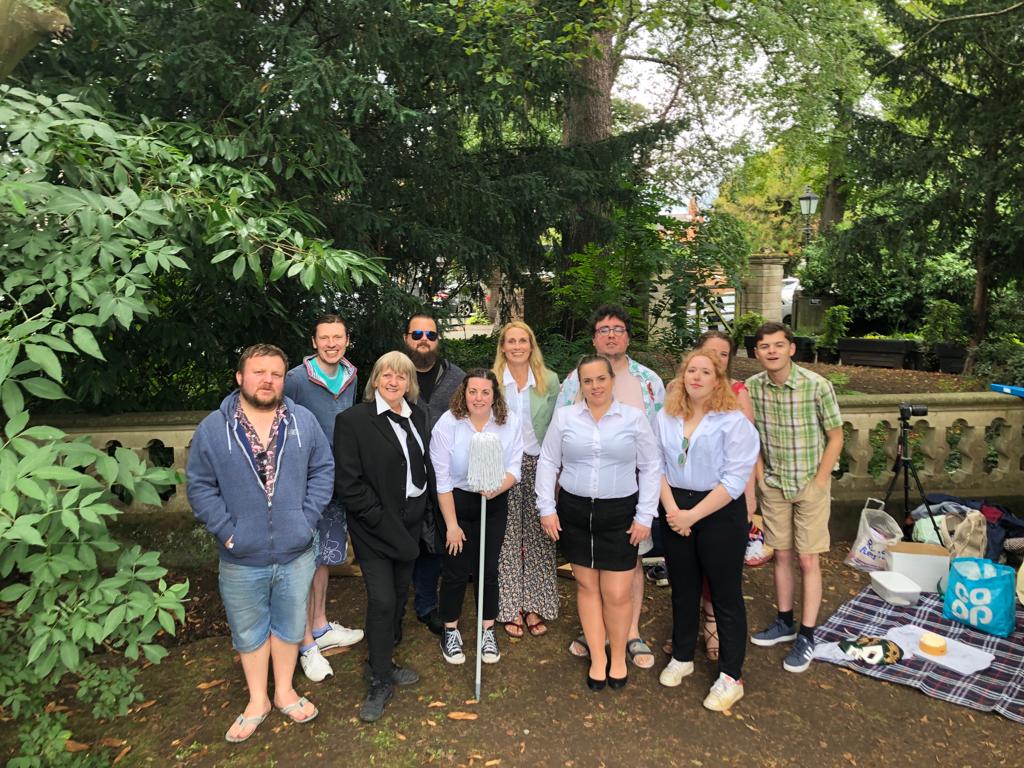 With both the company reconfigured, due to cast availability, and the script condensed – the actors were restricted to performing the show in just 90 minutes- they made the three-and-a half hour trip to Warwickshire last Sunday afternoon (August 6) where they delighted
audiences at The Dell – the RSC's outdoor space.

VTC's Much Ado used the traditional text but transported the action to the seedy Hotel Messina – somewhere close to ITV's hit comedy Benidorm. The show was very well received, with an audience of 184 watching the action.
The show featured the acting talents of: Kate Ashley; Sarah Hancock; Katie Hughes; Alex Jukes; Gethin Morris; Becci Rees; Owain Roach; Kat Steed; Erin Thomas; Tom Wears, with director Arron Evans as a last minute substitution, performing with script-in-hand.
"With a newly-edited 90-minute script and less than 14 hours rehearsal it was a whirlwind process to recapture the essence of our original production and develop something brand new as we tackled performing in an open air theatre – another first for Vision Theatre
Company – that we only got to see an hour before we performed", said Arron.
"The process was a fully collaborative effort and a masterclass in teamwork to develop a final product that saw us draw in a crowd of 184 in the unpredictable British summer weather."