A CALL for the costs involved in Haverfordwest's planned 'signature' bridge will be heard at the October 12 meeting of the county council.
In a submitted question, Councillor Alan Dennison will ask: "Can the Deputy Leader [Cllr Paul Miller] confirm the total costing for the proposed footbridge from the Argos side of the riverside to the Ocky White?"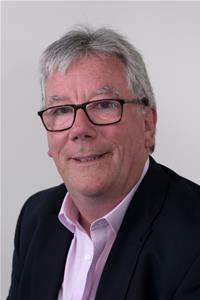 Haverfordwest's proposed 'signature' bridge was recommend to be approved by planners earlier this week, but the application was deferred as there were not enough members of the planning committee present.
The application by Pembrokeshire County Council to demolish the existing footbridge between Riverside and Western Quayside, replacing it with the new bridge is now expected to be heard at the November planning committee meeting.

The scheme, in the county town's conservation area, also includes public realm reconfiguration and enhancement; and repair, renewal and refurbishment of the former Cleddau Foundry building.
The application for a 'signature bridge' as the central feature of a 'Cultural Corridor' is part of the 'Heart of Pembrokeshire' levelling-up regeneration project in the town.
The design of the new bridge has previously been labelled an 'Instagrammable' bridge by Councillor Rhys Jordan during a discussion on costs.
Cllr Dennison's question will be heard at full council on October 12.