PLANS for a community hub and associated works, part of the second phase of Pembroke's South Quay Regeneration Scheme, are now likely to be considered by planners next month after not enough councillors were present.
Members of Pembrokeshire County Council's planning committee, at their October meeting, were recommended to approve an application by the local authority for a community hub with associated infrastructure works at the Grade II-listed 7 Northgate Street.
It was due to be considered by county planners as one of the later items of a lengthy agenda.
However, the application, along with two other items, fell foul of a lack of committee members present.

The meeting, which had been running for nearly six hours by this point may not be in quorate, members heard after some had earlier left.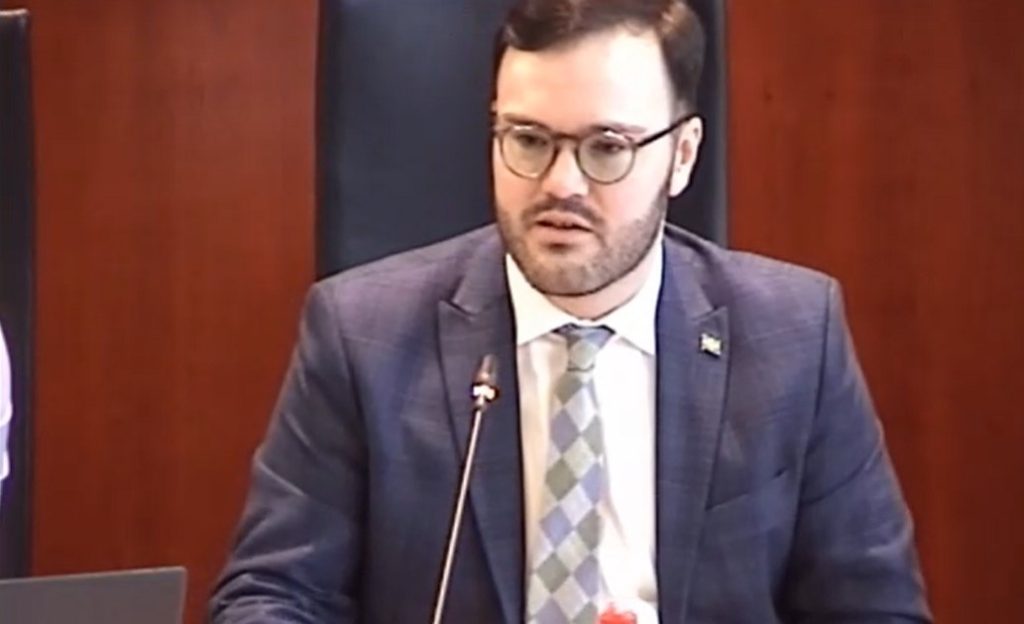 Chair of the planning committee Cllr Jacob Williams paused the meeting to establish whether it was still in quorate.
After a 10-minute break, to establish whether a committee member expected to arrive late would be able to make up the numbers, it was found it was still not in quorate.
Cllr Williams apologised to public speakers for the last three agenda items, saying it was hoped they would either be discussed at the November planning committee, or potentially at a special meeting.

"The decision unfortunately is we will have to defer these remaining items on the agenda to the November meeting; I'm sorry to the remaining public speakers who have sat and waited all day, it's a rotten situation."
Led by Pembrokeshire County Council, the South Quay project, by Pembroke Castle, centres on the rebuild of formerly derelict properties on Castle Terrace to create a new public visitor centre, library and café.
The proposal includes the refurbishment of No 7; demolition of the existing public toilets; construction of a four-storey 'L-shape' extension building, a three-storey frontage to South Quay and the extension of a public space and reconfiguration within the car park.
Pembroke Town Council, Pembroke Castle Trust, Pembroke and Monkton Local History Society, and local resident Richard Naylor have all objected to the proposal, saying it would be an overdevelopment of the conservation area which would not preserve its character, and would tower over neighbouring buildings such as the nearby Royal George hotel.

The Trustees of Pembroke Castle and The Pembroke Civic Trust have also echoed the comments and concerns of the town council.
A report for planners suggested minor amendments to existing plans, requesting delegated authority for the Head of Planning to determine the application following receipt of satisfactory details.