THE LEADER of Swansea Council said nearly three-quarters of Labour's 96 policy commitments have been completed since it was re-elected to run the authority, but he was challenged about new cycle paths and funding for the proposed Skyline attraction at Kilvey Hill.
Cllr Rob Stewart was also asked about an international sports science village, and what measures the council was taking ahead of an expected rise in refugee numbers.
Speaking at a meeting of full council, Cllr Stewart said 71% of his administration's commitments have been completed since the May 2022 election, with just under a quarter were on track, leaving six commitments delayed.
Some completed commitments refer to spending in broad areas such as education, which all councils deliver, although in Swansea Labour's case figures are attached – for example £1 billion to fund schools, the council's education department and new school builds over the five-year election term.

Other completed commitments refer to projects which are under way but not finished, such as ongoing work to build a community sports barn at Cefn Hengoed Community School, Bonymaen, and the £40 million-plus office development at the former Oceana nightclub site on The Kingsway.
Cllr Stewart rattled through a dozen of his commitment highlights – the freezing of school meal prices, a £6.5 million investment in play areas, and the roll-out of new neighbourhood cleaning teams among them.
Unable to resist a reference to the Conservative Government's decision to scrap the Birmingham to Manchester leg of the HS2 project, he said: "We have not cancelled a single big scheme – everything we promised we are actually delivering."
Joint deputy leader, Cllr David Hopkins, praised Cllr Stewart's "stewardship, leadership and project management skills".

Liberal Democrat councillor Peter Black even congratulated Labour on making "a lot of progress" before asking when and where free public wi-fi would be rolled out, as has been pledged, and whether the council had given any money towards the private sector Skyline project.
Cllr Stewart said the council had offered financial support for Skyline but that arrangements had been put in place to ensure it was fully repaid. "We have not provided them with a grant or loan at this time, but the principle (of doing so) has been established," he said.
On the wi-fi roll-out, the Swansea Labour leader said this would be done "over the next year or so over a number of communities" so that no areas were left without a high-speed connection. He added that other organisations were involved in this work.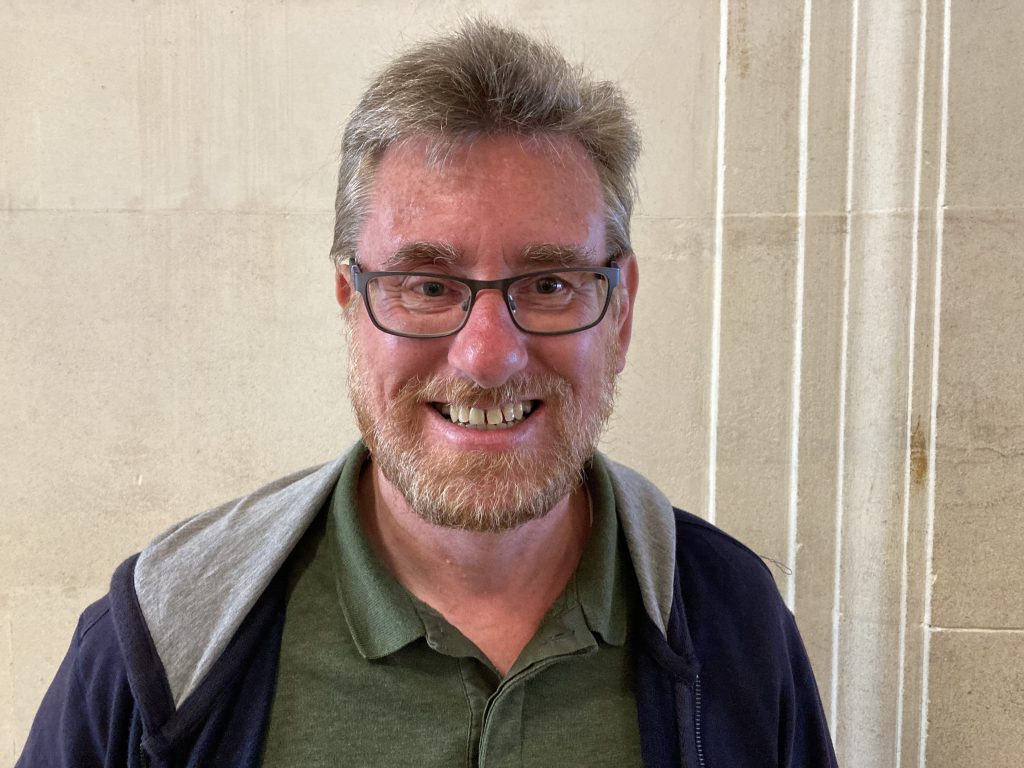 Cllr Black claimed that asylum seekers who had been given refugee status had less time to find accommodation than previously and wondered if this would affect housing waiting lists in Swansea.

In response, Cllr Andrea Lewis, whose cabinet brief includes housing, said the council was expecting around 200 housing applications by refugees between now and the end of the year, whereas it would normally be around 50. The Home Office is speeding up decisions on asylum seekers, who get 28 days to move on after their claim is decided, and has also changed the starting point of the 28-day period, which some charities claim effectively give new refugees as little as seven days to find somewhere to live.
"It will inevitably impact us, as it will all 22 local authorities (in Wales)," said Cllr Lewis.
Independents@Swansea councillor Wendy Fitzgerald, noted that around 300 trees, not including trees whips, had been planted in Swansea in 2022-23 and asked whether a record was kept of trees that were cut down due to diseases such as ash dieback.
Cllr Fitzgerald also said that while she "ran with" some new cycle and pedestrian paths, she urged a halt on others which negatively impacted residents' lives.
Cllr Stewart advised her to contact the Welsh and UK governments about their focus on active travel schemes, as they are known, but pointed out that the UK wouldn't meet its climate change targets unless people drove less. He added that the council did keep a record of trees that it felled on its land.
Cllr Stuart Rice, who represents the Uplands Party, asked if a proposed international sports science village – a project involving Swansea University among others – referred to St Helen's rugby and cricket ground, which has not hosted first-class cricket since before the Covid pandemic due to concerns about its condition.
Cllr Stewart said the sports science village could include the redevelopment of St Helen's so that it could host more sporting events. "There is no suggestion of St Helen's being bulldozed or being turned into flats or other developments," he said. The proposed sports science village could also lead to upgrades of council and university facilities further west of St Helen's, for example those off Sketty Lane.
Examples of policy commitments which have experienced delays include the ongoing restoration of the Palace Theatre and plans for new promenade lighting between West Cross and Brynmill, although work has just started on the lighting.