UKRAINIANS celebrated their nation's independence day in bittersweet fashion for the second year in a row in Swansea.
There were speeches, dancing, singing and food at Castle Square on August 24, with council leader Rob Stewart offering his unequivocal support. "You are welcome for as long as you need to be here," said Cllr Stewart. "We will continue to support you in any way that we can."
There are understood to be around 600 displaced Ukrainians in the Swansea area – a tiny fraction of the millions who have fled their country since Russia's invasion on February 24, 2022.
Anastasiia Kreminska, of Kyiv, said she worked as an investigator at Ukraine's Ministry of Internal Affairs and was then self-employed before she left the country with her sister and nephew. They were put up in a hotel in Llandindrod Wells before moving to Swansea a year ago.

Anastasiia lives with a sponsor family in Bishopston, Gower, while her sister – who took part in the dancing – and nephew are with a sponsor in Fforestfach.
Anastasiia said she started work as a cleaner in February this year, and that she felt her English was not quite good enough to open doors for other work.
The 31-year-old said she had dreamed of visiting the UK but never expected it to happen under such circumstances. Asked if she would return to Ukraine if it was safe, or stay in the UK, she replied immediately: "I would go back."
Asked when she thought the war against Russia might be over, she said: "I think it's not very soon."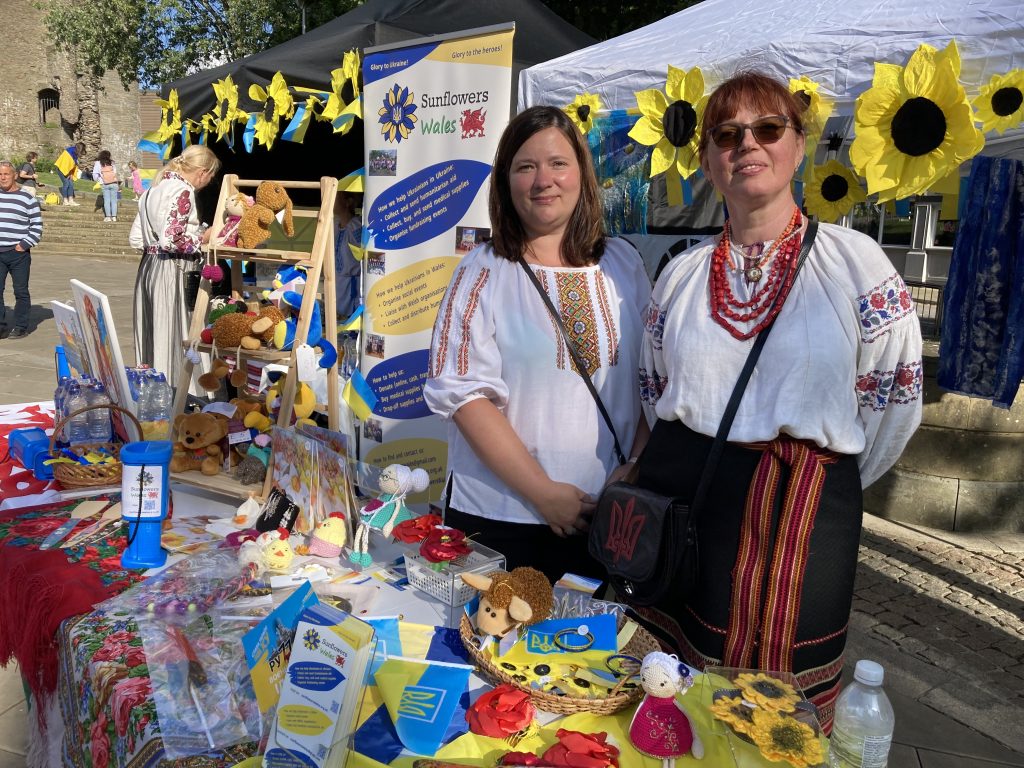 Roman Kabaniachyi began working as barrister in Ukraine in 2003 and has lived in Swansea, and now Port Talbot, for a year. He said he and some Ukrainian friends have set up a community interest company to do construction and renovation work. It's aimed at Ukrainians in Wales with a trade but whose English is a barrier to wider employment opportunities.
Roman, 43, said he had fought "a little bit" before leaving Ukraine – his wife is also here – and that he knew people who had died in combat. He said people were tired in Ukraine, and that he hoped the war would end soon – but he wasn't too optimistic. "At least one more year," he said.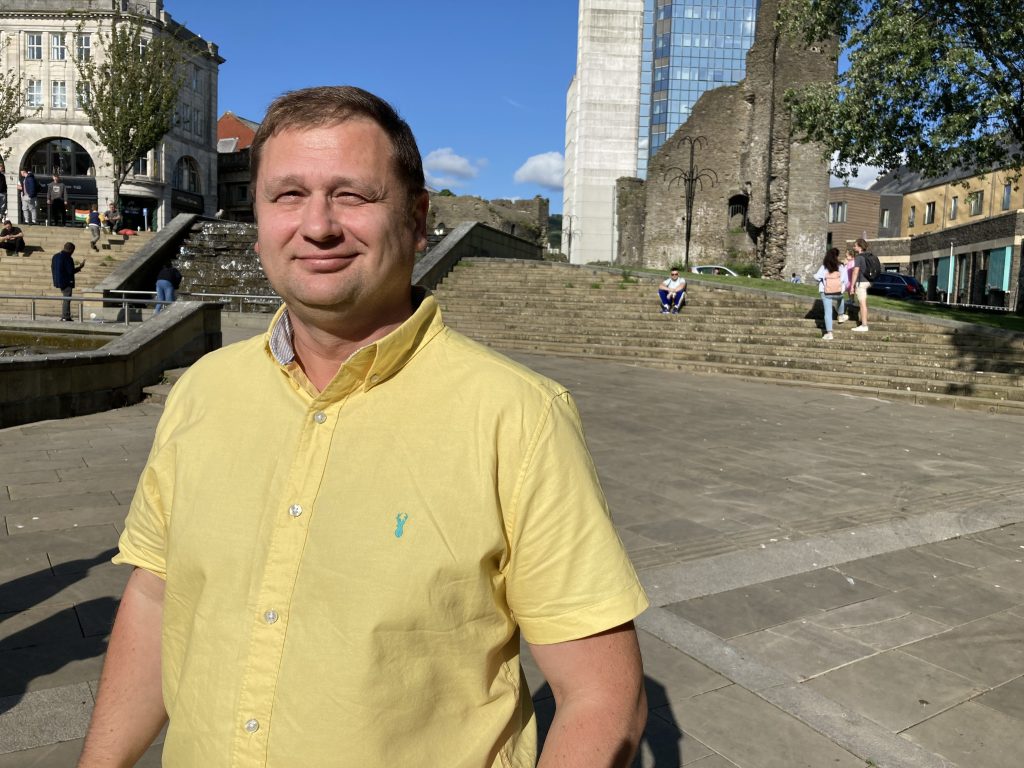 Olena Makhno, of Kharkiv, in the east of Ukraine, said she took shelter in a village in the safer west of the country for two months before leaving. She now lives in Swansea with her 12-year-old and five-year-old sons, who attend school.
Olena said she used to work as a sales assistant for her husband's small business, and that he was still working in Ukraine while also a humanitarian volunteer. Would she return if Ukraine was a safe place to be? "Definitely, because my husband is still safe and he is waiting for me," said the 38-year-old.

Asked about the general mood of the Ukraine population, she said: "People are tired. We lose our health because of the stress of war."
She believed Ukraine didn't have a choice but to keep fighting. "If we take a compromise Russia will return again soon," she said.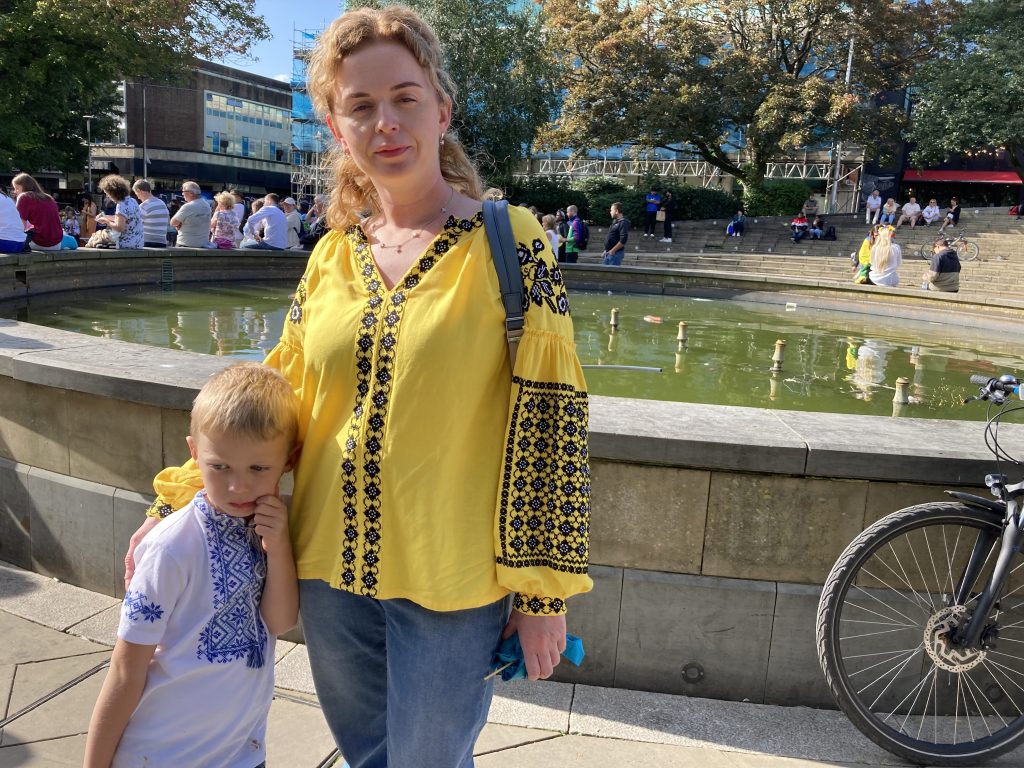 The independence day event was organised by Sunflower Wales, which sends humanitarian aid and medical supplies to Ukraine. The non-profit group was formally constituted in May last year but its members had been active since 2014, when the Crimean peninsula was occupied by Russian forces and subsequently annexed.
Sunflowers Wales chairman, Dr Dmitri Finkelshtein, paid tribute to those defending Ukraine. It was because of them, he said, that "we preserve our independence".