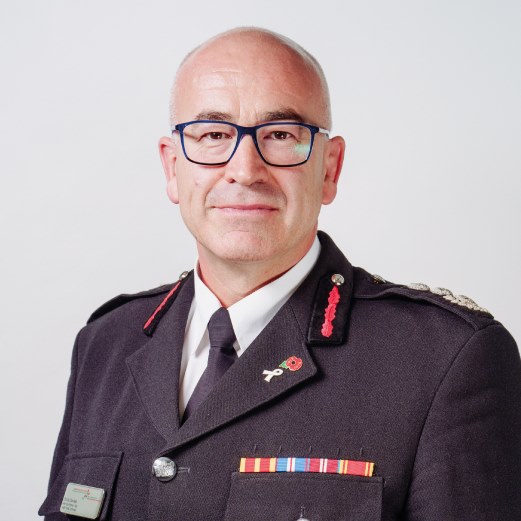 THE TERMS and salary of the re-employment of a Chief Fire Officer for Mid and West Wales Fire and Rescue Service (MAWWFRS) are being formally investigated, The Herald can reveal.
We have previously reported on the re-employment of Chief Fire Officer Chris Davies following his retirement.
Cllr Gordon Walker, a former firefighter and Fire Authority member, officially raised a complaint with The Welsh Fire Minister and Auditor General for Wales regarding the terms of re-employment for the Chief Fire Officer and has been calling for an investigation since last year.
Mr Walker had written to the Fire Authority and MAWWFRS on numerous occasions asking for a review on the situation, however after failed attempts, Mr Walker sent his concerns to the Auditor General for Wales.
The issues that have been highlighted relate to the Chief Fire Officer's pay and the policy regarding re-employment following retirement.
Chief Fire Officer Chris Davies, who retired from the service a number of years ago, has since been re-employed by Mid and West Wales Fire and Rescue Service in a more senior role.
Due to legislation in accordance with the Authority's Policy on Re-employment of Retired firefighters, following voluntary retirement employees may be re-engaged and have their pensions abated.
However, this will not normally exceed a one year fixed term contract to retain specialist skills or knowledge, this will not normally exceed a one year fixed term contract.
Stating section 4.4 of the policy it clearly states 'An individual will be re-employed on the same level of basic pay pertaining to the role they hold on retirement'.
A source within the fire service told us how Chief Fire Officer, Chris Davies, despite taking voluntary retirement and receiving a lump sum payment, has been re-employed by MAWWFRS on a salary that is almost £20,000 higher than his former basic pay.
Despite government legislation that says they should be re-employed for no longer than a one year contract, Chris Davies has been re-employed in his current role for five years.
As of now there is still no succession plan in place to replace Chris Davies with MAWWFRS.
The Auditor General for Wales have confirmed that they will be running a full investigation into the salary and the terms surrounding the re-employment of Chris Davies as Chief Fire Officer.
Speaking to The Herald, Gordon Walker said: "I have put my complaint in and I can confirm that we are awaiting the results of the investigation."
Gordon has been campaigning relentlessly to have more transparency on the re-employment of retired fire service employees, especially those re-engaged on a rank senior to that on which they left.
A spokesperson for MAWWFRS said: "Mid and West Wales Fire and Rescue Service is aware of the allegations made by a Member of our Fire and Rescue Authority and we can confirm that we are currently working with Audit Wales as part of their investigation.
"It would be inappropriate to comment further at this time."
Related posts