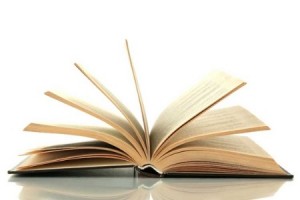 CEREDIGION Library's Children and Schools Library Service have won a 'Highly Recommended' prize at the Marketing Excellence Awards for Libraries, Archives and Museums in Wales.
The prize was awarded to the Library Service in a ceremony at the National Library of Wales at the end of February for jointly arranging a special workshop for Year 7 pupils based on the novel Barti Ddu by T Llew Jones. The workshop was held at the Urdd Camp at Llangrannog in September as part of the T Llew Jones Centenary Celebrations in the County. This was for a Joint Marketing Project between the Library Service, the Education Service and Gwersyll yr Urdd Llangrannog.
Delyth Huws, Ceredigion's Children and Schools Librarian, said: "It was such a pleasure to be able to collaborate with the Education Service and Gwersyll yr Urdd Llangrannog on such an exciting project promoting reading and literacy for the County's Secondary School children. We had a fantastic day, and everyone thoroughly enjoyed the activities arranged. This prize is in recognition of all the hard work done by everyone involved to ensure the day's success. Barti Ddu's spirit was truly alive at Llangrannog on that day!"
Councillor Dafydd Edwards, Cabinet Member with responsibility for Customer Services, said: "It's wonderful to see the children, departments and organisations working together to discover the magic of books, and see a local story by the renowned T. Llew Jones being used to help them achieve this prize."
The Marketing Excellence Awards are part of the Welsh Government's 'Attracting the Audience' programme for libraries, archives and museums, and recognises work done by library, archive and museum staff across Wales, often without much funding or resources.
Deputy Minister for Culture, Sport and Tourism, Ken Skates, commented: "We want to see as many people as possible using our excellent library, museum and archive services across Wales so that they can benefit from what's available. Marketing plays an important role in encouraging people to use these facilities and I'm pleased we are recognising the positive work being done across the sector, despite the challenges.
"The standard of entries in this year's awards has been excellent; it's pleasing to see so many examples of good practice within these sectors and some really innovative ideas."