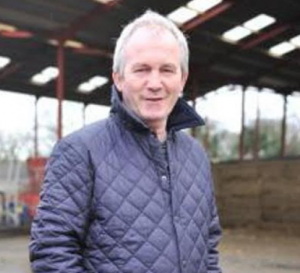 NFU CYMRU is pleased with the result of the European Parliament vote on glyphosate this afternoon, following intense discussions on the importance of the herbicide between NFU Cymru, the NFU President, MEPs in Strasbourg and letters sent to MEPs from the farming community.
Last minute amendments to the resolution, lobbied for by NFU Cymru and adopted in the European Parliament, provide a clear mandate for the European Commission and Member States to proceed with the reauthorisation of the active substance glyphosate.
Arable farmer and Chairman of NFU Cymru's Combinable Crops and Horticulture Working Group Perkin Evans said: "The result of this vote is very welcome news. Glyphosate is a vital tool for weed control on arable and livestock farms, and its loss would have a significant impact on Welsh farming businesses in both sectors.
"The responsible use of glyphosate allows us to produce healthy products for the food chain. In addition to this it allows us to reduce the carbon footprint of the sector through keeping soil cultivation to a minimum, which in turn helps reduce the risk of soil erosion."

NFU Cymru President Stephen James said: "I am pleased that following much work by the Union, MEPs voting in Strasbourg voted in favour of re-authorising glyphosate. We have made a significant effort to ensure that MEPs are aware of the important role glyphosate plays in various farming systems, and to introduce balance into the debate.
"Our efforts have been strengthened by the letters sent by farmers to their MEPs, and I would like to thank those who took the time to contact their MEP.
"It's vital that policy is led by the most up to date scientific evidence. The loss of glyphosate would have a massive impact on farmers in Wales, and I am pleased that the European Parliament hasn't allowed the debate to be hijacked by those wishing to pursue wider political motives."