WEST WALES RAIDERS are launching a women's side with the aim to become the first ever female club rugby league outfit in Wales.
Girls matches have been played in Wales in schools but so far there have been no female rugby league matches at club or open age level.
Also based at Stebonheath Park, "West Wales Raiders Ravens" will be coached by Karen Mayze who has been heavily involved in local rugby for a number of years. She will be assisted by former Scarlets ladies Keely Evans.
The coaching team will be completed by another former Scarlets player, Katherine Gravell, who joins as Team Manager and Dion Eveson who will serve as the teams physiotherapist.
Raiders Director Andy Thorne (pictured with Keely Evans and Katherine Gravell along with playerwear from the Ravens kit supplier VX3) has praised those who have made this team possible.
He said: "The board and I are Happy beyond words that we have managed to get this Ravens team together and over the starting line. Not only that, but it is managed and coached by females which was something we felt very strongly about.
"Over the next couple of months all the Ravens staff will work alongside the club's men's squads and will work through getting all the relevant coaching, safeguarding and medical courses needed to make sure that our Ravens squad is looked after to the same standard as every other Raiders team, as they look to compete in the highest level of the women's game.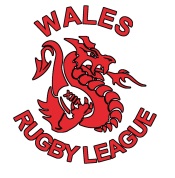 "This is a massive step forward in developing the game of Rugby League and promoting accessibility within this great sport."

Thorne also outlined plans to use the Ravens as a springboard for a pathway which will open up opportunities for women and young girls of all ages to play the game of Rugby League ahead of the next World Cup, which will be held in England in 2021. Australia won the 2017 World Cup, beating New Zealand in the Final of an exciting tournament that also saw England fall to a shock defeat to Cook Islands.
Thorne adds: "If the team is a success we will speak to the schools, colleges and universities in the area about establishing a pathway for females into the sport, and with a bit of luck we could see the foundations of a Wales women's team start to build ready for the next World Cup.
"I'd like to say a huge thank you and well done to all involved and why an exciting addition the Ravens are to our club!"
2018 will be a year of friendly match activity for Wales Wales Raiders Ravens, but it is clear to read from the club's comments that the longer term goals beyond 2018 sit much higher than that.
Any potential players for the Ravens are encouraged to get in touch via the below declaration of interest form and they will be invited to an open session in March with a view to assembling the squad and starting fixtures in the weeks and months following.
Declare your interest in becoming a Raven now!
Anyone wishing to do so can register at the following link: http://www.smartsurvey.co.uk/s/5BQYW/