THOUSANDS of singers and dancers from five continents are heading to a small North Wales town.
This year's Llangollen International Musical Eisteddfod, starting on Tuesday (July 4) will be the first full length festival since before the Covid pandemic.
The event was established in 1947 in the aftermath of the Second World War as a way of bringing the nations of the world closer together in a colourful, multi-cultural melting pot.
Ever since then the picturesque town in the Dee Valley has been known as the little town where Wales meets the world.

The popular festival helped launch the careers of opera superstars Luciano Pavarotti and Sir Bryn Terfel.
In 2015 King Charles – then Prince of Wales – paid a visit when he was accompanied by Queen Camilla, then Duchess of Cornwall, and he was captured on camera dancing to a bhangra beat with the Sheerer Punjab Bhangra Dance group from Nottingham.
The Eisteddfod's royal connection stretches all the way back to 1953 when it was one of the first of the then newly-crowned Queen Elizabeth's official engagements after she succeeded her father, George VI.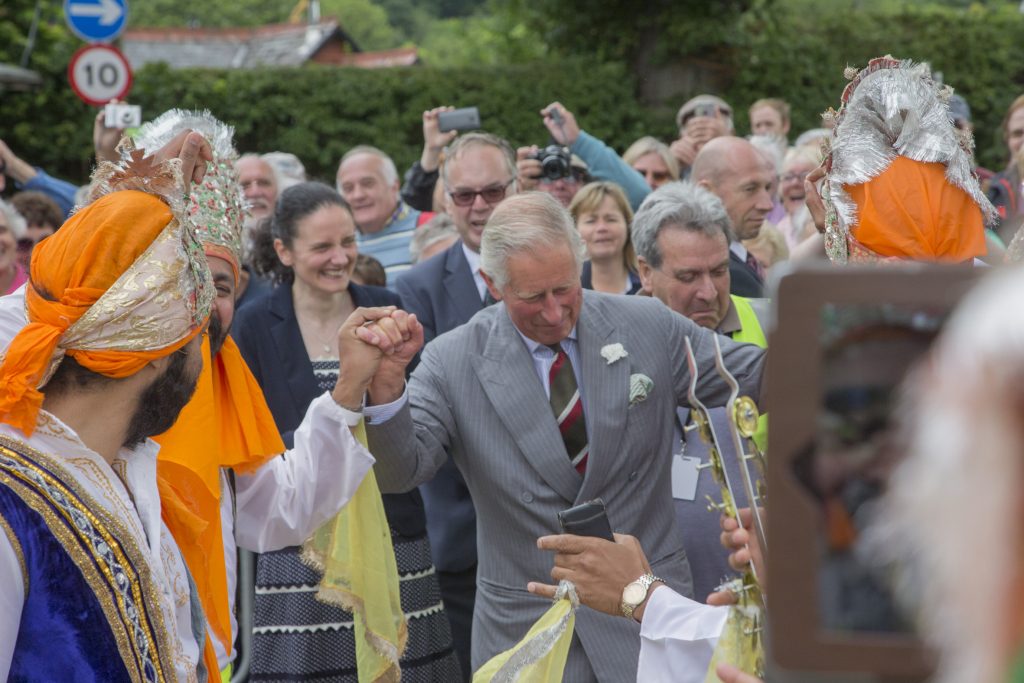 Seventy years later an extension has once again been added to the famous international pavilion to increase capacity to 4,000 seats in the canvas-covered auditorium.

Also back will be the spectacular floral display at the front of the pavilion stage, lovingly created by a band of dedicated volunteer flower growers and arrangers.
Each day features a full programme of competitions in the famous pavilion and a line-up of stalls and exhibitions on the field along with the competitors from around the world, many in colourful dress while three open-air stages run a stream of live performances.
Entertainment on the outside site includes workshops, talks, international showcases, outdoor theatre performances, circus skills, sound bath sessions, yoga, belly dancing, beginner's Welsh and salsa.
The Globe Stage will feature music acts spanning folk, jazz, world and indie.

There will also be an international flavour to the cuisine available in the new Globe Food Court.
Visitors will be able to "go around the world in 80 minutes" with stalls serving food from different countries including India, Greece, Jamaica, Mexico, Germany and Italy.
The children's competitions will take place on Wednesday (July 5) when the annual Peace Message will be delivered bilingually by pupils from the nearby Ysgol Dinas Bran as part of the school concerts taking place at 9.45am and again at 10.50am.
The Young Peacemakers Awards Ceremony in association with the Welsh Centre for International Affairs will also take place on Wednesday.
Meanwhile, the acclaimed Welsh poet, Mererid Hopwood, who has been nominated at the new Archdruid of the National Eisteddfod's Bardic Circle, will be delivering the peace lecture in the Dome between 4-4.50pm on the same day.
At 4.30 pm on Thursday (July 6) the Parade of Nations will be making a joyous comeback when a cavalcade of colourful competitors will march through the town.
A famous radio broadcast by poet Dylan Thomas about Llangollen International Musical Eisteddfod is being recreated to mark its 70th anniversary between 5-5.30pm on Friday. The reading from actor, writer and director Celyn Jones will form the centrepiece of a mini programme of events to celebrate the literary magician's 15-minute masterpiece on the BBC's Home Service when he visited in 1953.
Other highlights include a concert starring Alfie Boe and musical theatre supergroup Welsh of the West End on the first night of the Eisteddfod on Tuesday, July 4.
Wednesday will see The White Flower: Into The Light, a concert of remembrance for the fallen of Sarajevo and Ukraine, featuring the NEW Sinfonia orchestra with soloists from Bosnia, Wales and Ukraine, with the centrepiece formed by Karl Jenkin's much loved work, The Armed Man.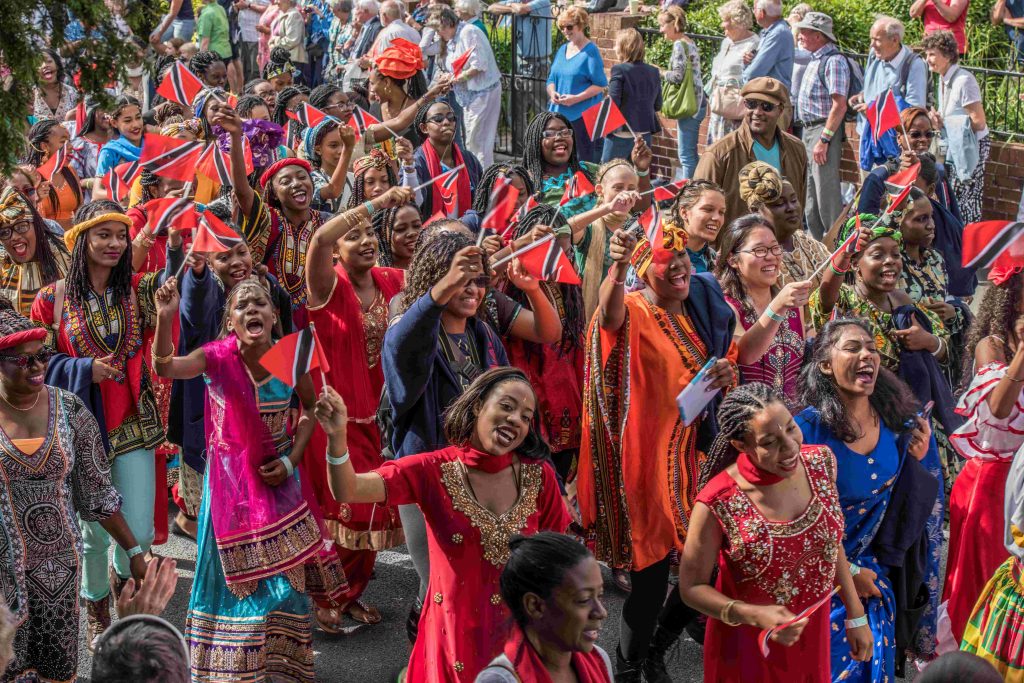 The popular procession of international participants and celebration of peace takes place on Thursday, followed by Flight, a new mixed-media dance, music and theatre work by visionary artists Propellor Ensemble, inspired by migratory patterns in nature and humanity.
On the Friday night Guy Barker's Big Band will take the stage with Strictly Come Dancing singer Tommy Blaize.
Saturday features the blue riband event, the Choir of the World competition for the coveted Pavarotti Trophy, and also Dance Champions and the Pendine International Voice of the Future 2023.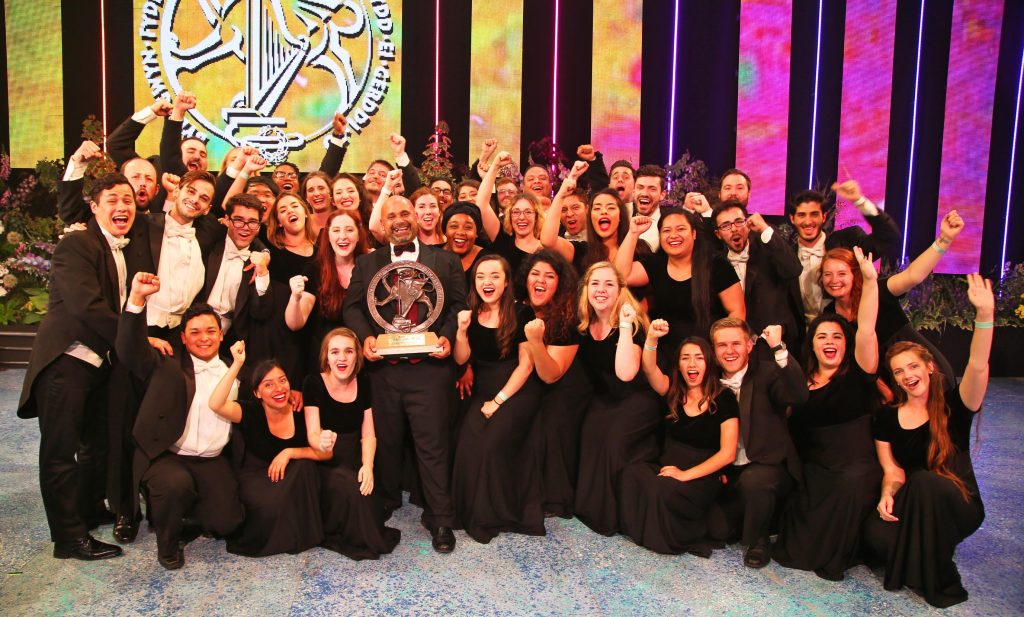 There is a new look to the final day of the Eisteddfod on Sunday with an all new live final which sees rising vocal stars battle it out to claim the title Voice of Musical Theatre, and Cân i Llan, a new song-writing competition for unsigned acts aged 14-22, providing a platform for emerging voices in contemporary popular music.
The Eisteddfod's Executive Producer, Camilla King, said: "Entertainment on the outside site spans across three main stages with further daily pop-ups and includes workshops in the Amphitheatre with Small World Theatre Company inviting visitors to create their own white flower sculpture and Propellor Ensemble building a giant instrument from recycled materials.
"There will also be daily Lego building, arts and crafts, floral sessions from the Eisteddfod's famed arrangers, circus skills with Jester Jack, Xplore Science, yoga, sound bathing, belly dancing and the chance to learn new skills from the wide ranging visiting competitors.
"Talks on the Dome Stage feature Calan's Bethan Rhiannon 'From clog dancing to comedy', poet Mererid Hopwood leading a panel for the annual Peace Lecture, reflecting on the incredible Women of Wales Peace Petition.
"International showcases take the Globe Stage from acts including the Tibetan Tashi Lhunpo Monks, SOAS Min'yo Japanese folk music, Bosnian and Ukrainian performers, and music from Filkin's Drift, Seprona, Kilbride Brothers, The Billy Thompson Trio, The Bartells, Chester Big Band and Lilly Boughey amongst many others."
For tickets or for more on Llangollen International Musical Eisteddfod and its competitions and concerts as well as how to get to it and where to stay go to www.international-eisteddfod.co.uk or check out www.facebook.com/llangollen
DAYTIME COMPETITIONS
Wednesday
9.45 – 10.35 & 10.50 – 11.40 – Primary school concerts
12.50 – 1.45 – COMPETITION – Children's Folk Choir
1.45 – 2.55 – COMPETITION – Junior Children's Choir
3.10 – 3.45 – COMPETITION – Senior Children's Choir
4.15 – Children's Choir of the World Award
Thursday
9-11.15 – COMPETITION – Traditional Folk Dance Group
11.15 – 12.30 – COMPETITION – Children's Folk Dance Group
12.40 – 1.45 – COMPETITION – Young Musician
2-3.45 – COMPETITION – Stylised Folk Dance Group
3.45 – 4.15 – COMPETITION – Junior Singer FINAL
4.25 – 5.15 – COMPETITION – Youth Singer FINAL
Friday
9.30-9.50 – COMPETITION – Senior Classical/Contemporary Dance
10-11.30 – COMPETITION – International Musician of the Future PRELIM
1.15 – 2 – COMPETITION – International Voice of the Future SEMI FINAL
2.10 – 3 – COMPETITION – International Musician of the Future FINAL
Saturday
9-10.30 – COMPETITION – Mixed Choirs
10.30 – 11.45 – COMPETITION – Female Choirs
12.40 – 3.45 – COMPETITION – Open Choirs
3.55 – 5.45 – COMPETITION – A Cappella Group
Sunday
10.15 – 12.15 – COMPETITION – Voice of Musical Theatre
PARKING
The Eisteddfod car park is located in the field above the Pavilion and can be accessed from the A542 (Abbey Road) by turning off at either Tower Road or Wharf Hill. It is well sign posted. Parking at the Eisteddfod car park is charged at £5 per day, and can either be booked in advance alongside your tickets, or purchased on the day.
Disabled parking is strictly blue badge only, also charged at £5. There are a limited number of spaces and they cannot be reserved or guaranteed. They are accessible from the Abbey Road entrance and this area can also be used for drop offs – with the car then being moved to the main event car park.
TICKETING POLICY FOR CUSTOMERS REQUIRING ASSISTANCE
There are spaces in the main pavilion which are allocated specifically for wheelchair users. These areas are shown on the pavilion seating guide on our online ticket system but are only available for purchase directly from the Box Office in person or by calling 01978 862001. This is to ensure the spaces are available for those that need them and provides an opportunity for customers to discuss their individual requirements.
Wheelchair users and other customers who require a companion or carer to assist their visit are entitled to a free ticket for the companion or carer on production of appropriate identification.
It is advisable to book your tickets in advance to ensure that the seats that you require are available.
FACILITIES
Limited dedicated disabled parking spaces are available near to the main "Penddol" entrance.
The pedestrian access to the "Town End" entrance is by way of a steep slope and is not recommended for wheelchair users.
There are solid walkways around the main site suitable for wheelchair users. Temporary pathways are also laid across parts of the grassed areas. The site is open to the elements and is therefore affected by adverse weather conditions. Please take this into account when planning your visit.