A TOP councillor was put on the spot over whether she and her colleagues should accept a pay rise while making £11.4 million of cuts.
Rachel Garrick who has responsibility for finance, including oversight of all council spending, was asked if she and other cabinet members will pass up salary increase worth as much as £1,560 in the upcoming financial year.
The Labour councillor was taking questions on the impact of the budget she has put together which includes £11.4m of cuts and a 5.95 per cent council tax increase as Monmouthshire County Council grapples with soaring costs and spending pressures totalling £26m.
Increased spending also includes pay rises for all councillors which are set by the Independent Remuneration Panel for Wales which is appointed by the Welsh Government to decide how much councillors should be paid and the level of senior salaries for leaders, cabinet members and posts such as committee chairs.
But Conservative Councillor Tomos Davies suggested councillors shouldn't accept the increases and directly asked Cllr Garrick if she and the other members of the council's ruling cabinet would "set an example".
The Llanfoist and Govilon councillor asked: "Does the cabinet member agree with me it would be wise for councillors to reject this imposed pay rise and will she and her cabinet colleagues lead by example and forego their own increases in the next financial year?"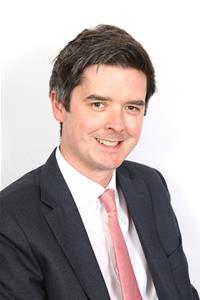 Cllr Garrick, who represents Caldicot Castle, said she couldn't answer on behalf of her eight cabinet colleagues, two of which hold a post on a job share basis.
The Labour councillor replied: "It is not up to me whether other councillors chose to forego or reject an increase from the independent remuneration panel."
But she defended the principle of paying councillors and said: "There is an argument to get full representation it is essential councillors are paid in a way that allows them to take an income and we have examples of councillors who have a low income and it is more important to be able to include those in the council.
"I think it is a bit of a misnomer, or red herring, to look at exactly what councillors earn."
Any councillor is able to decline a pay rise and they are required to write to the council stating they do not wish to receive an increase. Cllr Garrick said rejecting the increase would be a matter for the full council and said Cllr Davies could bring a motion forward.
The Conservative said he was "regrettably" one of only two councillors on the Democratic Services Committee to vote against the panel's recommendations but added: "I invite the cabinet, all the same, to lead by example."

Cllr Garrick and five other cabinet members currently receive a £15,330 senior salary on top of the basic £16,800 salary paid to all councillors, meaning they are paid a total of £31,130 a year.
Leader Mary Ann Brocklesby has a total salary of £53,550 meaning she is paid a £36,750 senior salary on top of the basic amount paid to all 44 councillors while her deputy Paul Griffiths collects a total of £37,485.
But those senior salaries set to increase in the new financial year by £1,560 for the six cabinet posts and as much as much as £2,550 for the council leader.
Cllr Davies receives just the £16,800 basic salary but he will be entitled to a £800 increase, based on the panel's recommendations, in the new financial year with the basic salary to be set at £17,600.
Conservative leader Cllr Richar John is entitled to a £25,593 total salary as leader of the largest opposition group and is in line for a £807 rise following the panel's recommendations.
At the pressed Cllr Davies also asked for confirmation the council's modelling shows a single parent with two dependent children would be £784 worse off as a result of the council tax increase and other price rises in the budget and a family of two parents and two dependent children would be hit for £1,400.
Cllr Garrick said without having the council document in front of her she couldn't confirm the figures but said to Cllr Davies: "I hope you are able to read it accurately."
Cllr Sara Burch, the cabinet member for communities, later confirmed the modelling figures but said: "They are very much the worst case scenario."