AN INQUIRY by the Home Affairs Committee into Policing Priorities has this month (September), published written evidence submitted to them by Dyfed-Powys Police and Crime Commissioner Dafydd Llywelyn.
In 2022, the Home Affairs Committee approved the appointment of a new Chief Inspector of Policing, the former Merseyside Chief Constable Andy Cooke. Since then, Mr Cooke has repeatedly made news by calling on police forces to focus on preventing and solving crime.

The Committee launched its inquiry into the Priorities of Policing on 21st July 2022, at a time when public confidence in the police was at an all-time low. The Committee called for evidence from the public and its representatives, asking:
What a modern police service, fit for the 2020s and beyond, looks like,
What balance police forces in England and Wales should strike between a focus on preventing and solving crime and carrying out their other functions;
What roles police forces should prioritise;
What can be done to improve community policing and increase trust in police officers and forces, including on funding and on disciplinary powers when police officer behaviour falls below required standards;
Specifically, what the Metropolitan Police must do to increase trust under its new Commissioner; and,
What steps can be taken to improve national conviction rates, including via relationships with other bodies such as the Crown Prosecution Service.
In his submission to the inquiry, PCC Dafydd Llywelyn responds directly to the inquiry's key themes by highlighting several recommendations that should be considered, including;

Investment – supporting investment in skills, infrastructure, analytical capabilities, decarbonisation projects and innovative modernisation programmes;
Partnerships – Better collaboration between Public Services so they have greater freedom to pool resources and work across boundaries and set the direction which best suit the needs of our communities;
Local transparency and accountability – Increased local transparency and accountability, based on local priorities which have been carefully co-designed with our residents; and
A focus on 'The Right Outcome' – Conviction at Court is not always the right outcome. Perpetrators may be better served with an out of court disposal, with conditions to engage in interventions aimed at addressing criminogenic needs to divert and prevent future offending.
Police and Crime Commissioner, Dafydd Llywelyn said; "The challenges faced by policing today have become increasingly complex, demanding of frontline officers and staff.
"It has been repeatedly argued that police forces are providing services beyond their sphere of responsibility, propping up other services as they too feel the strain under the weights of financial scarcity and wealth of expectation.
"This is not to diminish the value of collaboration with, and support for, other public services – quite the opposite. We must collectively do more to serve our public. This is what they expect of us. Under the current financial turmoil, we are all personally having to re-think how we cut our cloth.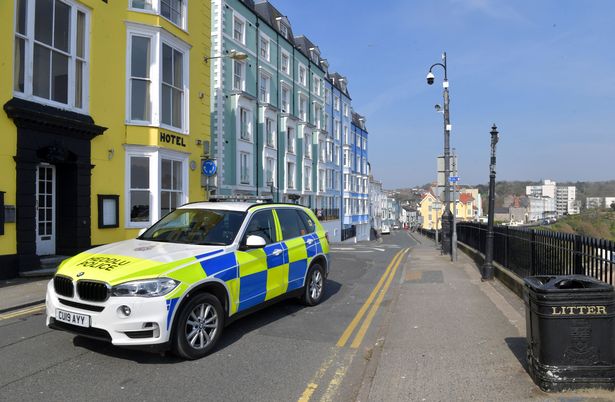 In his Police and Crime Plan, PCC Dafydd Llywelyn states that one of his visions is to deliver a policing and justice system that meets our communities' crime prevention needs, protects the public and builds resilience. His evidence to the Policing Priorities inquiry also emphasises local transparency and accountability.

He said; "Local transparency and accountability are of paramount importance in supporting informed discussions with our communities about the policing they want, need and can expect.
"The statements from the UK Government about policing needing to go "back to basics" and visiting every victim of certain crime types does nothing to support the service in managing those expectations."
"I am fully supportive of increased local transparency and accountability, provided it is based on local priorities which have been carefully co-designed with our residents.
Encouraging transparency and accountability of local performance against national arbitrary targets does not support local trust and confidence, but confuses and undermines it."

PCC's evidence to the inquiry can be read in full on the Home Affairs Committee's website here.