ENCOURAGING safeguarding professionals and practitioners to engage with and listen to children and young people was at the heart of an event hosted by the Mid and West Wales Regional Safeguarding Board for children, as part of its National Safeguarding Week activities and program for 2022.
The event which took place on November 18 th at Parc-y–Scarlets stadium in Llanelli, was attended by professionals who play a key role in safeguarding children, including police officers, nurses, social care staff and education professionals, and by children and young people from across the region, Carmarthenshire, Ceredigion, Pembrokeshire and Powys.
A safeguarding training resource and animation developed and created by the Regional Safeguarding Board's Junior Group CADW, was officially launched as part of the event, by the Children's Commissioner for Wales Rocio Cifuentes.
The training resource designed to be used in all mandatory multi-agency safeguarding training across the region, gives powerful messages to professionals about what is important to children and young people when practitioners and professionals may need to intervene in their lives to support or protect them.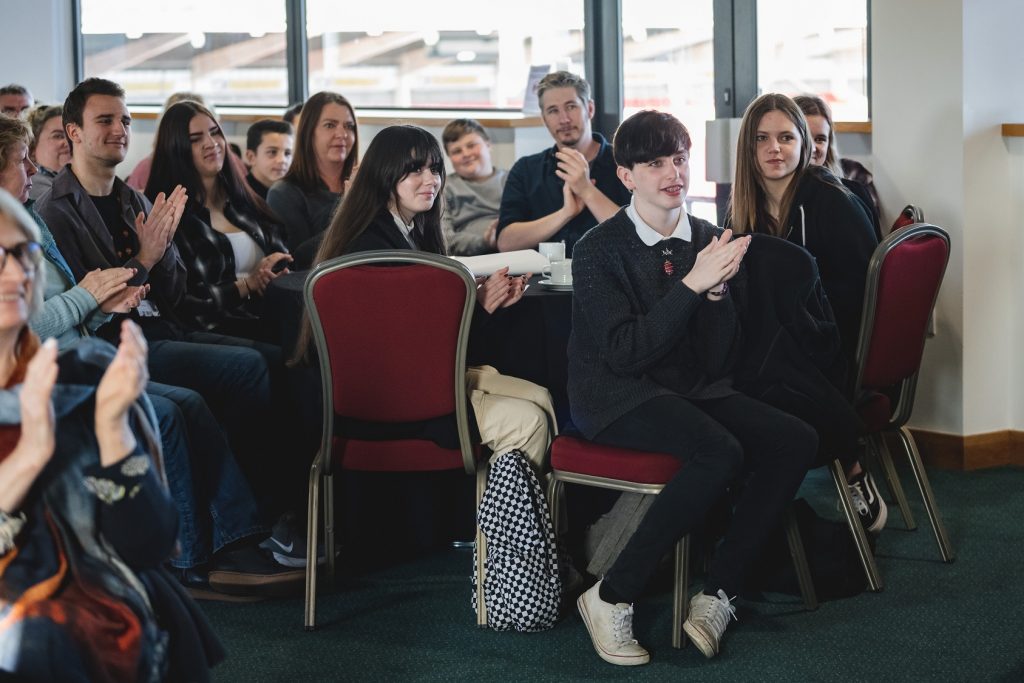 Jan Coles, Head of Children's Services at Carmarthenshire Council, which led and facilitated the event of behalf of the Mid and West Wales Safeguarding Board, said: "It is empowering and extremely inspiring for the children and young people from across our region to see so many safeguarding professionals and practitioners in attendance today to support the fantastic work they have done.
"The messages in the animation are very powerful and we will take this forward as a regional safeguarding board and ensure they are embedded into core safeguarding practice."
The resource as well as supplementary information and materials can be viewed by clicking the link: https://www.cysur.wales/training/animation-training-resource/