THERE is a much loved, yet humble pub next to an old football ground, but after being included in a Disney+ documentary, what was once a special place for the locals has become a must visit attraction for others from all over the world.
About half a mile from Wrexham's town centre is where Wayne Jones and his wife Shelley own The Turf Hotel. It proudly exhibits a variety of artefacts related to the Wrexham Football Club, including shirts from previous and current legions, pictures, autographs, and accomplishments.
It is a key component of the Disney documentary series Welcome to Wrexham, which follows Ryan Reynolds and Rob McElhenney's takeover of Wrexham AFC. The 18-episode series frequently includes scenes that were filmed inside the bar, including the two megastars enjoying drinks there.

Incredibly, the pub has been seeing 20 to 30 foreign tourists per day since it began airing on the global streaming network. Mr. Jones claimed that this has helped the town as a whole and described Wrexham as "thriving."
He told the Daily Mirror: "The impact of the show has been absolutely huge for the whole town. Wrexham is absolutely thriving. It has had a huge impact on dozens of local businesses. Results on the pitch are helping because it is bringing in lots more people, spending money. Everyone seems to be buying in to it, thanks to Ryan and Rob. We had around 50 to 60 Australians in the pub this week. We've had over 1,000 Americans in the last eight weeks. They have all been lovely, buying drinks and spending money in the town and staying in hotels."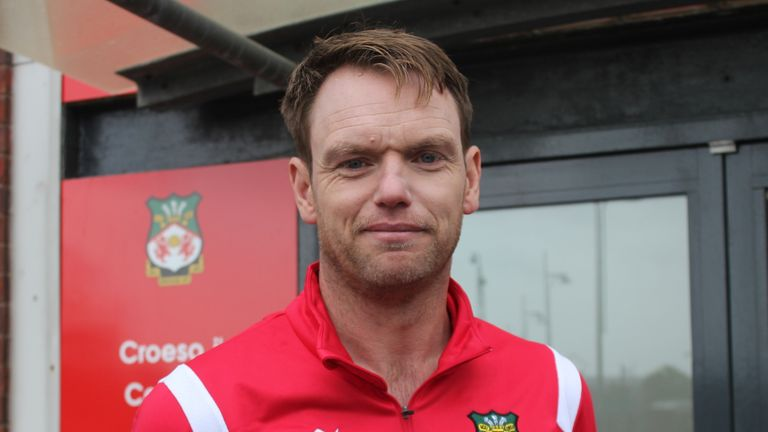 Mr Jones said he has formed a friendship with the A-listers. He said: "Rob and Ryan are really humble and blown away by how much the community adores them. "They feel a responsibility towards getting it right for the community. They are really caring. At Christmas we raised £5,000 for the local food bank and Rob doubled that. Ryan has been to the pub two or three times and Rob three or four times. Rob sent me a case of his whisky from Philadelphia in the post."