A SECOND Kill the Bill protest took place in Aberystwyth on Saturday (Apr 17).
Ceredigion Against The Policing Bill have organised a second Kill the Bill protest, which started 1pm, as part of the second National Day of Action.
Some stayed away from the demo as it clashed with the funeral of the Duke of Edinburgh, however there were still a few hundred attending.
A Dyfed-Powys Police spokesperson said: "We are aware of a planned Ceredigion Against the Policing Bill protest march in Aberystwyth this Saturday. Constructive prior engagement is taking place between the organisers and the local Neighbourhood Policing Team.

"A previous peaceful protest passed without any local tensions or disorder and we anticipate the same again for this weekend."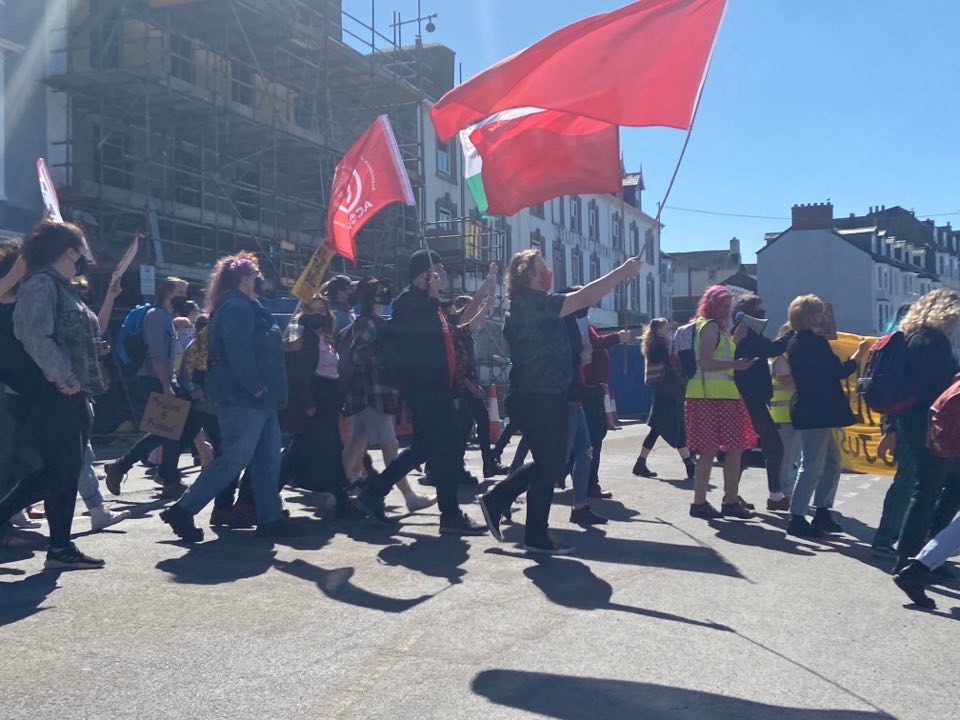 Some of the proposals in the new bill which is the subject of the protest include putting start and finish times on protests, as well as noise limits. The bill also says damage to memorials could lead to up to 10 years in prison. The bill could also expand stop-and-search powers and includes an offence of "intentionally or recklessly causing public nuisance," which is designed to stop people occupying public spaces and doing things like hanging off bridges or gluing themselves to windows.
The bill will be reintroduced to Parliament after the Queen's Speech, according to the Home Office, with Commons Committee Stage expected to be completed by 24 June.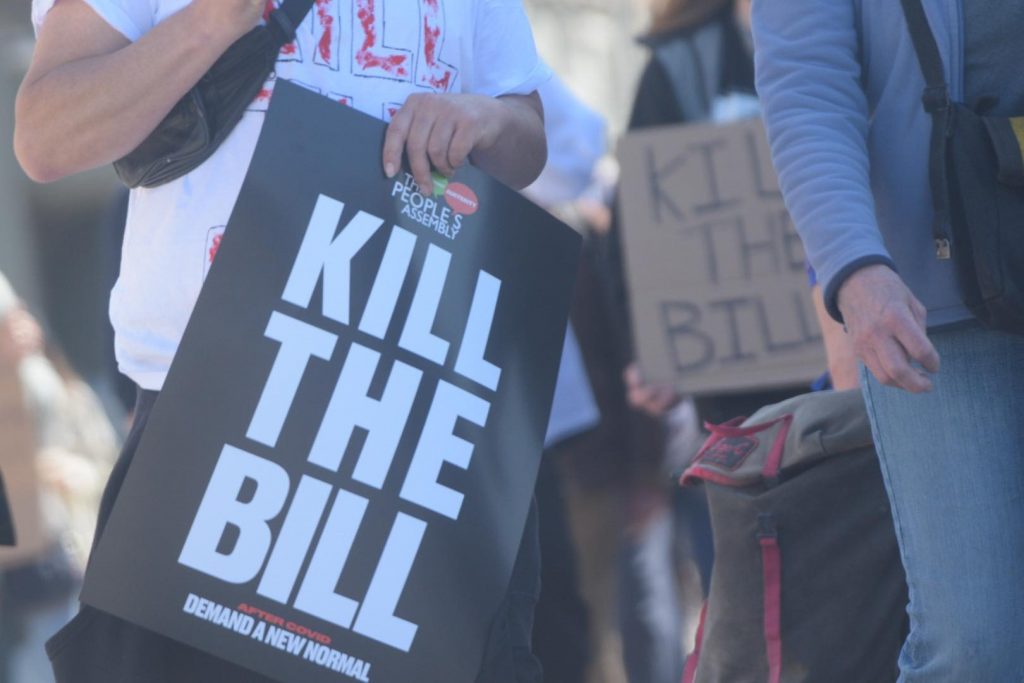 "The Police, Crime, Sentencing and Courts Bill delivers on the government's commitment to crack down on crime and build safer communities," a Home Office spokesperson says. "We are equipping the police with the tools they need to stop violent criminals in their tracks." They add that the bill "enshrines our commitment to those brave officers who put themselves in danger to keep rest of us safe into law".

One protestor told Herald.Wales: "People are getting more angry and more frustrated and they feel like their issues are not being dealt with – but are rather just simply being cracked down on.
"And that is the wrong approach. People are still going to take to the streets and be even more passionate."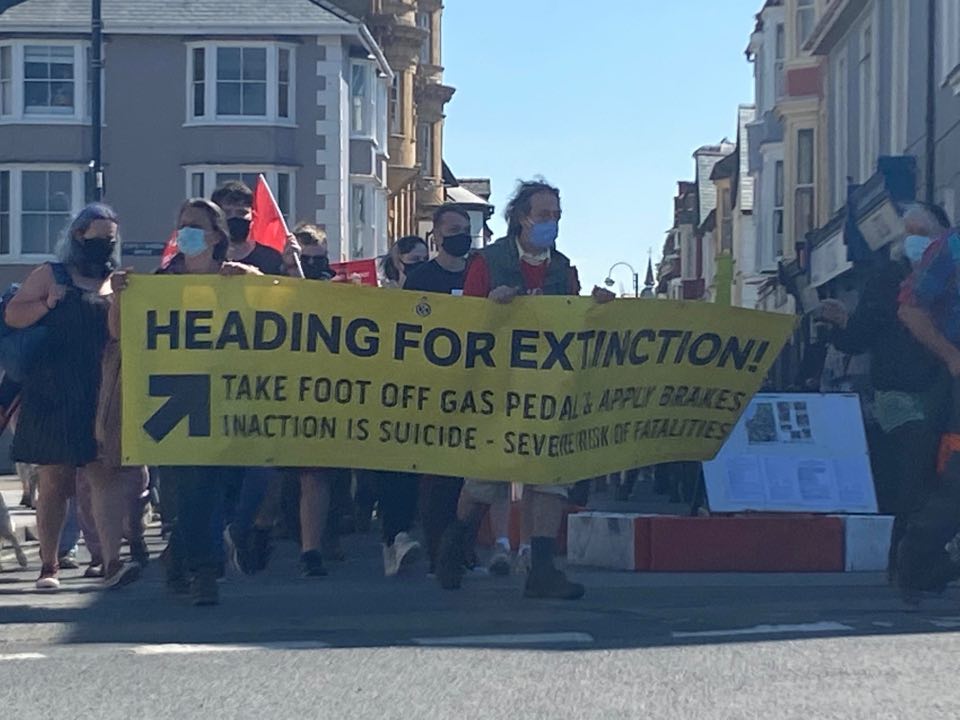 Protests – a senior police officer's view
A police boss who describes himself as an "experienced protester" says a report on how protests are policed is one sided, illiberal and undermines civil and political rights.
North Wales Police and Crime Commissioner Arfon Jones is so concerned that he has written to Home Secretary Priti Patel to complain about it.

The UK Government used the report by Her Majesty's Inspectorate of Constabulary, Fire and Rescue Service (HMICFRS),"Getting the balance right?, when they were drafting the controversial Police, Crime,  Sentencing and Courts Bill.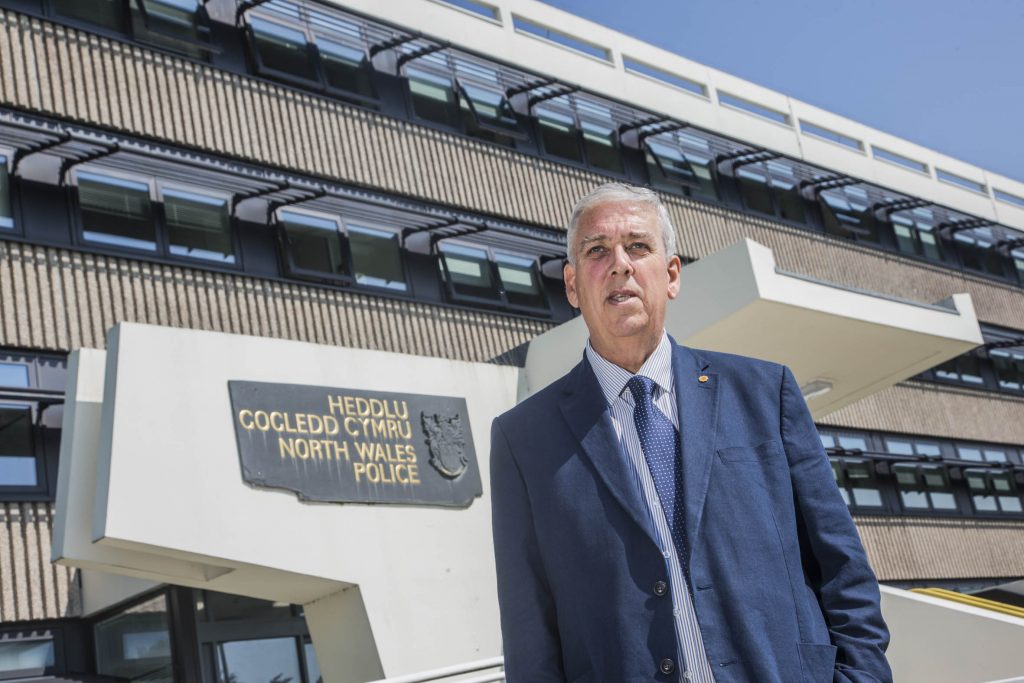 According to the inspectors, the balance had tipped too heavily in favour of protesters.
The legislation will give the police powers to set start and end times for static protests and stop protests if they are judged to be too noisy or too "disruptive".
Protesters face fines of up to £2,500 and up to 10 years in jail if they are convicted.
Mr Jones, a former police inspector, said: "Although equilibrium should be struck between individual rights to protest and the general interests of the community, I simply do not agree the balance tips too readily in favour of protestors.
"The recommendations in the report are one sided, illiberal and undermine civil and political rights and are not in the public interest.
"The new powers in the proposed act are not necessary and will prevent protest as we know today. The whole purpose of protest is to disrupt and to seek change.
"The police have enough powers to police protests and do not need more. I do not believe that HMICFRS have the balance right in this report and as an *experienced* protestor for the last 50 years the perception that police are favourable towards protestors rights is a fallacy.
"Policing protests has always been, and always will be, a tool of the state to control its citizens and I will have no truck with it.
"Automatic Facial Recognition in non-violent protests is a privacy intrusion and should not be used.
"Non-violent protests should be policed as events not as a public order exercise.
"The Police, Crime, Sentencing and Courts Bill will afford new powers to officers to tackle protests, including measures aimed at static protests and a new offence of 'intentionally or recklessly causing public nuisance', which is in part defined as causing 'serious annoyance' or 'serious inconvenience'.
"In a democracy the right to protest sometimes means people are inconvenienced, such is the price of living in a society where voicing support for a cause of your choosing is permitted. "These proposals seek to whittle that right down to such a degree that any demonstration, large or small, may be heavily restricted or even curtailed altogether. The effect on free expression will be substantial.
"The report is short-term and politically driven. Policing should be very careful not to be drawn into the situation of being arbiters of which protests can go ahead and become stuck in the middle.
"The policing of industrial action in the 1970s reminds us that policing protests may cause long-term damage on the relationships between community and police.
"The United Kingdom and its people have been through a very difficult year, with exceptional Covid-19 restrictions coming to an end as the pandemic recedes.
"This is a time for reflection and consideration, not a time to be rushing through poorly thought out measures to impose disproportionate controls on free expression.
"Such laws may shield ministers and corporations from public dissent, but who would wish to live in a society where such matters are guiding principles of legislation?"