POWYS leisure centres operator Freedom Leisure only failed to deliver a financial surplus last year because of spiralling energy costs, councillors have been told.
At a meeting of Powys County Council's Economy, Residents and Communities Scrutiny Committee councillors were presented with Freedom Leisure's annual report for 2022/2023.
The report showed that the not for profit company ended the year £93,798 over their annual £12 million budget.
This comes even after Powys County Council gave Freedom Leisure an extra £287,000 to help with energy costs.
Freedom Leisure North Powys area manager Richard Milne told the committee that if the energy costs had not sky rocketed last year the firm would have been in a "positive surplus" financial position.
Cllr Karl Lewis said: "Looking at the figures can we be 100 per cent sure that the deficit there is due to ongoing energy costs."
Cllr Lewis also asked how did Freedom Leisure's financial position in Powys compare with their other local authorities they run leisure facilities?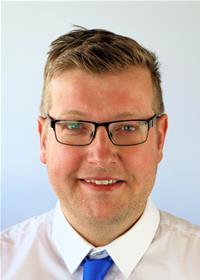 Freedom Leisure operations director Jamie Rowe explained that the rising energy costs had added £750,000 to their bills in Powys and if this were taken away from the balance sheet "a small surplus" would have "filtered through" for 2022/2023.
Mr Rowe said: "There are positive signs in this first quarter, which hopefully will continue so that this time next year we'll be talking about a positive position that we'll end up in.
"Those energy prices have softened somewhat, and we've been really proactive in how we've been buying ahead in terms of the winter.
Mr Rowe said that Freedom Leisure were "fortunate" in their partnerships with other local authorities who had also supported them financially.
Returning to more normal operations following the Covid-19 pandemic and the "utilities crisis" Mr Rowe said he was "confident" Freedom Leisure would  perform well again in the future.
Last December it was revealed that the Powys Cabinet had agreed to close three leisure centres and three swimming pools for three months to save energy.
Following a backlash this decision was reversed and an extra £287,000 was found in this year's council budget to help Freedom Leisure with the higher energy costs.
In July, the council started an "in depth" review of leisure services in the county which will consider the provision, usage, running costs, carbon emissions and building conditions as well as other leisure opportunities available to the people of Powys.