The annual mixed Charity game is usually held between Christmas and New Year and raises a tidy sum to kick-start the captains' charities.
However, it had to be postponed due to bad weather last year and the only day they could get from the busy calendar was this Sunday. On top of that, the morning was booked so the competition had to be moved to the afternoon. Not ideal.
It was Mother's Day so [the competition] lost a few regulars. Also, the Rabbits League were playing their last game of the winter season, so a few more had gone. Regardless, they had 14 pairs playing. The weather was stunning, and the course was amazing.
Thanks to the generosity of a kind sponsor, (who wants to remain nameless), all entry fees went straight to the charities. For the ladies that was the British Heart Foundation, and for the men Epilepsy Wales. They were also able to make the funds up to £200 per captain so still a good result.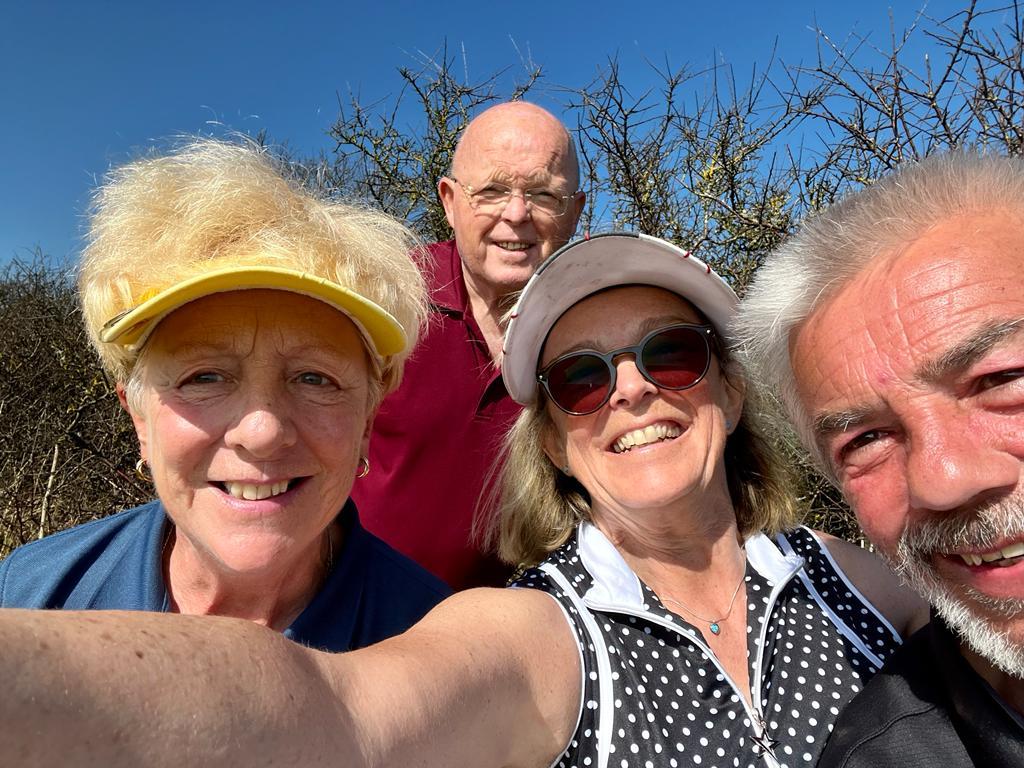 Speaking of results, there were some good ones at the top, requiring countback to decide the winners. Our two Juniors, new to this event, Joseph and Jemma Nand-Lal put in a good score of 41 points off ten handicap. They hope to see them at more of our events and many thanks to Rhian and Rob for making them feel so welcome.
Three pairs had 42 points. Dinah Reed and her husband Richard lost on the back nine to Diane Gough and Alan Sayers. They meanwhile lost on the back six to Linda Evans and Brian Jones who took the third prize.
The second prize went to David Morgan and Laura McQueen with an excellent score of 43 points. But they lost out on the back nine to today's winners, Chris and Issie Lawrence. Well done to all of them.