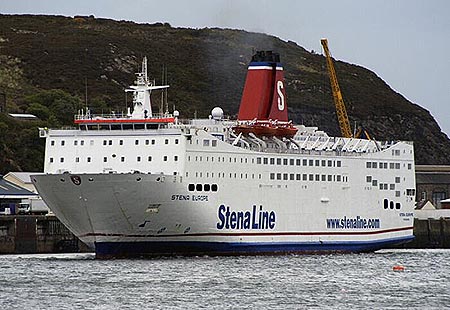 LAST WEEK The Herald revealed online that Stena Line will be cutting up to 26 jobs in Fishguard and Holyhead.
In a statement emailed to The Herald, the company said: "Over the last number of years, Stena Line's European ferry business has been operating at a financial loss. The company has recently initiated an extensive review of its European business to identify efficiencies and help reduce costs. Following a restructuring of Stena Line's management and administrative teams, the company has just announced proposals to reorganise its operational shore-based staff across the Irish Sea.''
Stena Line has now entered a period of discussions with staff and union representatives.
In Fishguard, approximately five positions are expected to be at a risk of redundancy under the company proposals. However, until detailed consultation is completed Stena Line will not be in a position to clarify the actual number of job losses.
"This decision is a necessary one for the long term future of Stena Line and we do not expect service levels to be impacted by the proposed changes," said the Stena Line spokesperson.
More details will be released once the current consultations have been completed, the company announced.